East Londoner Fatima Khan posted a Snapchat video of her 18-year-old boyfriend, Khalid Safi, bleeding to death as evidence of what happens when somebody makes her very upset.
"This is what happens when you f*** with me," she wrote as her caption for the video of Safi dying in a pool of his own blood.
The 21-year-old Khan, dubbed "The Snapchat Queen," has now been found guilty for orchestrating the 2016 murder of the 18-year-old Afghan asylum seeker.
---
'Snapchat queen' Fatima Khan, who posted a video of her dying boyfriend on social media, has been found guilty of m… https://t.co/dYBWCTa1gC

— ITV News (@ITV News)1532450578.0
According to The Sun, Khan had been ignoring Safi's messages and was occupied posting numerous Snapchat stories while she was on vacation in Qatar.
Khan enlisted Raza Khan, the 19-year-old whom she dated in 2013, to kill Safi, but she later denied calling the hit on her boyfriend of two years.
Safi and Raza Khan got into a physical altercation that led to Raza Khan plunging a screwdriver into Safi's chest multiple times in North Acton, West London on December 1, 2016.
The Sun reported that CCTV footage captured the pair walking around the North Acton area and eventually in front of Costa Coffee on Victoria Road.
When Raza Khan arrived at around 6.30pm, he seemed to "know exactly where he was going" and confronted Mr Safi, who was armed with a screwdriver.
CCTV cameras captured the pair fighting for around 15 seconds before Mr Safi collapsed with a fatal stab wound to the heart.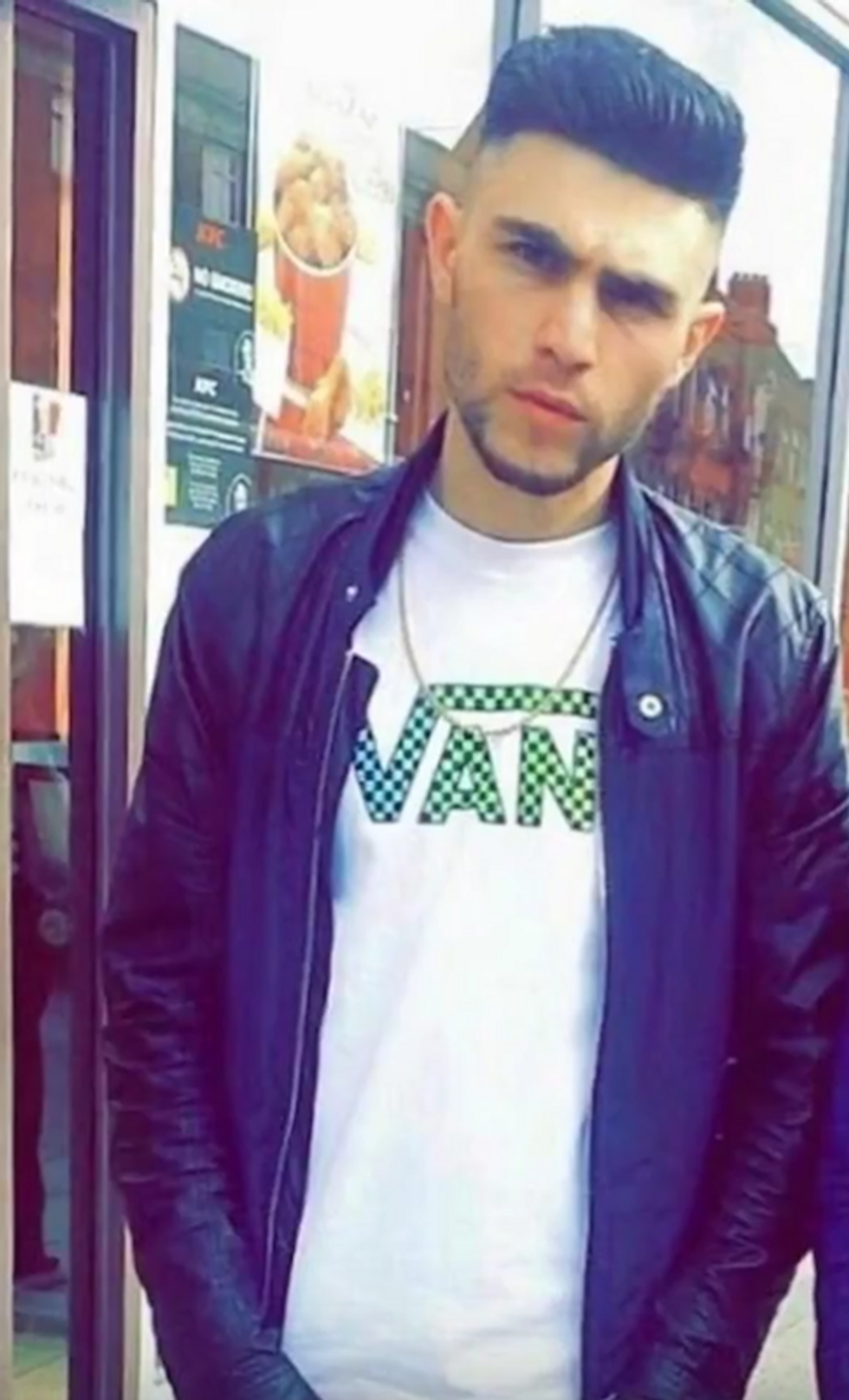 Raza Khan. (Top News/YouTube)
Fatima Khan was cleared of murder charges but was convicted of manslaughter at the Old Bailey after a jury of seven women and four men deliberated over 18 hours. The reaction to the charge shocked and confused many people who believe she should have faced murder charges.
@SkyNews What is it with Manslaughter charges when to me it is obviously murder.

— Janet Squires (@Janet Squires)1532457326.0
@guardian She deserves life without parole

— Taz (@Taz)1532452534.0
@TelegraphNews Should have been murder life max 30yrs

— James Law (@James Law)1532468873.0
"Fatima Khan was instead charged with joint enterprise murder, with an alternative of manslaughter or conspiracy to… https://t.co/aG9jn76yqI

— F (@F)1532466101.0
"Fatima Khan was instead charged with joint enterprise murder, with an alternative of manslaughter or conspiracy to… https://t.co/aG9jn76yqI

— F (@F)1532466101.0
But the intention for him to die was there so idgi even though she didn't do the act of murder, but her intent was… https://t.co/imVzEegVke

— F (@F)1532466101.0
Fatima Khan did nothing to help Safi during the fatal attack, Prosecutor Kate Bex said:

Instead, she returned to the scene after Raza Khan had inflicted the fatal wound and videoed Khalid Safi as he lay dying in a pool of his blood on the pavement.
"It's so shameful," Khan said in response to why she filmed Safi dying. "It's disgusting. It wasn't even directed at Khalid - the message wasn't for him."
I was just tired of it, getting assaulted before and him punching me again. I just wrote that so that people didn't try to assault me or harrass me.

(Boris Crosby/YouTube)
This should read 'Fatima Khan gets away with murder'. By what metric is stabbing someone to death merely manslaugh… https://t.co/6SPcP9YF6y

— Adam Whittaker (@Adam Whittaker)1532447034.0
How can this not be murder? She organised the killing! BBC News - 'Snapchat queen' Fatima Khan guilty of boyfriend… https://t.co/IPkMhJY0GM

— Craig J (@Craig J)1532446091.0
@SkyNews WTF is wrong with people - why can't they move on when a relationship fails? How many lives have been ruin… https://t.co/N6QlNodpaQ

— Betty (@Betty)1532459032.0
@SkyNews Disgusting, evil....

— Fred Englander (@Fred Englander)1532456709.0
Fatima Khan will be sentenced on July 30. Police are still looking for Raza Khan, who fled the scene after being injured in the attack that led to Safi's death.