Let's face it: shopping for guys is hard, no matter how well you know them. Search "gifts for men" on Amazon and you get a bunch of things that might be appropriate as a gag gift, but not really something you'd give to your buddy at work, let alone a significant other. But guys like that kind of stuff, right? Probably best not to generalize, so I'll speak for myself and say: meh, not really. What I do appreciate is something useful that will make a regular activity of my day a little less difficult which—according to the internet—would be not having to open beer bottles with my teeth or a tool that helps me shred pork more easily...yeah, no.
If you're like us and feeling overwhelmed by search results returning nothing but drinking and meat-shredding paraphernalia, this list of subtly masculine, mostly eco-friendly holiday gifts should hopefully provide some fresh, appropriately humorous takes on the classics and a little inspiration to think outside the tool box.
Commissions are earned for these sales.
---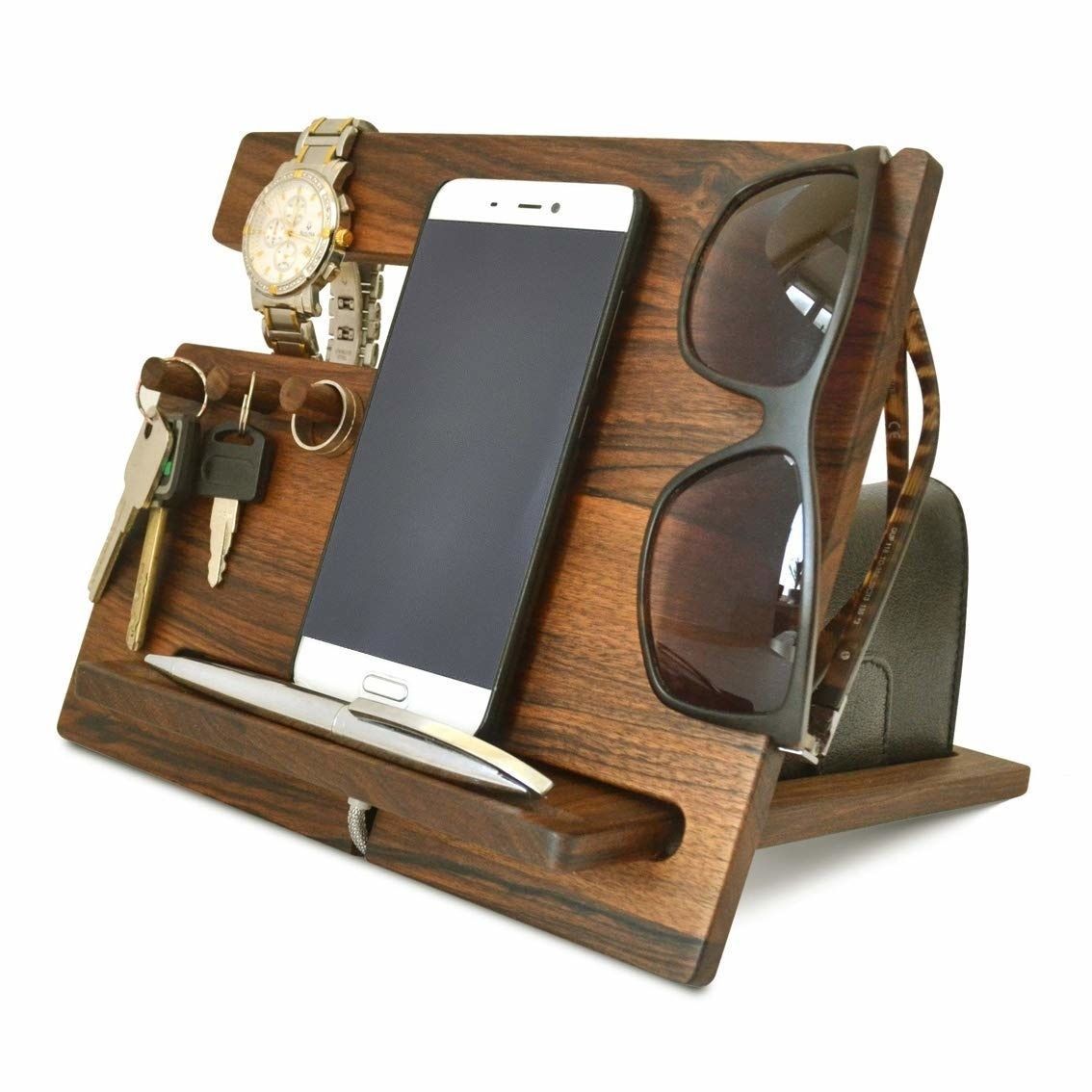 For the guy who's about as organized as a drawer full of rubber bands and paperclips to the one who takes neatness to a level of sorting bags of M&Ms by color, this sleekly designed wooden smartphone dock and organizer will keep your man's most important trinkets stylishly in one place.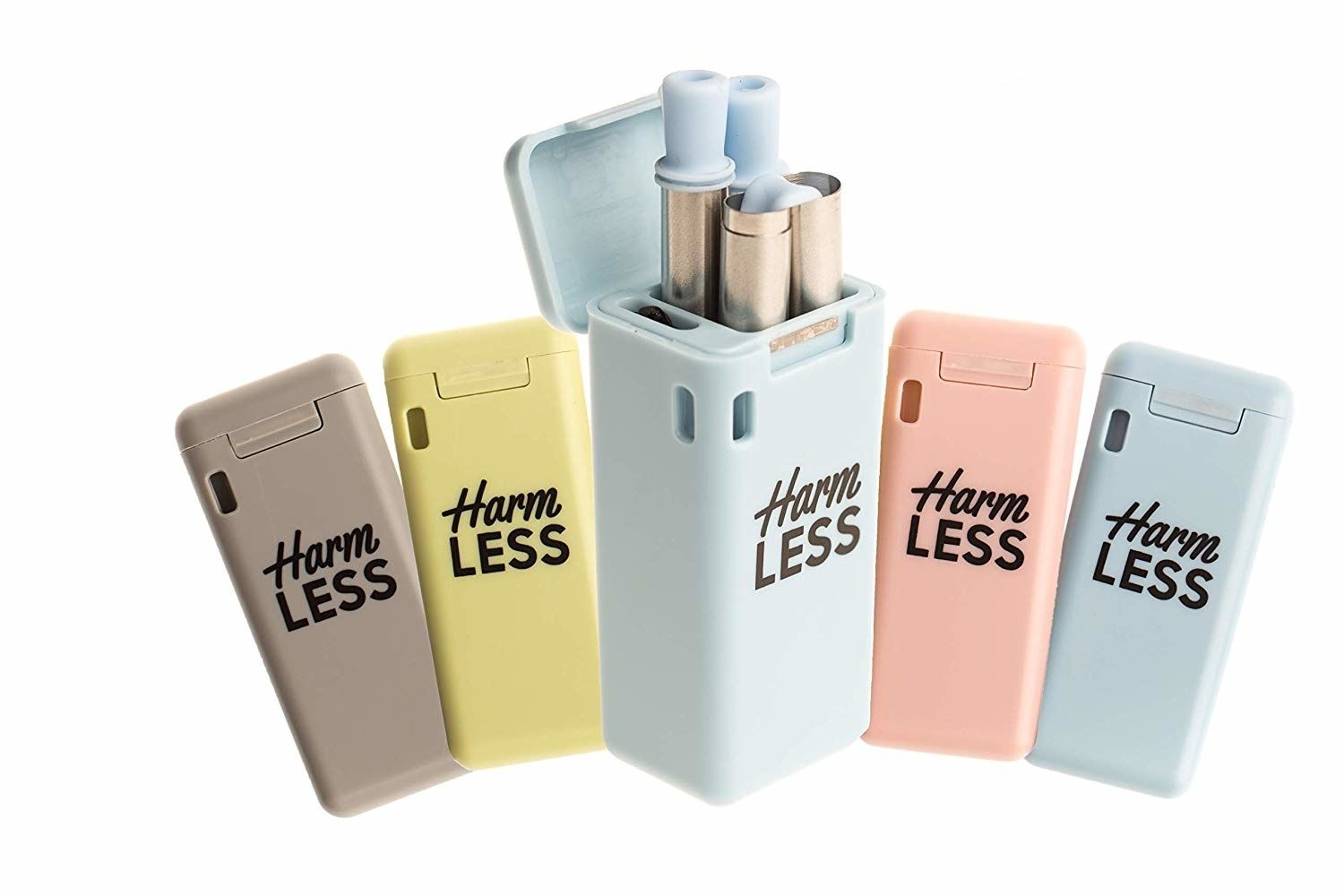 Time.com wrote that scientists estimate the number of plastic straws polluting U.S. shorelines to be 7.5 million. It's no wonder companies like HarmLESS are innovating new products like their reusable silicone and stainless steel straws to change the way people think about how the smallest of their actions can have a massive cumulative effect. Plus, these little guys make excellent stocking stuffers and are perfect for your guy that can't live without his morning iced coffee.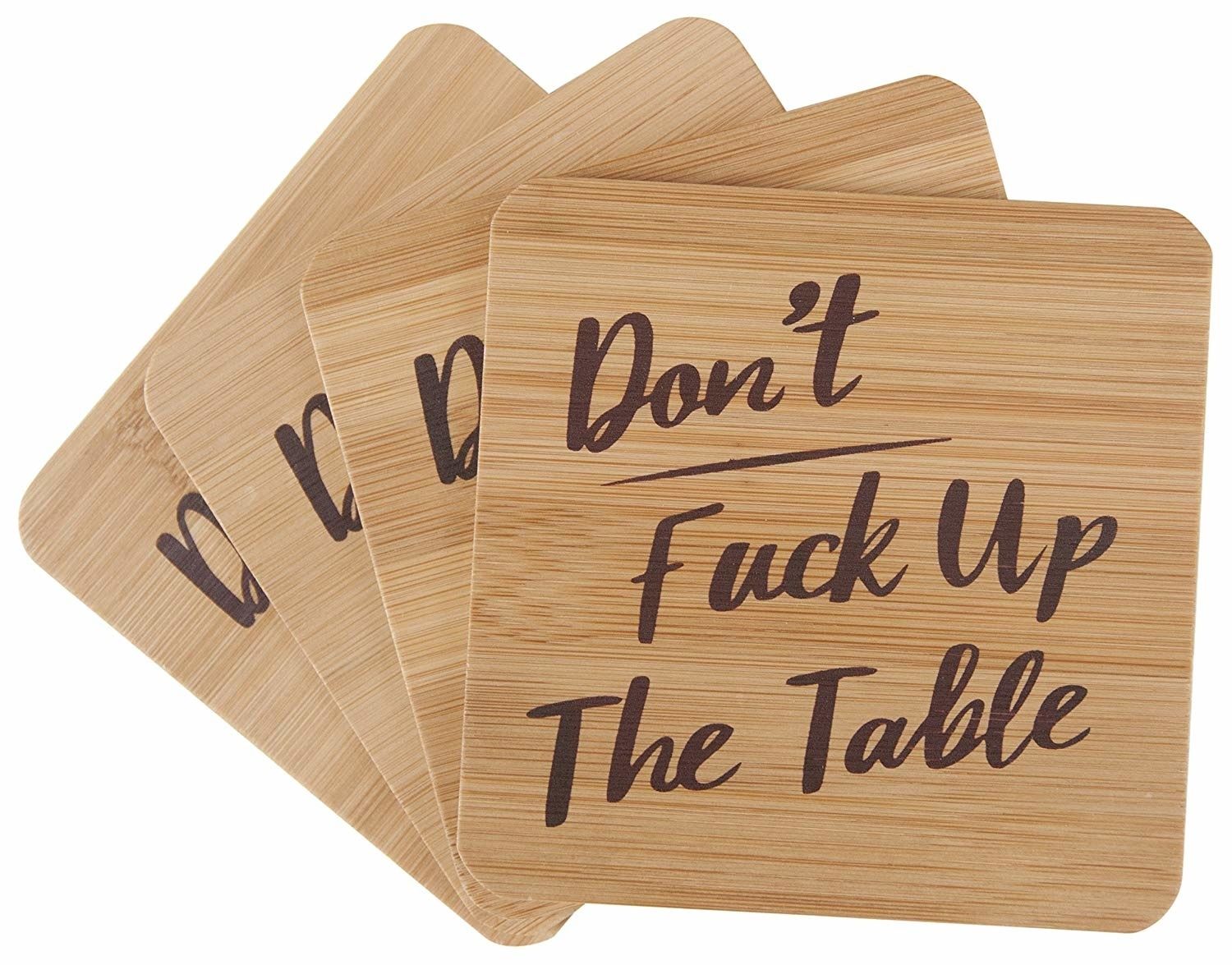 A fun twist on a mundane classic, these eco-friendly coasters are made from renewable, stylish bamboo. Sure to get a good laugh from unsuspecting guests.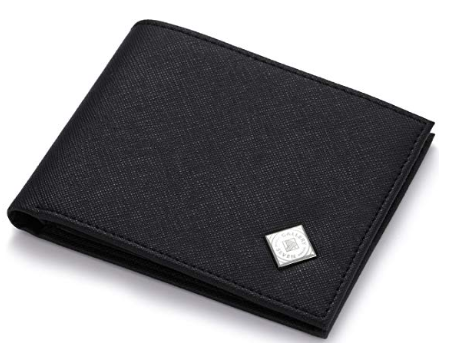 Like ties and socks, wallets were a staple in my family gift giving. Growing up, I must have bought--or had my mom buy--at least 10 wallets as Christmas gifts for my dad; super creative. At least, it would have been had RFID blocking vegan "leather" billfolds been available in the 90s! Well, now they are, and they look pretty good to boot. We love this Gallery Seven option that gives dad the reassurance that his credit cards aren't being phantom swiped and that the microfiber "leather" is durable and easily cleaned. #DadGiftDone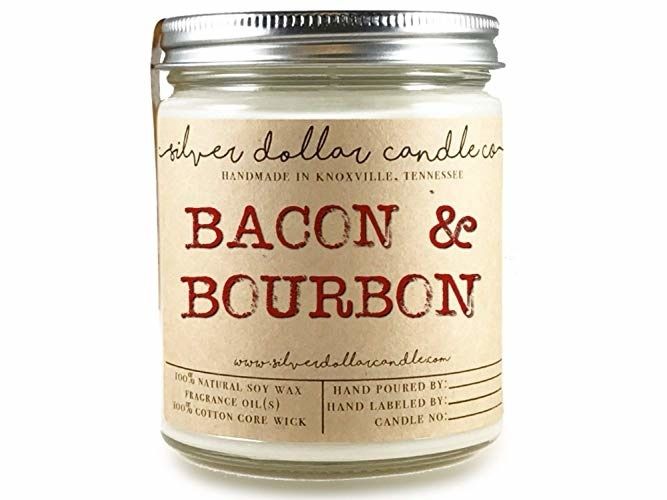 We love a little man-candle every now and then, especially when manly scents of bacon and bourbon are involved. Silver Dollar Candle Co. crafts these gorgeous eco-friendly soy wax candles in a variety of delectable scents like cinnamon pumpkin cheesecake, Brazilian coffee and sandalwood, to name a few of our favs.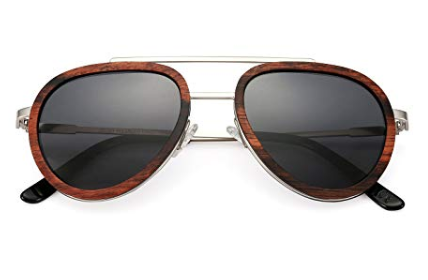 "Top Gun" with top grain, these wood-accented aviator sunglasses look as stylish as they are effective at blocking those pesky UV rays. Plus, they won't break the bank, which is good if your guy tends to lose things not attached to his person. Still, tell him it's not a good idea to put a pair of shades in his back pocket.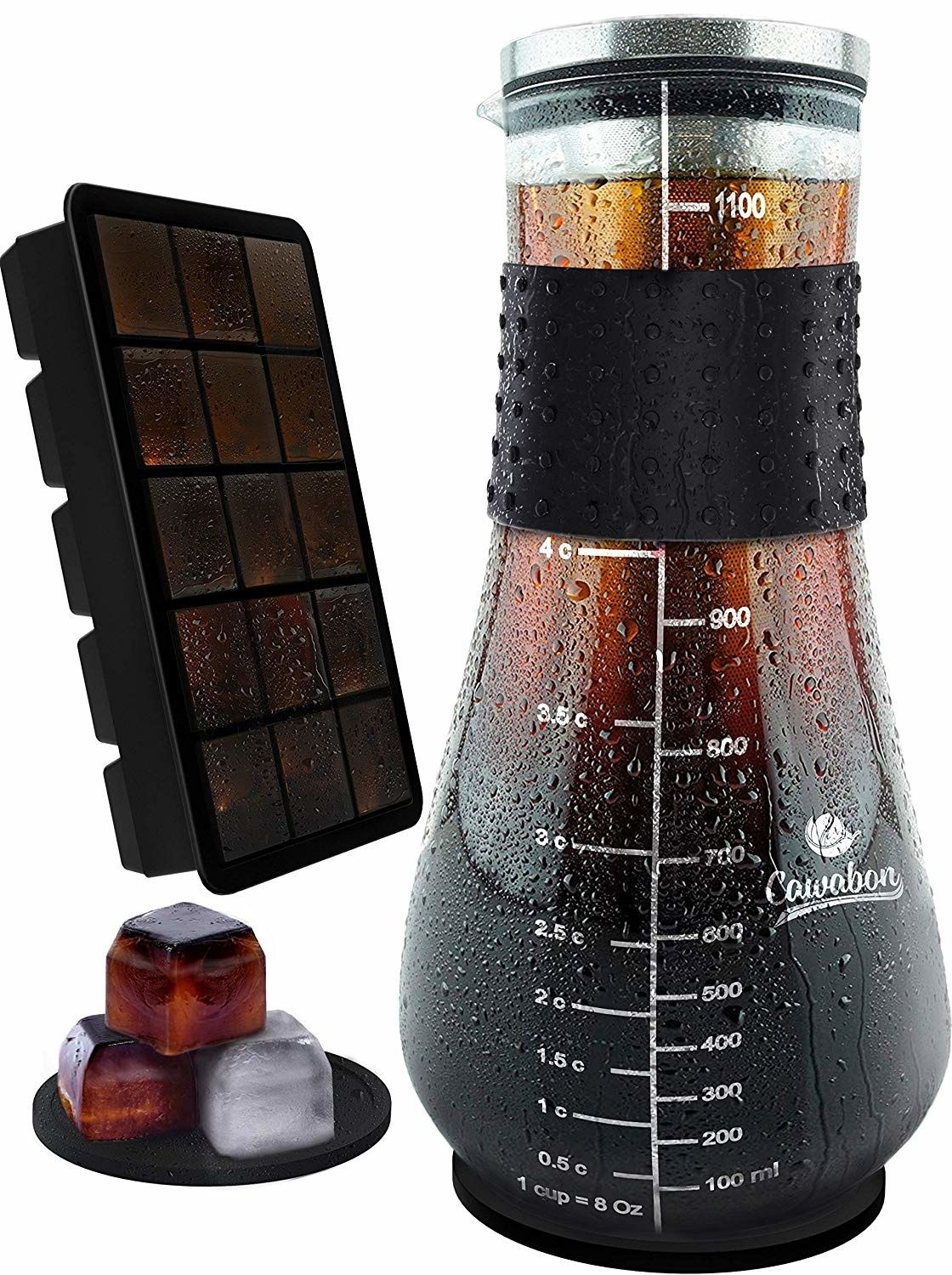 Speaking of iced coffee, level-up your man's eco-game with a cold brew coffee kit. Not only is it greener to make this stuff at home, the savings alone are something to write home about. Pair this with a reusable straw and bottle and you've got an eco-friendly combo that would make even Captain Planet's jaw drop.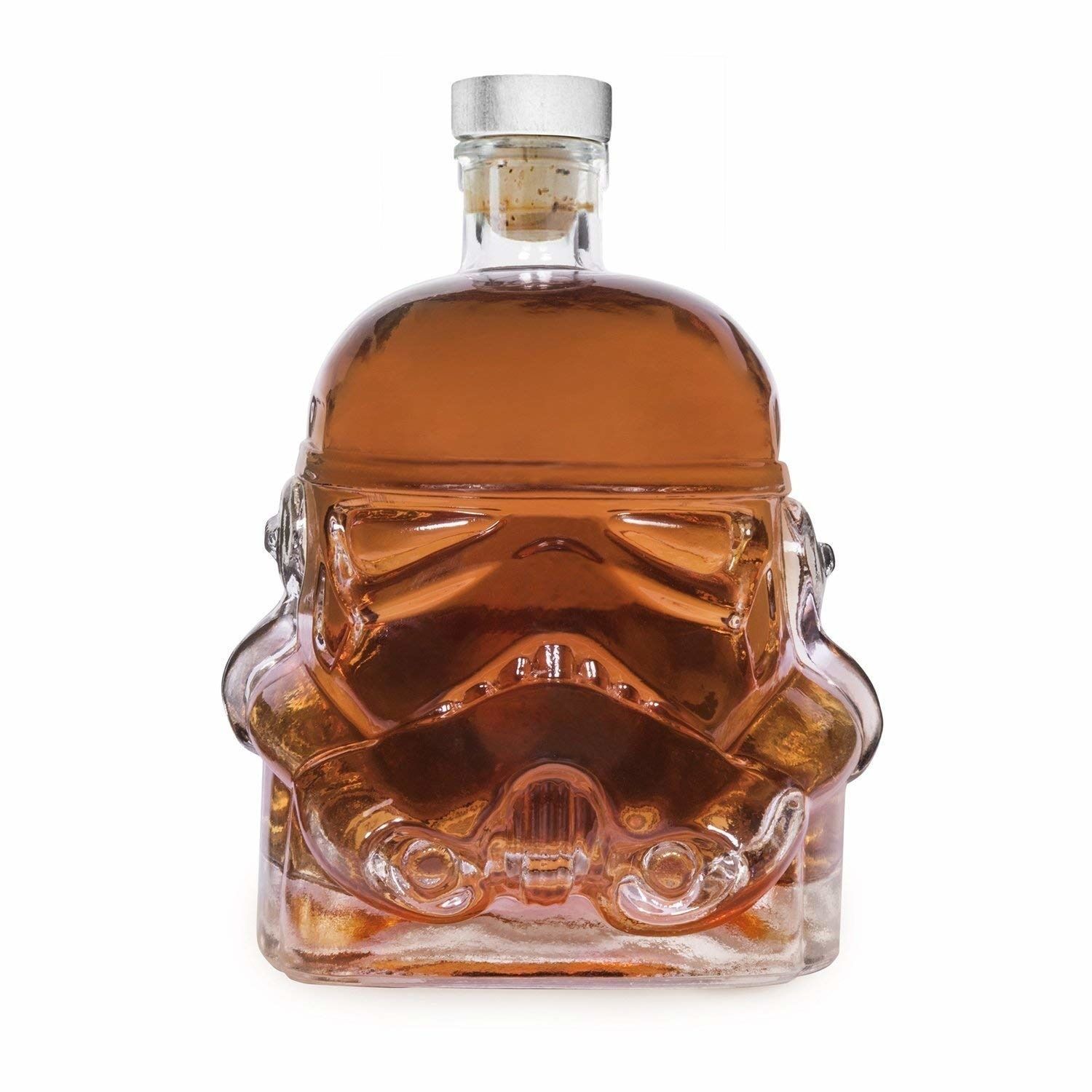 Does your guy love to sit back, relax and enjoy a smooth bourbon to the beat of the Imperial March? Have we got the gift for you...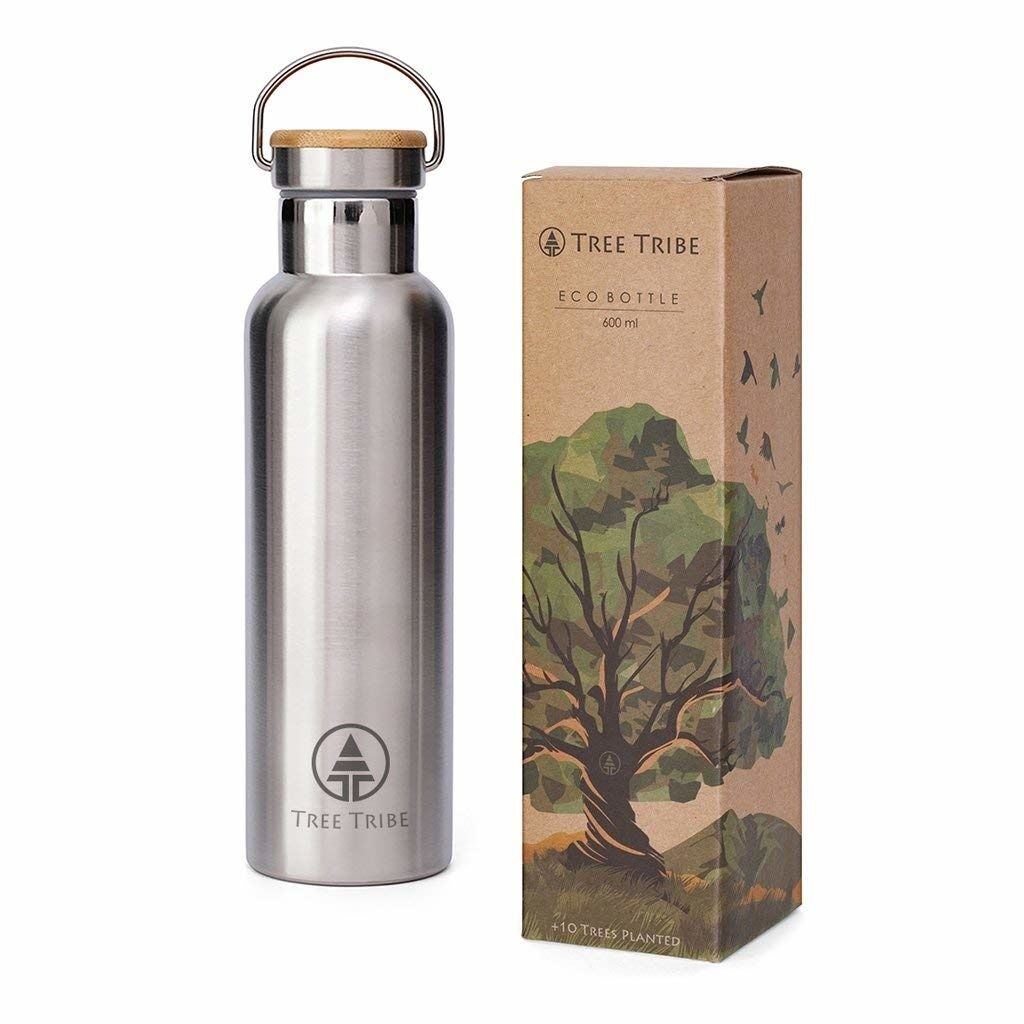 Stainless water bottles are a sure-fire win for your gym-going guy, or anyone that wants to cut back on using plastic; we fully support! We love Tree Tribe for their pledge to plant 10 trees for every sale of one of their slick, eco-friendly, leak-proof bottles.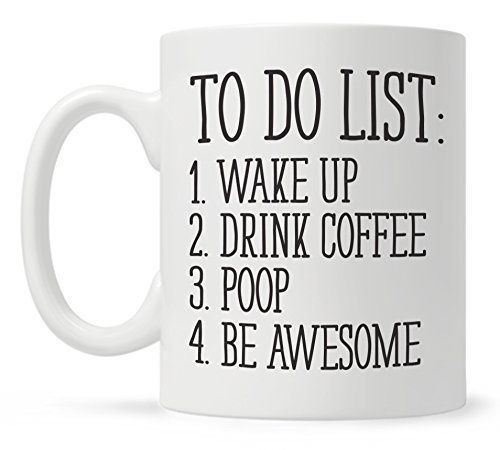 OK, so we couldn't resist at least one gag-ish gift idea on this list. You never know when these reminders might come in handy, especially after a night of heavy Bourbon drinking.
Oh Myyy! LLC has affiliate partnerships. These do not influence editorial content, though from time to time, Oh Myyy! LLC may earn commissions for products purchased via affiliate links.