Actor Andrew Garfield recently revealed in preparation for his role as a 17th century Jesuit priest in the 2016 Martin Scorsese film Silence, he abstained from sex for sixth months. The method actor shared he also engaged in spiritual practices and fasting.
While many applaud the commitment method actors make in order to immerse themselves in the characters they portray, there is one person who was not impressed with half a year of sex deprivation.
On Tuesday's episode of The Drew Barrymore Show, the topic of Garfield's abstinence was mentioned and Barrymore said when she first heard of this, she was nonplussed.
Barrymore's cohost Ross Matthews then laughed:
"That's the headline: 'Drew can go six months, no big deal'."
Barrymore clarified she could actually go years without sex.
She then asked the audience:
"What's wrong with me that six months doesn't seem like a very long time?"
Most of the Twitterverse seemed to agree with Barrymore.
Abstaining for long periods of time isn't a difficult task.

Others quipped they must also be incredible method actors.
Whether or not we believe six months of abstinence is impressive, we can all agree with Un-Sirius Black who tweeted Michael Scott had Garfield beat.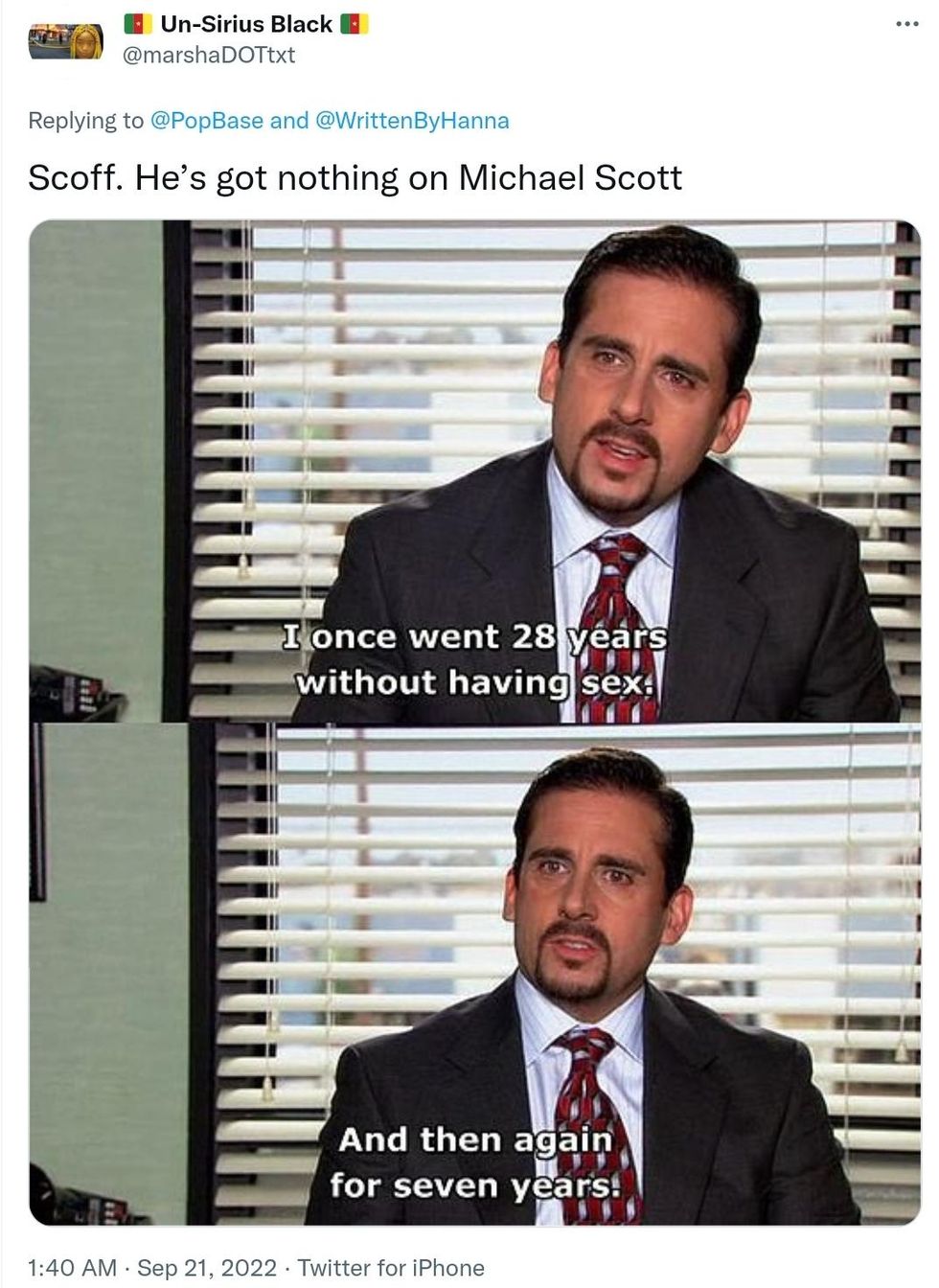 @marshaDOTtext/Twitter
May we also never forget Steve Carell's celebration of 40 years of celibacy.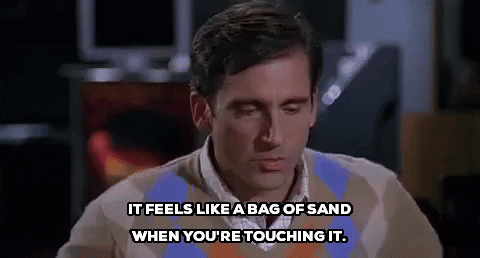 40-Year-Old VirginGiphy
Now that's commitment.