Conservatives called for a boycott of Coca-Cola after seeing snippets of an anti-racism training module for the soda company online asking employees to be "less White."
An internal whistleblower screenshot several slides of the training curriculum from a public LinkedIn Learning seminar on "Confronting Racism, with Robin DiAngelo."

Twitter user Karlyn Borysenko—an anti-critical race theory activist—obtained and posted the images on Twitter, writing:

"BREAKING: Coca-Cola is forcing employees to complete online training telling them to 'try to be less white.' These images are from an internal whistleblower:"
One of the slides from the training module stated:

"Confronting Racism: Understanding what it means to be white, challenging what it means to be racist"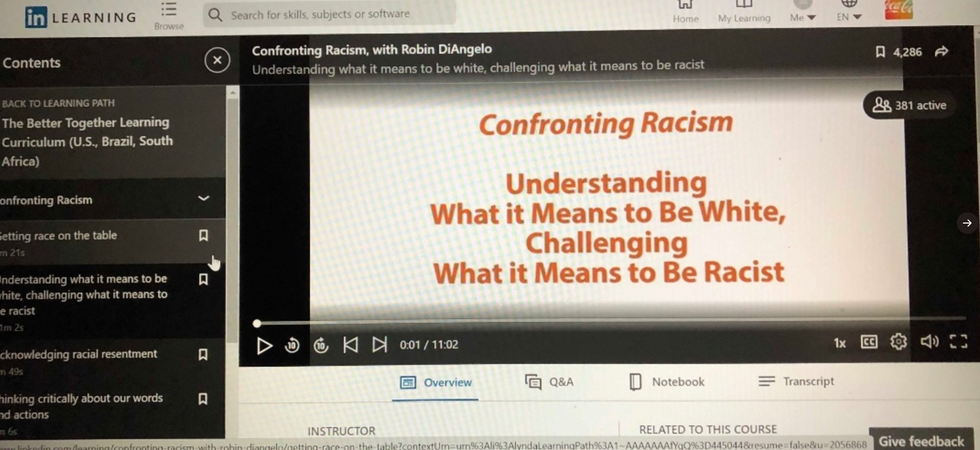 @DrKarlynB/Twitter
The second slide read, "To be less White is to:"

"Be less oppressive, be less arrogant, be less certain, be less defensive, be less ignorant, be more humble, listen, believe, break with apathy, and break with White solidarity."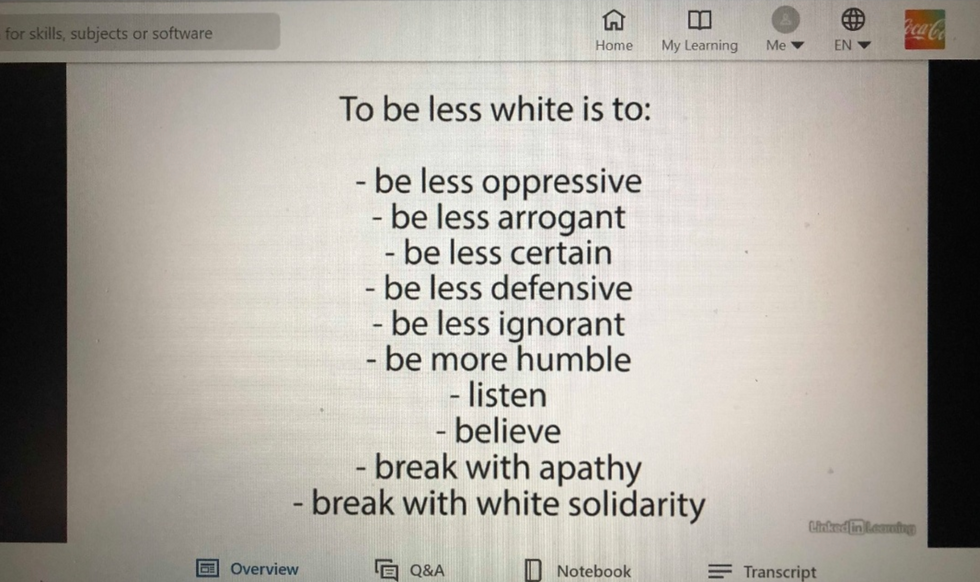 @DrKarlynB/Twitter
The next slide read:

"In the U.S. and other Western nations, White people are socialized to feel that they are inherently superior because they are White."

"Research shows that by age 3 to 4, children understand that it is better to be White."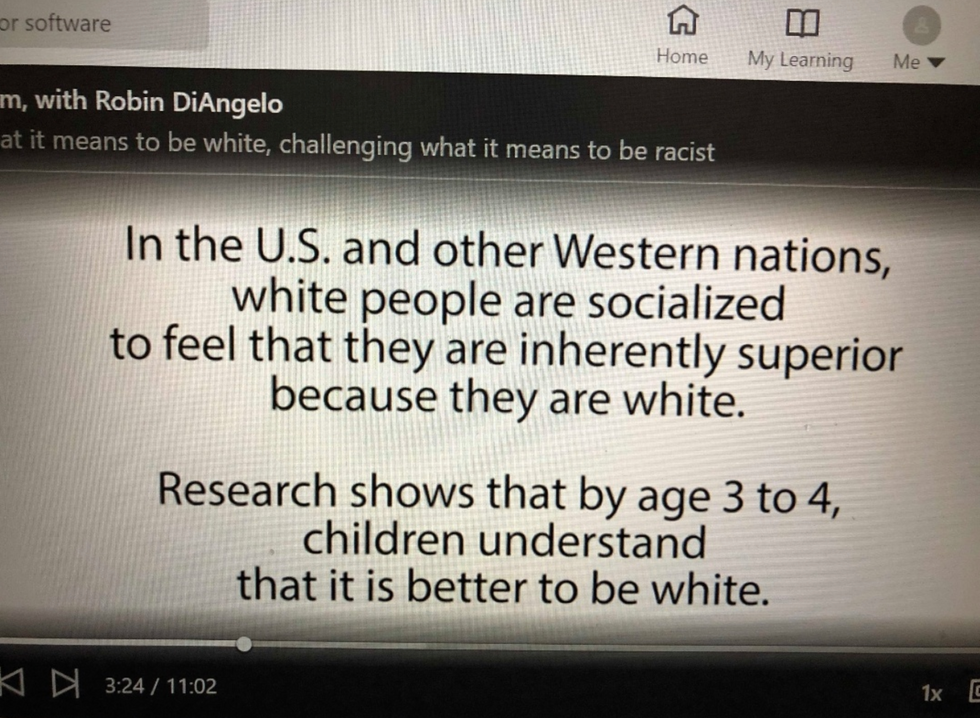 @DrKarlynB/Twitter
The final screenshot displayed a statement describing the ultimate goal employees should strive for in the workplace.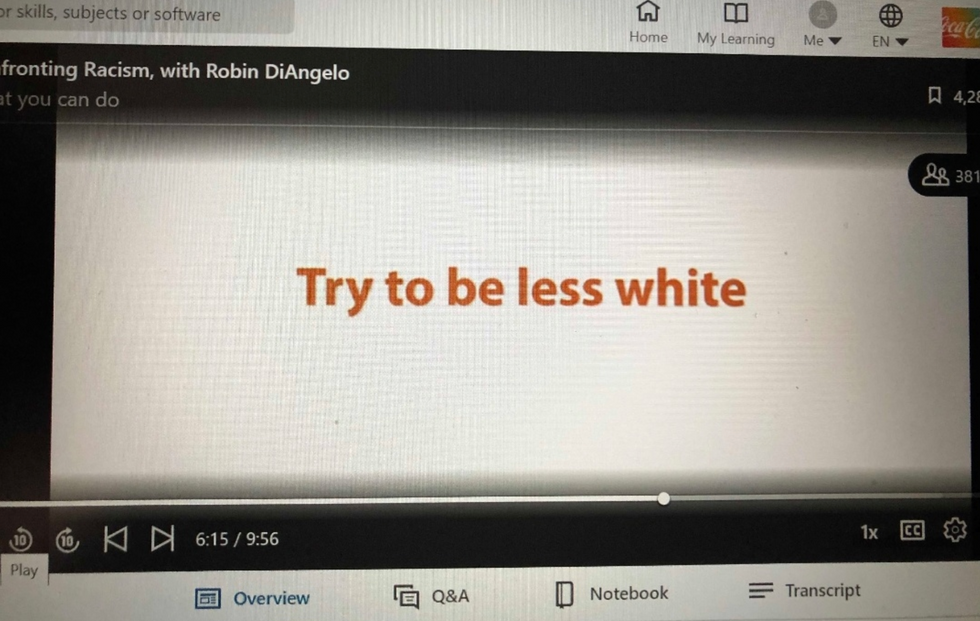 @DrKarlynB/Twitter
Borysenko followed up her tweet with a link to a YouTube video where she claimed to "walk through the images."
Borysenko's post sparked opposing reactions with arguments for and against the notion of being "less White."

Some conservatives mocked the training module and gave the product name a makeover as "Woka-Cola."
The American alt-right political activist Jack Posobiec was not amused and tweeted:
"Coke's popularity was because of their Americana marketing. This effect has been examined in many studies, which also show Pepsi doing better in taste tests."
"But now Coke just threw 100 years of marketing out the window."
This Twitter user—going by the handle "CensoredConservative"—expressed their defiance of trying to be "less White" and attached an image of a coke can be emptied into the toilet.

Some people questioned some of the semantics in the training module but favored its overall merit.

One user said the directive for employees to try being "less White" was an:
"Extremely poor word choice but the inability for a lot of white folks to step outside themselves is so evident in these responses. Zero willingness to acknowledge the validity of the sentiment displayed is very typical and predictable."
Those who did not see a problem with the course's language shared their thoughts.
Coca-Cola, with its many different varieties and flavors, is enjoyed in every country in the world with the exception of Cuba and North Korea.
A boycott by conservatives throwing a hissy fit over a manual intended for company employees to be better—in spite of the choice of wording—would probably have little to no impact on sales of the ubiquitous sugary drink any time soon.