After his strong showings in Iowa and New Hampshire, Republicans are beginning to launch homophobic attacks against former South Bend, Indiana, Mayor Pete Buttigieg.
Recently, far-Right radio host Rush Limbaugh—whom President Donald Trump awarded the Presidential Medal of Freedom earlier this month—scoffed at the idea of people voting for a gay man who kisses his husband on the debate stage instead of voting for "Mr. Man" Donald Trump.
---
Limbaugh said:

"[Democrats] are saying, 'OK, how's this going to look?' Thirty-seven-year-old gay guy kissing his husband on stage, next to Mr. Man, Donald Trump.'"
In the following days, Conservative pundit Ben Ferguson went on CNN to defend Limbaugh's comments and critique Buttigieg's masculinity.
It didn't go well.
Make no mistake: the only reason Buttigieg's masculinity is being scrutinized is because he's gay.
No other male candidate in the race has had their masculinity questioned at this level. Masculinity in itself is not an inherently presidential or even admirable quality.
Nevertheless, Ferguson said:
"I think that the thing that you are talking about here is two different issues. One, is anyone going to look masculine next to Donald Trump on stage? I think the only Democrat would be Joe Biden. Do I think it should matter on the issue of his sexuality? No. Does it matter that he is an openly gay man? There was a surprising number of Democratic voters that said that it was an issue for them."
Hosts Poppy Harlow and Jim Sciutto bristled.
Sciutto asked:
"What's more manly? Volunteering for military service as Pete Buttigieg did or avoiding it?...You said the President appears more manly for I-don't-know-what reason. I'm citing an issue of the record here. Buttigieg volunteered for military service. The President took great pains to avoid it. I'm talking about the substance. Which is more manly?"
Harlow later noted:
"I don't understand in what world is the definition of qualification for being President of the United States how manly someone appears?"
Ferguson said he personally didn't consider masculinity a qualification, but that Democratic political operatives would think it was important to voters.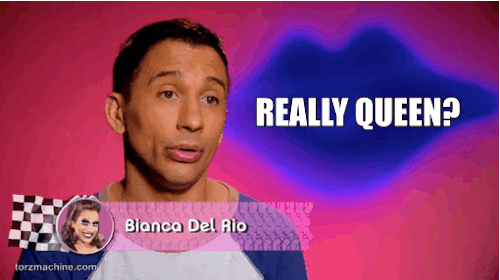 Giphy
"It seems to me you're justifying bigotry," Sciutto said.
Others agreed.
It's also worth noting that a historic number of women candidates entered the 2020 Democratic primary—and all of them would best Donald Trump on a debate stage.