Quarantine is taking its toll on people's self control when it comes to their hair.
Nobody is immune.
---
Not even Captain America himself. Except he didn't try it on himself...
His pupper was the one that paid the price.
This is Dodger.
Dodger is Chris Evans' dog and he is the cutest dog, just like every other dog.
Dodger's coat was getting pretty shaggy, since all pet grooming has been closed for the past few months. Chris decided to take matters into his own hands and give Dodger a buzz...
...but in Evans' own words, "it went so wrong, so fast."
See that big patch of fur missing behind Dodger's shoulder?
Yikes.
More than just Chris Evans have resorted to giving their dogs half-hearted buzzcuts that have gone...
...poorly.
But Dodger's feelings about the botched cut remain unknown.
Some things may just have to wait until the country is up and running again.
If you decide to groom your own pooch, the oneisall Dog Shaver Clippers Low Noise Rechargeable Cordless Electric Quiet Hair Clippers Set for Dogs is available here.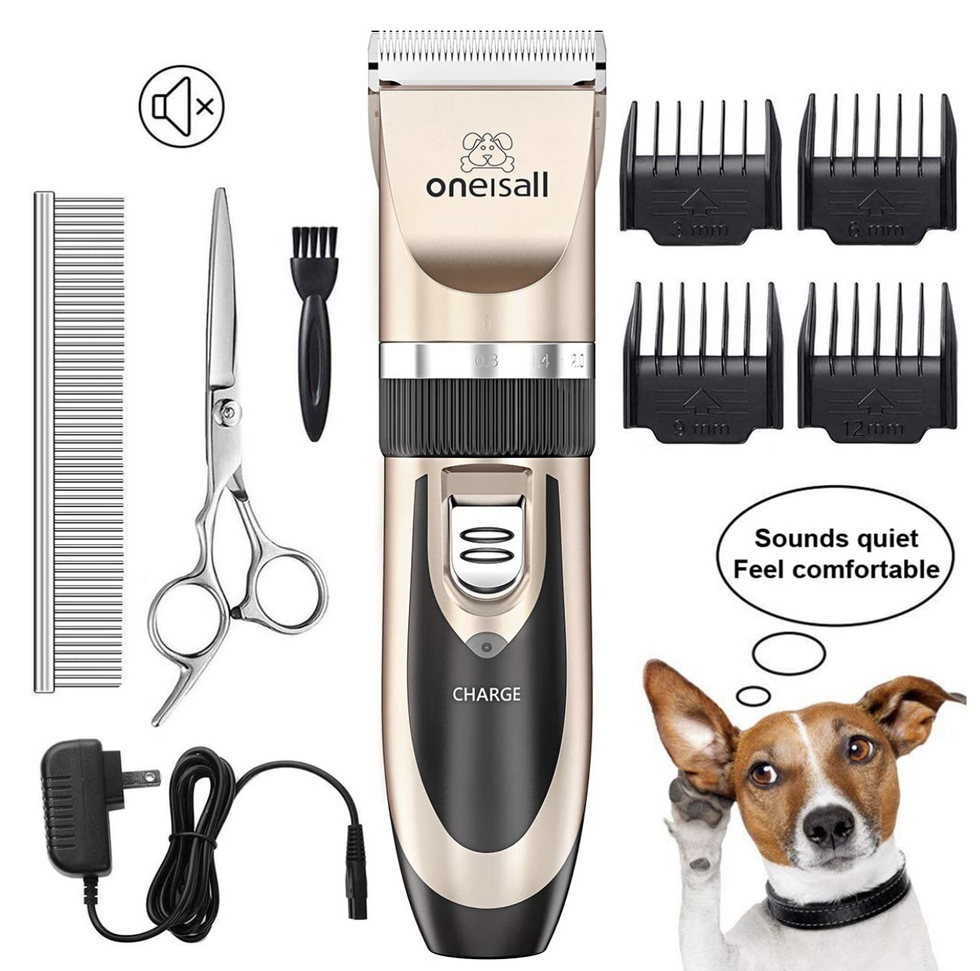 Amazon