We don't really know how to phrase this gracefully, so we're just going to come right out and say it.
Dick Pound has something important to say, only nobody can remember what it is because they're too stuck on the fact that his name is actually, factually, Dick Pound.
---
Collectively speaking, the internet is a thirteen-year-old and, dear reader, I am no better. See, last night I did a brief bout of research to prepare to write this article.
But this morning, as I rubbed the sleep from my eyes, I could remember almost none of it. Except, of course, the name Dick Pound.
Dick is a member of the International Olympic Committee (IOC)—in fact he is the longest serving member. Every time the world has talked about the IOC since 1978 we have talked about Dick Pound.
You'd think the world would be used to it by now.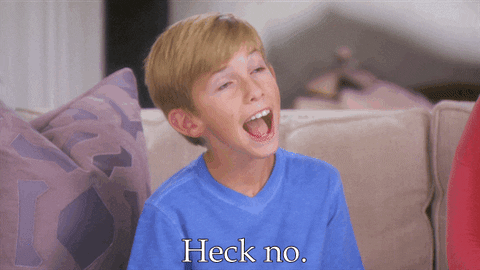 Giphy
Again, the internet is a child.

Anyway, Dick Pound told the Associated Press that he is aware there are concerns over holding the 2020 Olympics in Tokyo amid the recent coronavirus outbreak. He says if the games are going to be cancelled, it should be done within the next 3 months in order to minimize impact.
He also says he expects that won't be needed and that everything seems to be business as usual.
Also, his name is Dick Pound. Dick. As in short for Richard. Richard William Duncan Pound, to be precise.
Which means he could be Rick Pound, Rich Pound, Ricky Pound, Richard Pound... But no, he chose Dick.
He took a long hard look at the options laid out before him and went "Yeah, I'll go with Dick." This man saw the Dick Pound-ing opportunity and he took it.
Should we be censoring this?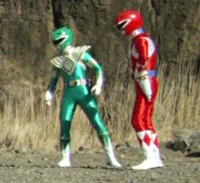 Giphy
So yeah, Twitter had a blast ...

The olympics being threatened by the coronavirus is very serious stuff but im absolutely losing it over the IOC off… https://t.co/R0CXs0fGIL

— unintentional dismount (@unintentional dismount)1582710926.0
@AP_Sports This headline is begging all of us to grow up, but to hell with that.

— Yemps (@Yemps)1582653362.0
"Dick pound" lolol https://t.co/hmmg71OcV7

— Matthew Chenoweth (@Matthew Chenoweth)1582695848.0
His name is Dick Pound? https://t.co/J9t5a8F7sr

— Chubbs Peterson (@Chubbs Peterson)1582700045.0
Dick Pound???? What ESPN ON: https://t.co/B5RWQ2QBsk

— i Bomb Atomically (@i Bomb Atomically)1582690573.0
Wait somebody's name is really Dick Pound? https://t.co/Pi4ldbQyG2

— Ryan (@Ryan)1582685030.0
Terrible news (obviously... OBVIOUSLY) but let's be honest, Dick Pound is an all-time name. https://t.co/C10cWSYGOp

— J. Camm (@J. Camm)1582684542.0
And you almost have to applaud Trojan for snagging the Dick Pound/longest-serving-member opportunity and running with it...

@AP_Sports We're not sure what he uses, but we use #Magnum on our longest-serving member.

— Trojan Brand Condoms (@Trojan Brand Condoms)1582645779.0
Let's think about this for a second... Dick chose this name. He could professionally have gone by pretty much anything else.
The fact that he opted for this name, then became a champion athlete and a lawyer and a member of the International Olympic Committee—essentially guaranteeing the world would be saying his name over and over for years—is some serious big Dick energy.
We're totally here for it.
The book The History of the Olympic Games: Faster, Higher, Stronger is available here.