Republican Representative Mo Brooks of Alabama was widely criticized as "perhaps the dumbest member of Congress" after tweeting a photo. The image included important personal information, including passwords and PIN numbers.
Brooks' tweet was posted to lash out at a fellow member of the House of Representatives.
The GOP Representative from Alabama's 5th Congressional District, which includes Huntsville, ranted on Twitter his wife was unlawfully served with a subpoena by Democratic Representative Eric Swalwell of California, because the server "snuck into [his] house" and "accosted [his] wife." He then tweeted a photo of the law from his computer...with very important information taped to the bottom edge of the monitor visible.
Hours later, the tweet had still not been deleted.
Eventually Brooks was alerted to the error and replaced the tweet with one that didn't include his password and PIN information.
But the internet, as they say, is forever.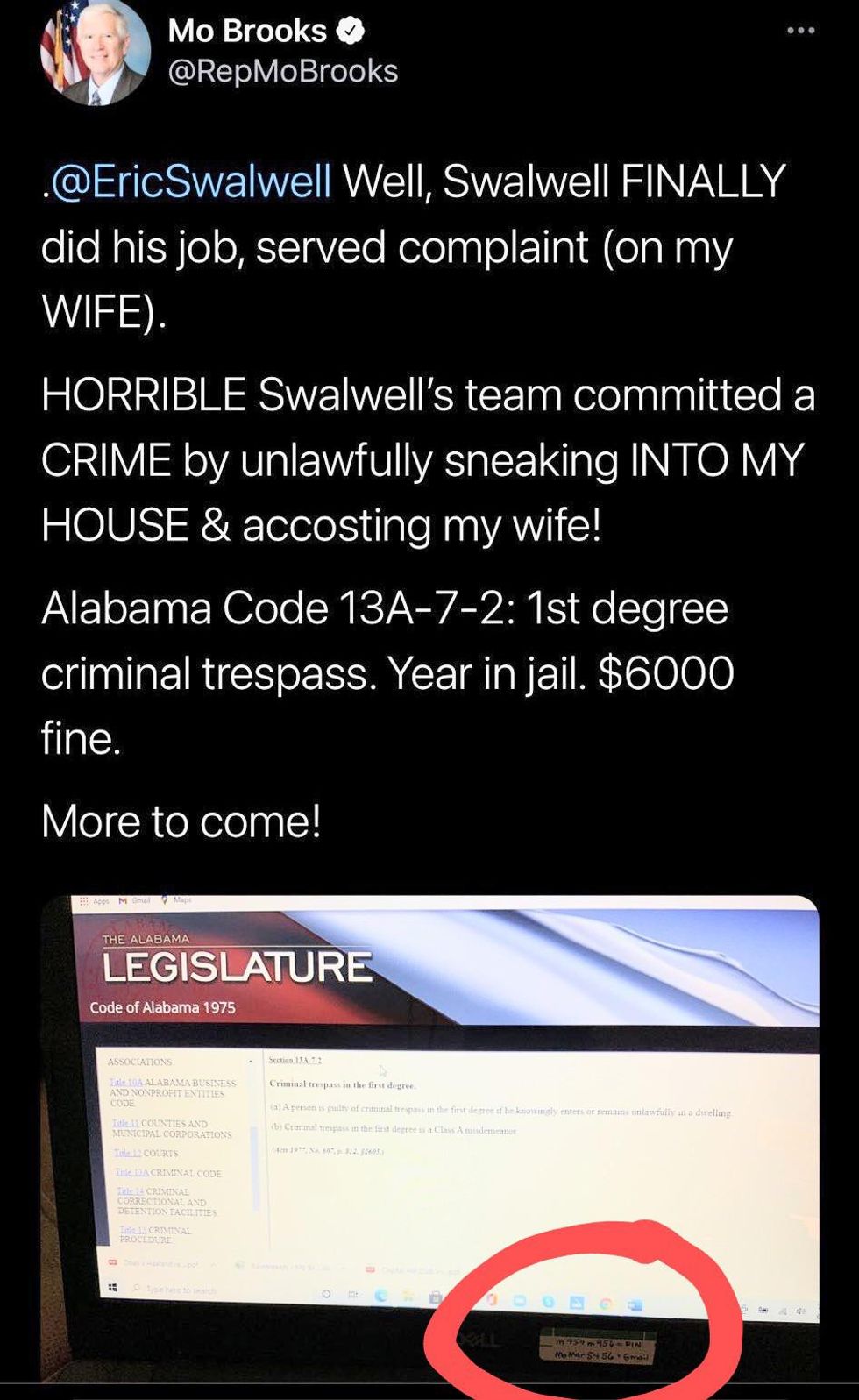 @RepMoBrooks/Twitter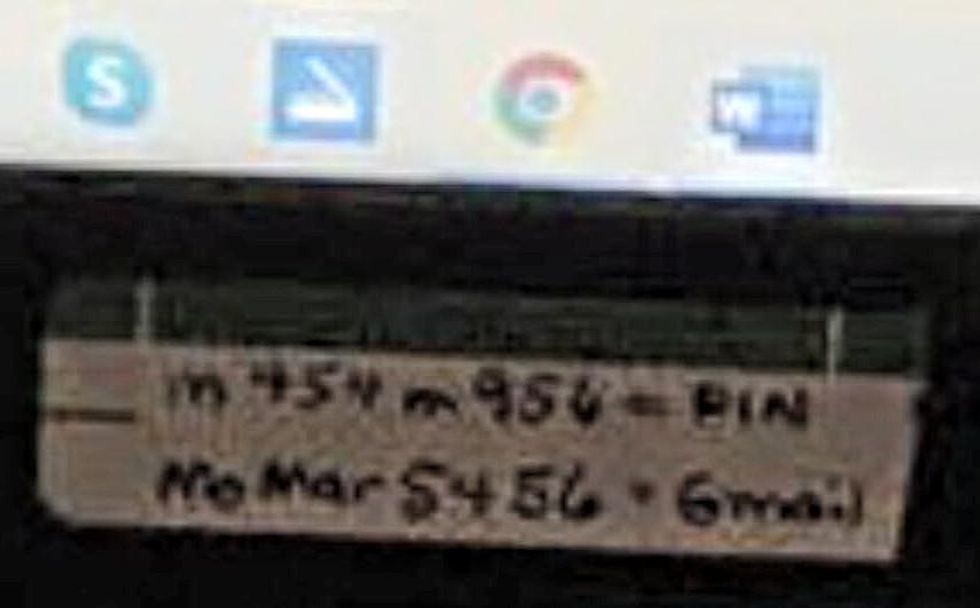 @RepMoBrooks/Twitter
Brooks serves on several committees within Congress—including the Armed Forces committee—making things like tweeting your password and PIN to the entire world could have serious consequences for the national security of the United States of America.
Brooks has also been blocking people from his official congressional account.
Republican Representative Marjorie Taylor Greene of Georgia, the infamous QAnon Congresswoman, was caught doing the same and paid a $10,000 settlement.
Brooks' lack of concern over public knowledge of his password and PIN was concerning for the public.
Swalwell's lawsuit against Brooks seeks to hold Brooks partially accountable for the Capitol insurrection on January 6, 2021. Brooks' strong reaction to being served a subpoena seemed to be telling of his fear of what the courts may find out.
It will be even easier if the court can readily log into his email account without help.