*Warning: Game of Thrones spoilers ahead!*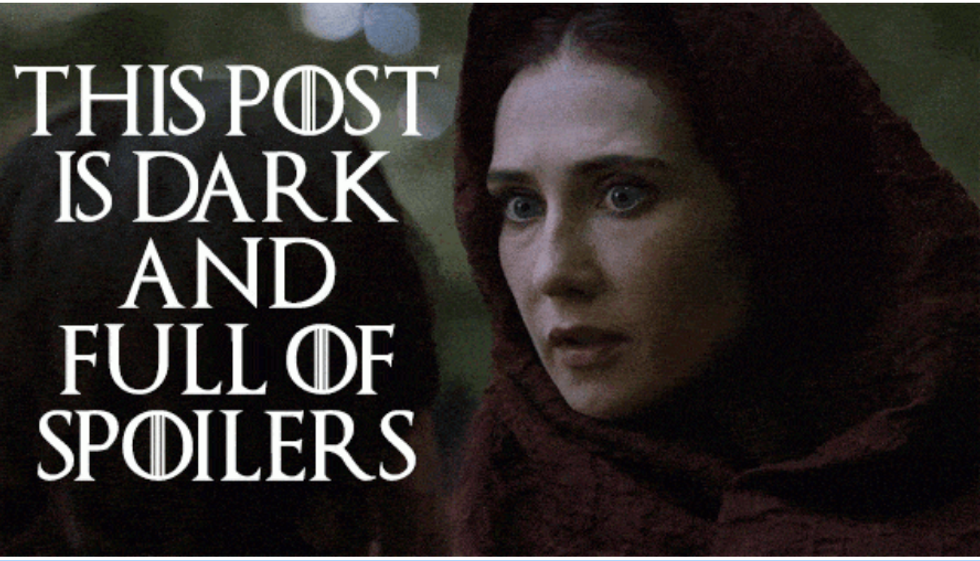 HBO
---
As the dust settled following the death of Daenerys Targaryen at the hands of *GASP* Jon Snow, Westeros fell into a new order with happy endings for most of our favorite characters. T
he North withdrew from the seven kingdoms. Arya sailed off to parts unknown. Bran, the weirdest, wargiest Stark around, became king of the remaining six kingdoms.
But, of course, a new king means a new kingsguard, and who better to lead the team of elite bodyguards than Brienne of Tarth?
Back in King's Landing for the first time in years, Brienne finds the book of kingsguard histories, where she lovingly fills in the rest of Jaime Lannister's accomplishments.
The moment may have been a touching one, but that didn't stop Twitter from turning it into one of GoT's final quality memes.
What did Brienne really write in that book?
Some people felt like Brienne should have lit Jaime up just a bit more.
Twitter's memes ranged from silly to downright scathing.
Overall, many Twitter users disagreed with the end for one of Westeros's greatest knights.
Well, now that her page in the burn book is done, all Brienne has to do is make some photocopies and distribute them all over King's Landing.
Get ready for the first major GoT spin-off!