Baraboo High School's class of 2019 gained infamy when a group of young men decided it was perfectly okay to collectively throw the Nazi Salute in a group photo. (Some teens in the picture are not participating in the salute). The photo was taken before prom but it doesn't look as if there will be any repercussions for the racist act of hate.
---
Superintendent Lori Mueller sent a letter to parents explaining the decision is based on their First Amendment rights and that:
"As previously stated, we cannot know the intentions in the hearts of those who were involved."
This seems to fly directly in the face of a recent decision to expel students who protested campus events. Can we assume free speech is only free for some and not all?
There were promises of an investigation.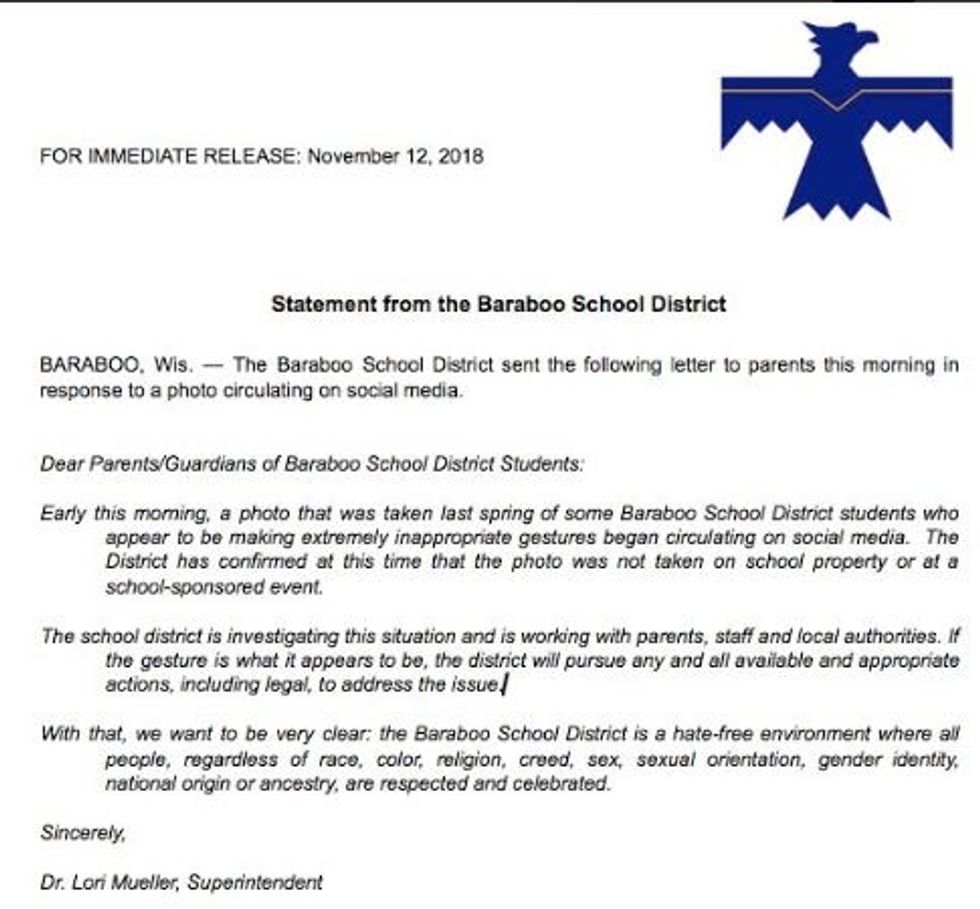 Twitter
Apparently the investigation didn't go very far.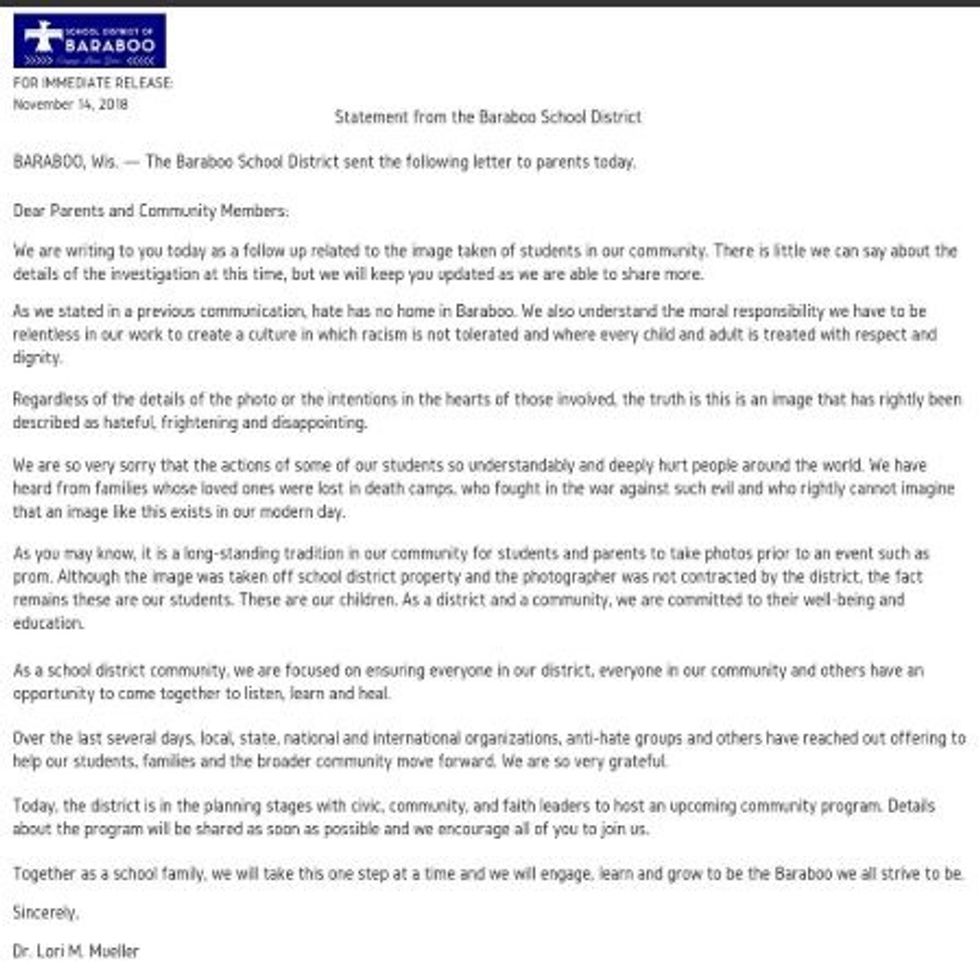 Twitter
It wasn't the response people were looking for.
But in positive turn, students from Rufus King High School in Milwaukee, Wisconsin fought hate with love.
We know which school we would want our kids to attend.
H/T: Huffington Post, CNN, Esquire