Beyonce has a history of using Halloween as a time to celebrate the legendary artists who came before her. She gave Janet Jackson a nod in 2014 by recreating her Rhythm Nation look. 2016 saw an amazing Salt & Pepa look that recruited her mom, Tina, and daughter, Blue Ivy. Lil Kim had so many iconic looks that Bey wore five Kim costumes in 2017. This year, Queen Bey paid homage to legendary powerhouse vocalist Toni Braxton.
Bey recreated the cover of Toni's self titled album. If you were around in the mid 90's, you absolutely heard tracks off of this album - even if you didn't listen to r&b.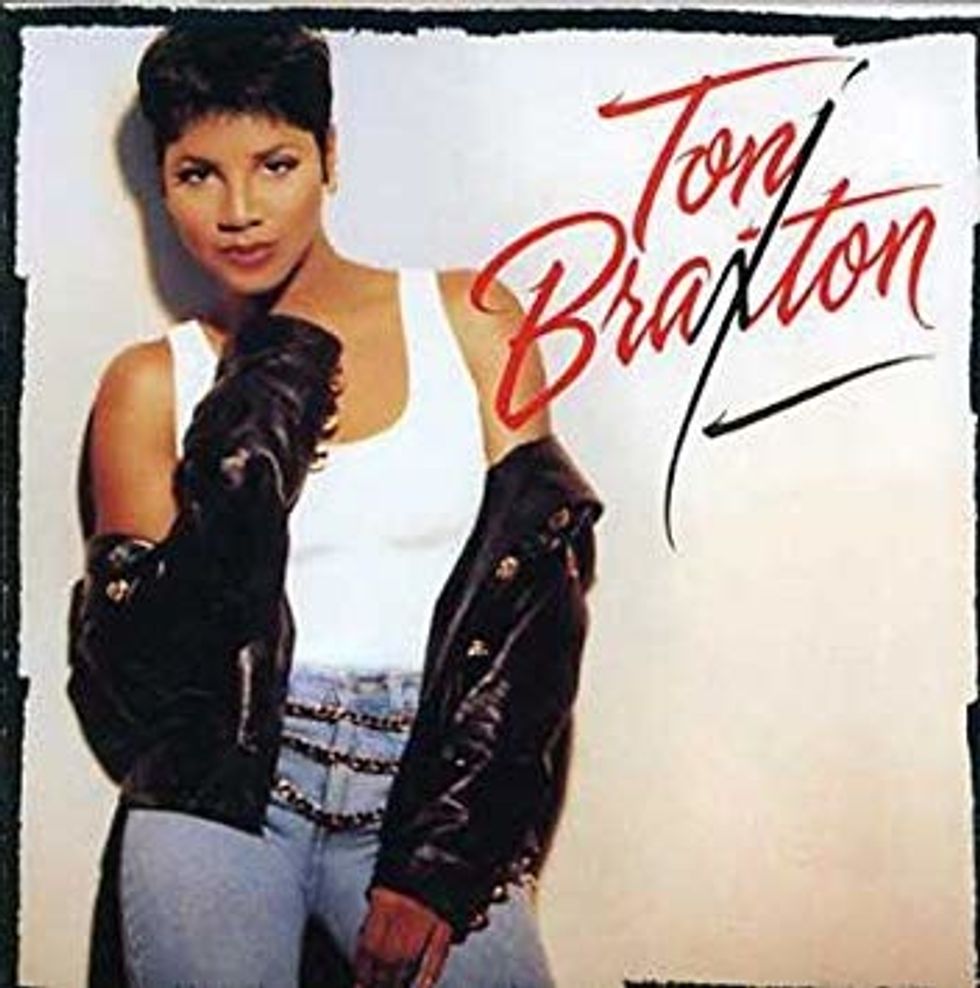 LaFace
That album remains one of the most successful debut albums in history and made waves all around the world. It went platinum in New Zealand, double platinum in Canada, and 8 times platinum in the United States! It was also a huge hit in Japan, Australia, Germany, the Netherlands and a bunch of other countries. In other words - Toni dropped a worldwide game changer with this album.
Bey would have only been twelve or so when it came out, but clearly it made an impact. Her Halloween costume was a really convincing and faithful re-creation of the look. She dubbed herself "Phoni" Braxton.
The Beyhive got a series of stellar Instagram posts about it:
Toni LOVED it and shared some pictures with her fans. Even she had to admit Bey nailed It.
She wasn't the only one. Bey's Halloween looks always make waves, but people loved seeing her tip her hat to a criminally underrated artist like Toni. Queens supporting Queens is everything Twitter wants right now.
Comparisons to a currently-notorious beef between another pair of female artists happened pretty much IMMEDIATELY.
Twitter took a moment for some serious Toni Braxton appreciation.
Toni Braxton has an incredibly powerful and tragic story. Like, they made a movie about her life story - it's that intense. Bad contracts, chronic illness, family drama, and more have put her up against financial issues more than once. She's one of the most universally loved artists ever, but life just keeps knocking her down.
People have their fingers crossed Bey might be inadvertently changing that, especially since Toni is about to go on tour.