Barney, the anthropomorphic, friendly tyrannosaurus rex that entertained children on PBS from 1992 to 2009, was played by actor David Joyner until 2001. If you've ever wondered what he's up to these days, he is still bringing joy from a place of love.
---
Vice gave an update on the Joyner. According to the report, the former Barney actor is currently a tantra massage specialist and spiritual healer.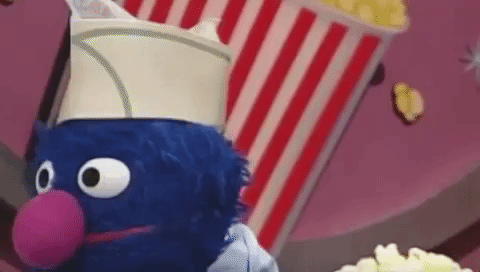 Say, what?
For him, it was a natural career transition. The basis of what he's practices stemmed from love. Joyner told Vice that he helps clients release emotionally blocked energy through love.
The energy I brought up [while] in the costume is based on the foundation of tantra, which is love. Everything stems, grows, and evolves from love. Even when you have emotionally blocked energy, the best way to remove it is to remove it with love, and then replace it with God's divine love. Love heals and allows you to continue to grow.
There are two conditions in order for a client to secure a private session with Joyner. They must fork over $350, and all clients must be women.
The 54-year-old now has a clientele list of about 30 "goddesses"—a term he prefers to acknowledge them by. A typical session includes a ritual bath, chakra balancing, and a massage. The kind that leads to happy endings.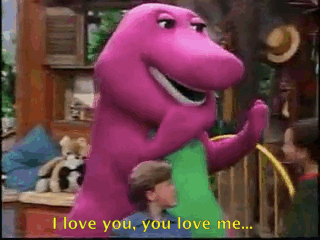 All we need is love.
But don't call it sex. Joyner disputed the misconception of his sensual practice on Facebook.
When he was approached for the interview, the spiritual healer was under the impression he would talk about the "spiritual side of Tantra & my Spiritual Healing Practices."
I truly wish more people would try to see the spiritual size of Tantra & not think it's all about sex. Sometimes people here in the west can be so sad.
"The milk is spilled now," he added. Indeed. "But know that I am very blessed and Love & Light will always rise to the surface."
One Twitter user had a legitimate question.
It didn't help matters when Joyner used an interesting analogy to explain tantra.
When you go down on a woman (orally), it should be just like you're saying grace, like blessing the food you're about to receive. No food in the world can compare to goddess nectar because spirit is involved. Before you taste the goddess nectar, give thanks. Say grace. I would love women to understand how powerful that energy is.
Some were shocked at the what the actor had been up to since hanging up his costume.
And others thought the information was just too much.
Was he overqualified for the job?
But maybe he's onto something. Joyner's been practicing his trantric expertise long before opening his own practice in 2004. He claimed that tantra allowed him to experience the joy of being the lovable dancing dinosaur, even when the 70-pound costume would reach temperatures of up to 120 degrees.
Before I got into the [Barney] costume, I would pray and ask God to allow his loving divine spirit to flow through me through the costume and let that draw the kids. That energy would always draw them in. Children are more connected spiritually than [adults]. A lot of times when I see infants and I'm out and about at the grocery store or whatever, they start staring at me. I make the joke, 'You know who I am.'