CORRECTION: earlier reports stated John Miles was active duty. The U.S. Army verified Miles was no longer in the service at the time of the incident. 4/24/2021
A White former Army sergeant threw a drunken tantrum at a grocery store that was caught on video and posted to TikTok.
The rant called the Black Lives Matter movement "racist."
This took place at a Food Lion grocery store in Sumter, South Carolina, where TikTok user __jasminenicole97 recorded the scene.
According to reports, the man spewing racist remarks at employees was 27-year-old former Army Sgt. John Walter Miles. His girlfriend was seen trying to restrain him.
You can watch the video here:
Miles can be heard saying:

"All lives f'king matter. Black lives don't f'king matter."
"Black lives matter is the most racist f'king thing we've ever f'king seen."
Miles can be seen holding open the doors, yelling directly at the camera, and aggressively pushing his girlfriend back. He refused to leave until the police escorted him away.
Many people were outraged with the actions of Miles.

TikTok viewers chimed in.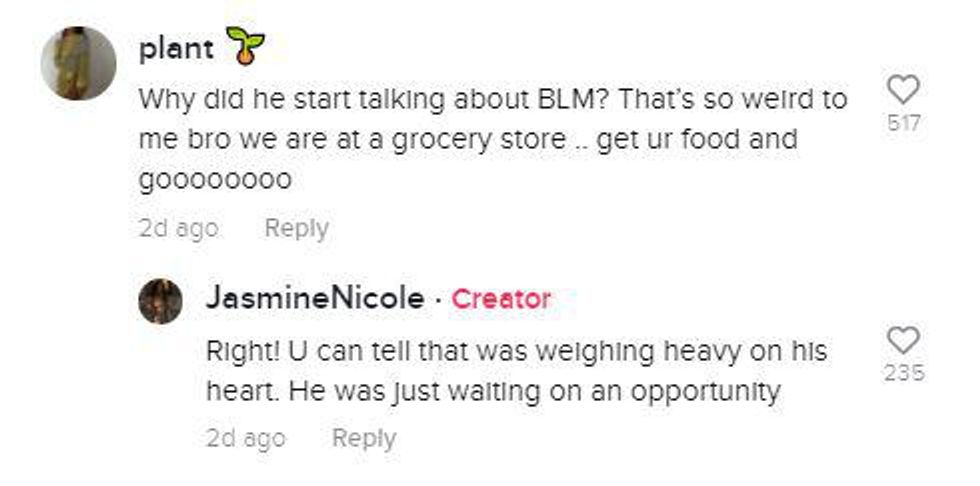 @plant_mllf/TikTok

@kwakube2/TikTok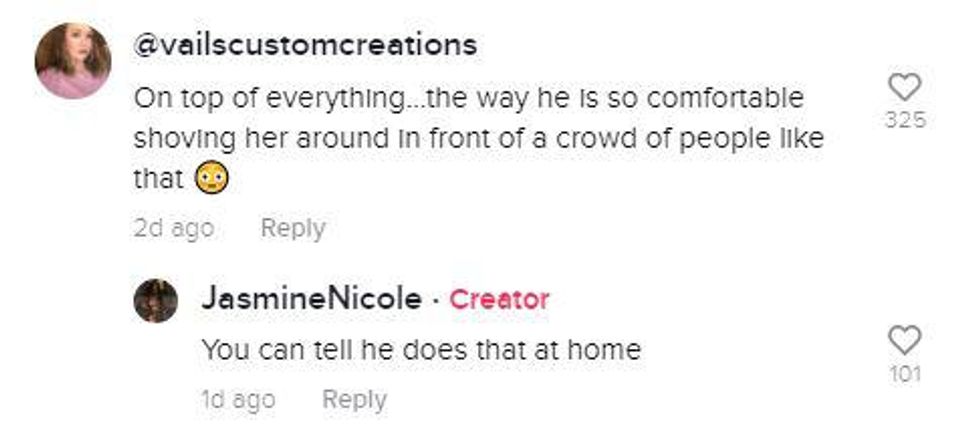 @vailscustomcreations/TikTok
@raeraelovepenguins/TikTok
In a second video Miles claimed he had a Black child in Georgia.
@itsbobbiwasabi/TikTok

@fafa.is.a.mess/TikTok
@vermontjen_/TikTok
The Sumter Item reported:

"Miles was arrested on Friday, April 16, and charged with trespassing and aggravated breach of peace."
"He was booked at the Sumter County Sheriff's Office Detention Center before being placed on house arrest with a $15,465 bond."
Miles' court appearance will happen in May.