When someone does something decent online, it becomes really obvious how much the internet needs to sort out its priorities.
In 2019, Beyoncé curated an album titled The Gift, in collaboration with the release of the latest adaptation of The Lion King. This past week on July 31, Beyoncé released a visual album edition of The Gift, titled Black Is King, on Disney-Plus.
Fans have been raving about the film since its release, though fans are hardly limited to standard viewers.
Fans also include major celebrities, such as singer and songwriter Adele, who has long made her admiration known.
This past weekend, Adele shared a photograph of herself, posed and smiling in front of a beautiful fireplace mantel with a television mounted above it, featuring a shot from Black Is King.
In the Instagram post, Adele captioned the photo:
"Thank you Queen for always making us all feel so loved through your art."
Such a statement should be celebrated, as a well-accomplished woman not only celebrates another well-accomplished woman's achievement, but also during such a time as this, with increasing numbers of Black Lives Matter protests.

Some fans felt there were more important subjects to discuss, however, such as Adele's appearance.

@adele/Instagram

@adele/Instagram

@adele/Instagram

@adele/Instagram

@adele/Instagram

@adele/Instagram
In recent months, her appearance has been of increasing focus, as she lost nearly 100 pounds.

This is considered a major achievement by some, as well as an opportunity for a healthier lifestyle. Be that as it may, placing all of one's focus on someone else's weight loss suggests fat-phobic tendencies, not support or celebration.
It's also worth noting that the artist is not actively discussing her weight loss journey. Her emphasis continues to be on her art and others' art across all of her social media channels.
Some fans responded in kind on her post.
They defended her new look, her health and happiness, and supported her artistic achievements above all else.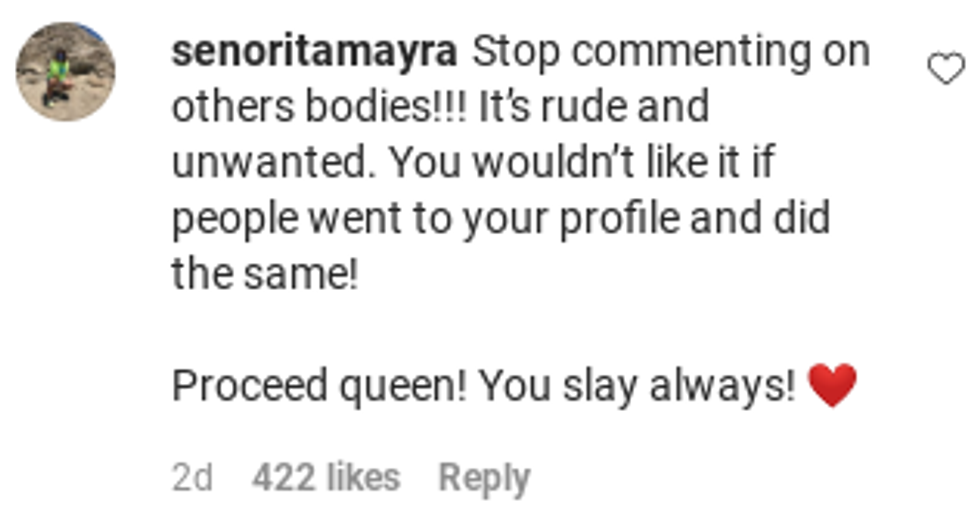 @adele/Instagram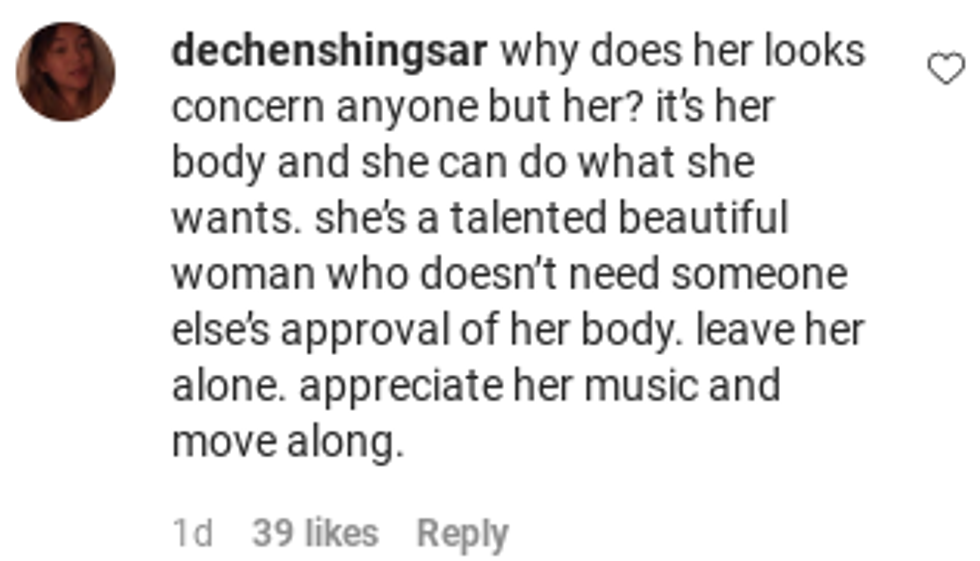 @adele/Instagram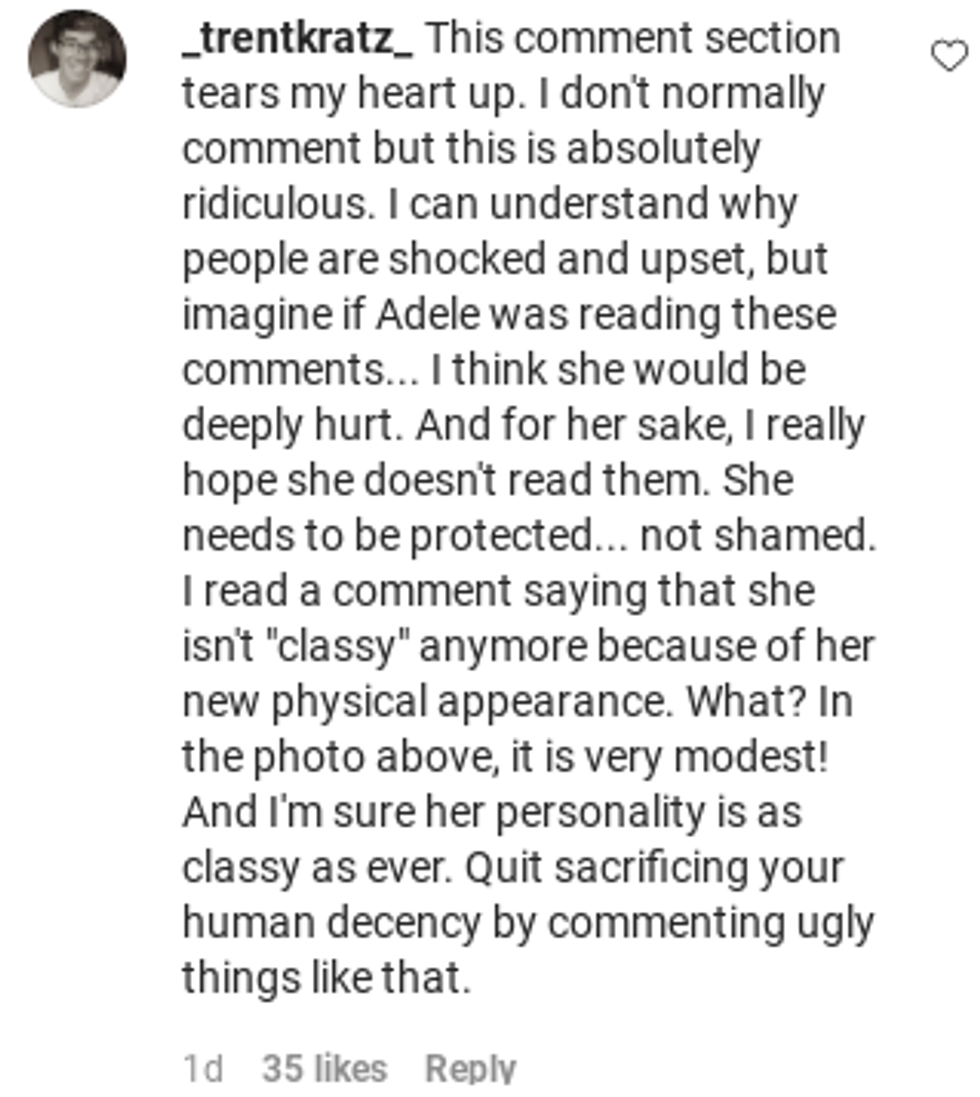 @adele/Instagram
Some also indicated that their whole goal as a fan is to see Adele happy, whatever that means for her.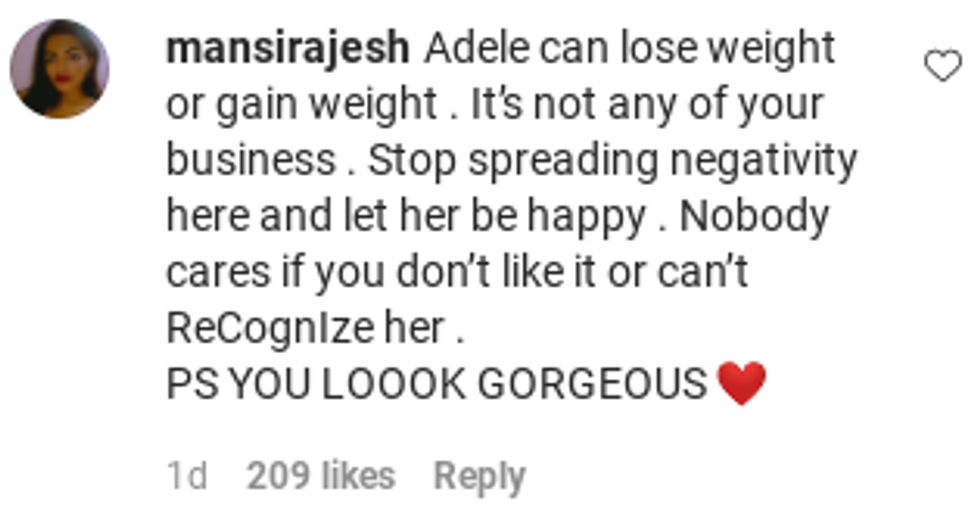 @adele/Instagram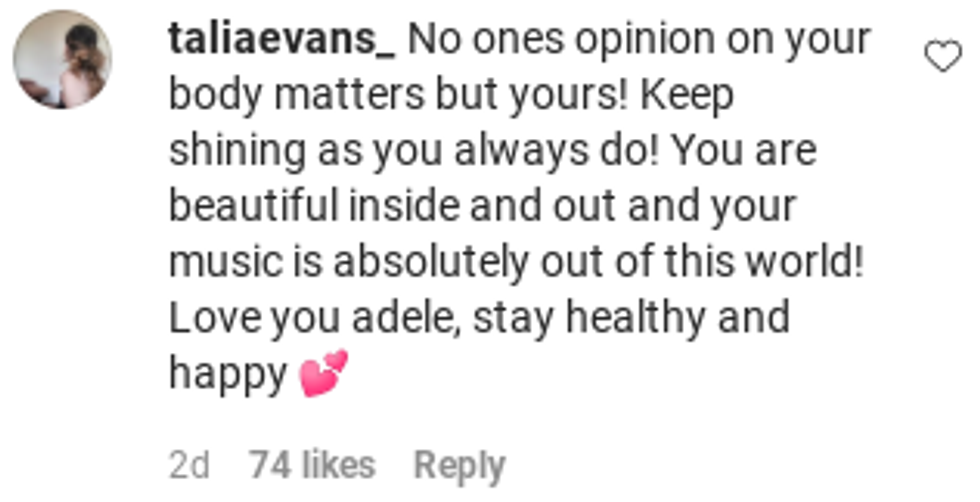 @adele/Instagram
Not to mention their love for Adele's love for Beyoncé.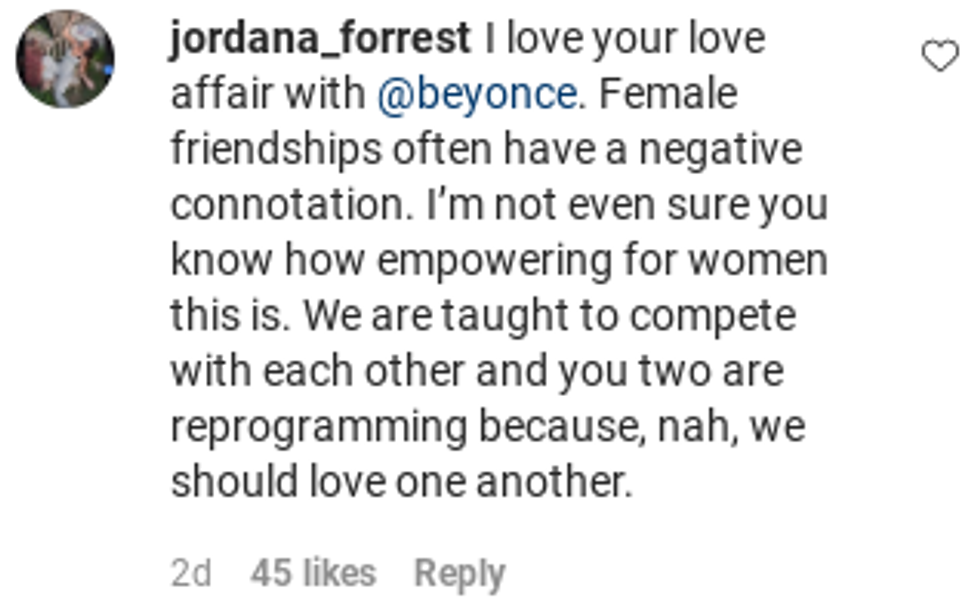 @adele/Instagram
Though some fans obviously came to the party with the wrong priorities in mind, it's still heartening to see other fans come to the artist's defense, especially when her whole goal was to celebrate a female, Black artist in the first place.