adele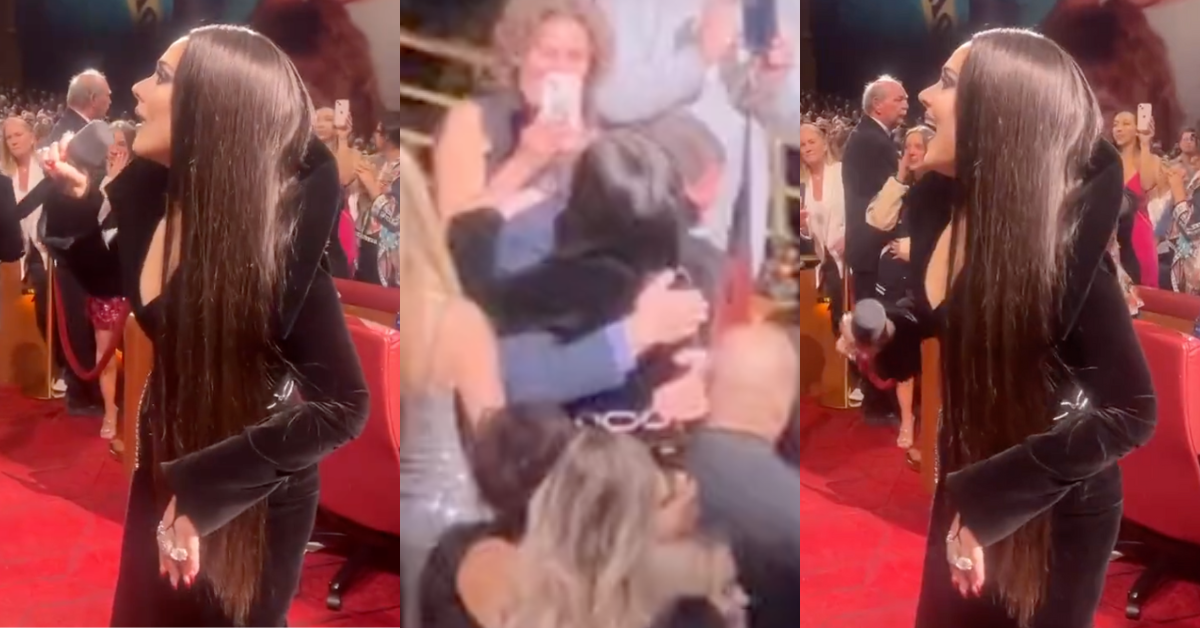 @ViralThingz/Twitter
A video of Adele getting emotional during a performance of "When We Were Young" during a Las Vegas residency concert has gone viral.
The Grammy-winner has had several viral moments after being brought to tears during one of her concerts, but this one was a little more personal for the singer.
Adele, who was dressed as Morticia Addams for the Halloween weekend, was walking around (as she does) singing "When We Were Young," when she halted her performance.
She simply said:
"Shut up."
The singer made her way down an aisle and ran to embrace a man.
Tearfully, she revealed it was the doctor who delivered her baby Angelo in 2012.
"Oh my God Colin! This is my doctor that gave birth to my baby, I haven't seen you for years."
She attempted to continue on with the song but was too emotional, so she sought help from the crowd.
"Will you sing it for me? That man delivered my baby."
The audience happily obliged.
You can watch the clip, below.
Viewers of the clip admitted they, too, were overcome with emotion.
Others said Adele noticed the doctor because she truly engages with every member of the audience.
This is too wholesome. ❤️
Adele's Las Vegas residency at The Colosseum at Caesar's Palace is set to run through March 2023.
Keep reading...Show less