Democratic activists in Virginia are hopeful that the black voter turnout will increase in the wake of Charlottesville early this summer.
---
Virginia turning blue hinges on the minority vote, and the prospect seems to be heading in that direction.
Concern for a decrease in black votes in the post-Obama era was a growing concern for Democrats in Virginia, where black voters make up one-fifth of the state's electorate.
The devastation of the white nationals rally that claimed the life of peaceful protestor Heather Heyer in Charlottesville changed all that, as Left-wing activists going door-to-door to encourage voters witnessed a sudden spike in political engagement from African-Americans.
Democratic pollsters for the gubernatorial race are hoping for current Virginia Lieutenant Gov. Ralph Northam to secure the victory over former National Committee head Republican Ed Gillespie. But for Northam to win, the same contingent of black voters that pushed for Democrat Terry McAuliffe in 2013 has to show up to the polls on November 7th.
"]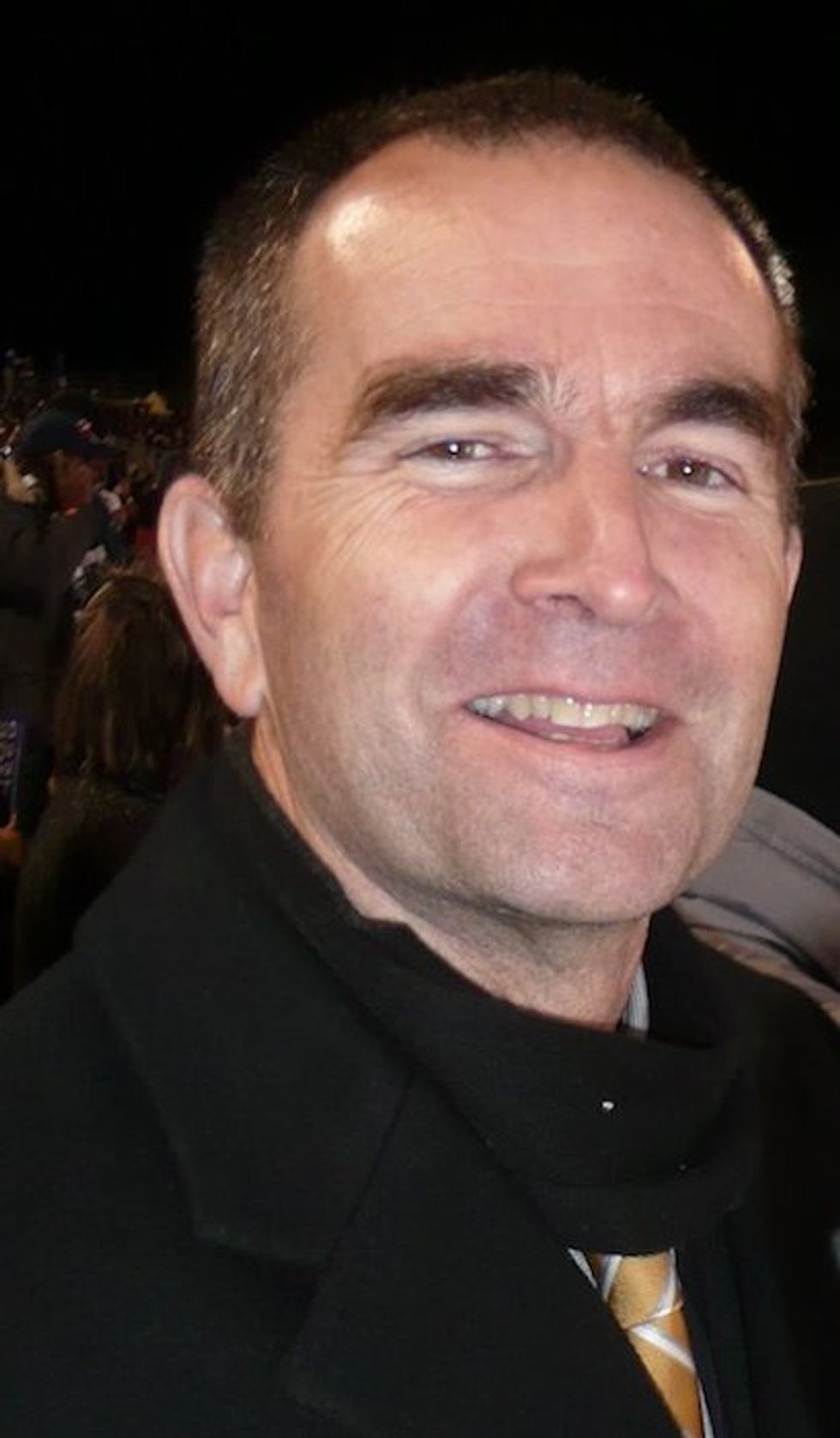 Racial injustice groups are encouraging minority voters to make sure their voices get heard.
"People are scared and people are angry," said Adrianne Shropshire, the executive director of BlackPAC - a group that mobilizes African American voters. Fifty-four percent of black voters were afraid because they felt minorities were under attack, while seventy-three percent agreed with the statement that voting would send "a resounding message to Trump."
@armandodkos Tied race.... black voters gotta save Virginia. That's where we are.

— Rico 81💯✊🏾✊🏾 (@Rico 81💯✊🏾✊🏾) 1509804130.0
BlackPAC started a $1.1 million campaign to engage black people to vote for Northam, and the group also teamed up with New Virginia Majority, the NAACP, and the Virginia Black Leadership Organizing Collaborative to influence those who are less likely to cast their ballot.
A reversal of voter turnout is not an option. "If we see a reversion of minority voting patterns back to pre-Obama days, that is a real problem for Democrats," expressed Cornell Belcher, a former pollster for the Democratic National Committee.
But political interest spiked during the Democratic primary with Northam winning in heavily black-populated regions in June. And campaigns framing the vote as a way to end racism is proving to be a huge incentive.
@Dugfromjamul @washingtonpost All black people want is the ability to exist. My existence shouldn't be the yard st… https://t.co/7L3CtZrcO0

— Vianesa Vargas (@Vianesa Vargas) 1509587838.0
Gillespie's campaign advertisements center around protecting Confederate statues, and his accusing of Northam for his attempts to "erase history" is bolstering the minority to ensure that Gillespie won't win.
Here's an example of one of Gillespie's ads.
Black Va voters. This is what we're up against. There is too much at stake. #voteblue #northam #virginia… https://t.co/Ag4i04KyVn

— Demetria P (@Demetria P) 1509826979.0
"And so, my opinion? When somebody says they're for keeping a Confederate monument in the middle of downtown, to me, that says 'you are subhuman, you don't have any right to do anything except serve others,'" said the DNC vice chair, Keith Ellison. "When Trump makes false equivalencies about neo-Nazis and the KKK and when Gillespie stands up for the monuments, we all know what that means."
On Halloween night, a BlackPAC canvasser went door-to-door in the predominantly black Norfolk neighborhood. According to Politico, "Voters mentioned crime, support for public housing, voting rights and the unfair criminal justice system as reasons they would be voting this year."
The canvassing effort reached over 4,000 people, with 90% signing pledge cards to vote.
@washingtonpost Please show up. Please! https://t.co/i7X3N8deLL

— LarrySchuler (@LarrySchuler) 1509584790.0
@washingtonpost @BrendaGremli Come on my fellow brothers and sisters. Get out and vote. We now have rights. Exercis… https://t.co/PaNzfpkHn3

— Ahren Drew (@Ahren Drew) 1509588911.0
@washingtonpost While this clown still in power I will not vote republican and I was a consistent GOP voter, I'm tired of his nonsense

— Gregorio Perez (@Gregorio Perez) 1509584222.0
Please SHARE this with your friends and family.
H/T - politico, motherjones