College conservatives at the University of Kentucky have drawn both controversy and bewilderment by promoting right-wing commentator Matt Walsh, who authored an anti-trans children's book, as an "LGBTQIA+ author" in an invitation for a screening of his film, What Is a Woman?
The event description, adorned with rainbow flags and exclamation points, claims that Walsh is part of the LGBTQIA+ community, despite his history of transphobic comments:
"FREE event on October 17th! You won't want to miss out on this! Come hear from pro-woman, LGBTQIA+ author and independent filmmaker, Matt Walsh, and ask him your questions! Link in the bio!"
Walsh's film and book have sparked considerable outrage in the LGBTQ+ community, with critics arguing that such works perpetuate harmful stereotypes and discrimination against transgender individuals.

This invitation from the University of Kentucky chapter of the Young America's Foundation, a group dedicated to promoting conservative values on college campuses, has added fuel to the fire.
The ads for the event can be seen below.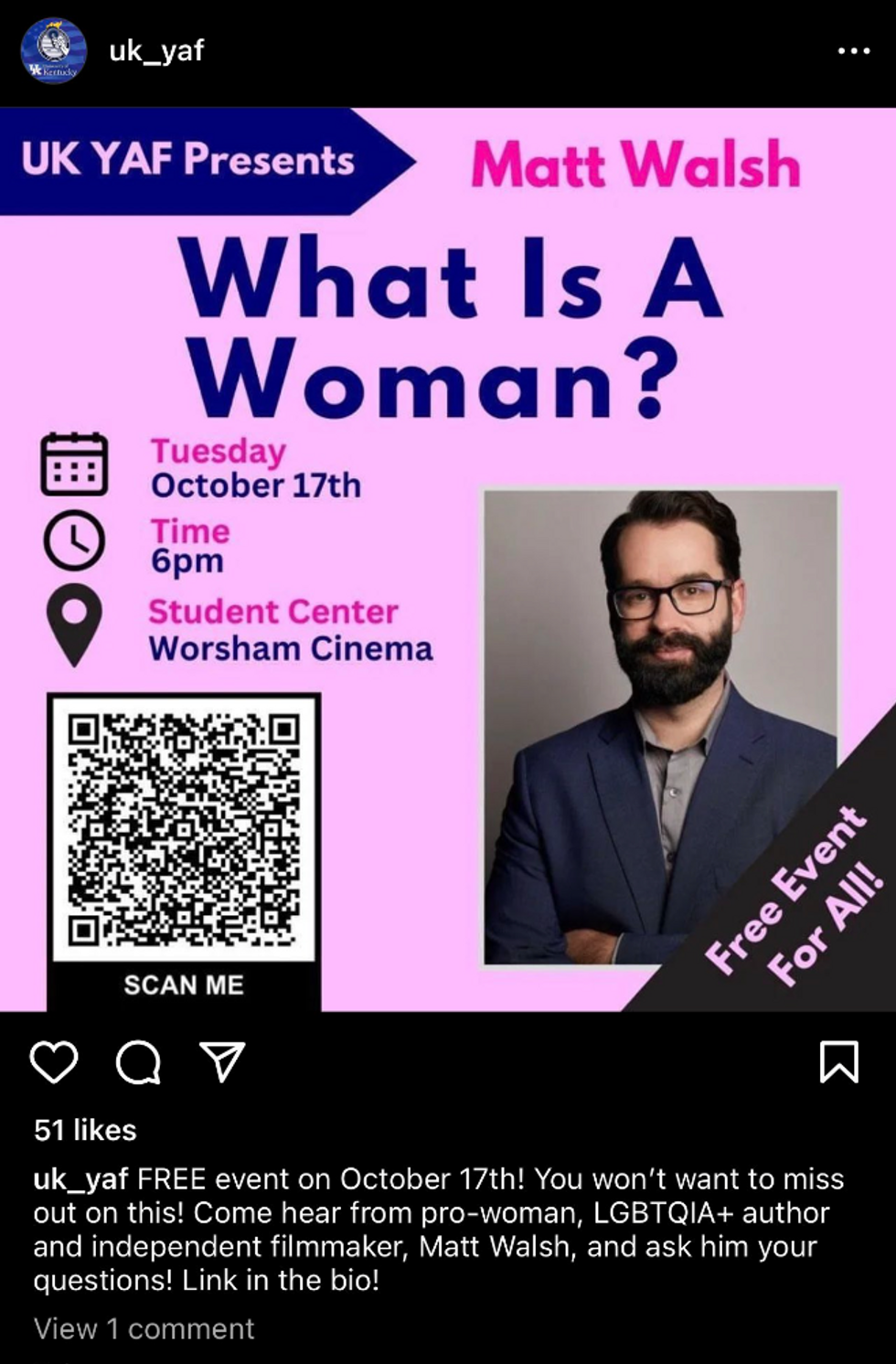 @uk_yaf/Instagram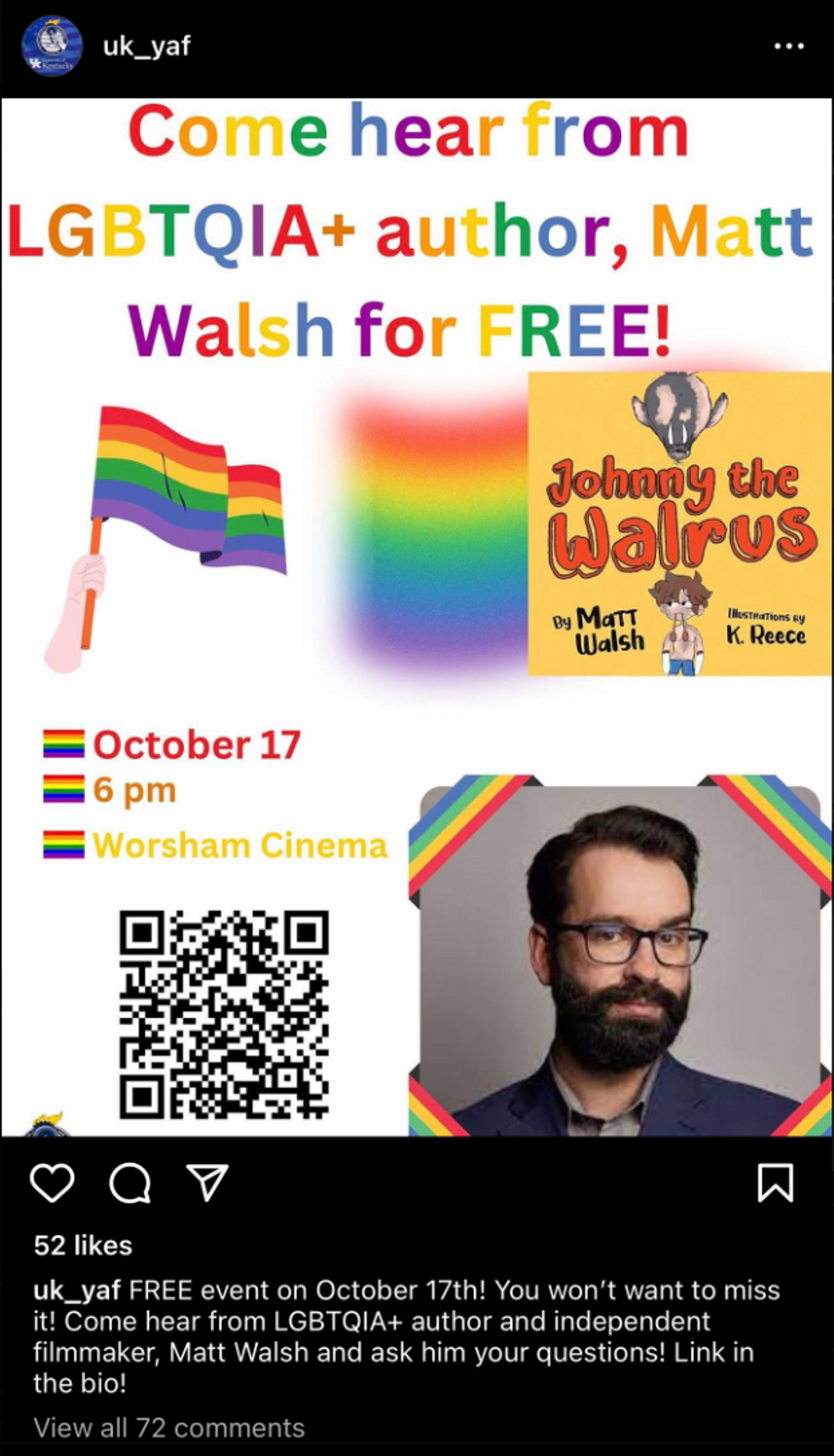 @uk_yaf/Instagram
Walsh is a self-described "theocratic fascist" who has made multiple headlines for his anti-LGBTQ+ remarks.

When not calling for entertainers to be imprisoned for inviting drag performers on stage, he has continued to court controversy for his virulent and bigoted attacks against the transgender community.
For instance, during an appearance last year on comedian and commentator Joe Rogan's podcast, he made the erroneous claim that "millions" of young children are on hormone blockers even though a Reuters article notes that only 4,780 children have been placed on puberty blockers within the last five years.
At the time, Walsh declared that drug companies and healthcare providers have benefited financially by prescribing hormone blockers, which help delay unwanted physical changes that don't match someone's gender identity.
He insisted that in prescribing these medications, these companies are "also admitting that they have horribly disfigured and abused thousands, maybe millions of kids."
Walsh has also attacked prominent LGBTQ+ figures, including Transportation Secretary Pete Buttigieg and his husband, the author and activist Chasten Buttigieg. Last year, he accused Chasten of teaching children to prioritize the Pride flag over the American flag after Buttigieg bonded with LGBTQ+ youth during an event held ahead of Pride Month.
Many were outraged by the event and its deceptive advertising tactics.
The University of Kentucky has distanced itself from the event, stating that it's organized by students and does not represent the institution's views.

The school said its "work to uphold free speech rights and our commitment to fostering belonging depend upon each other," adding that these constitute "core values, essential to who we are as a community."