The clothing brand Universal Standard has announced it will be launching a new line called Foundation. The line will include clothing in sizes 00 to 40.
---
People are cheering for Universal Standard's effort to make fashion more inclusive. The company already includesd sizes from 6-32 but now they are taking it further on both sides of the size spectrum. The line has not rolled out yet, but there is already a wait list.
Customers and Instagram followers couldn't be happier with the decision.

Instagram

Instagram

Instagram

Instagram

Instagram
The praise kept rolling in.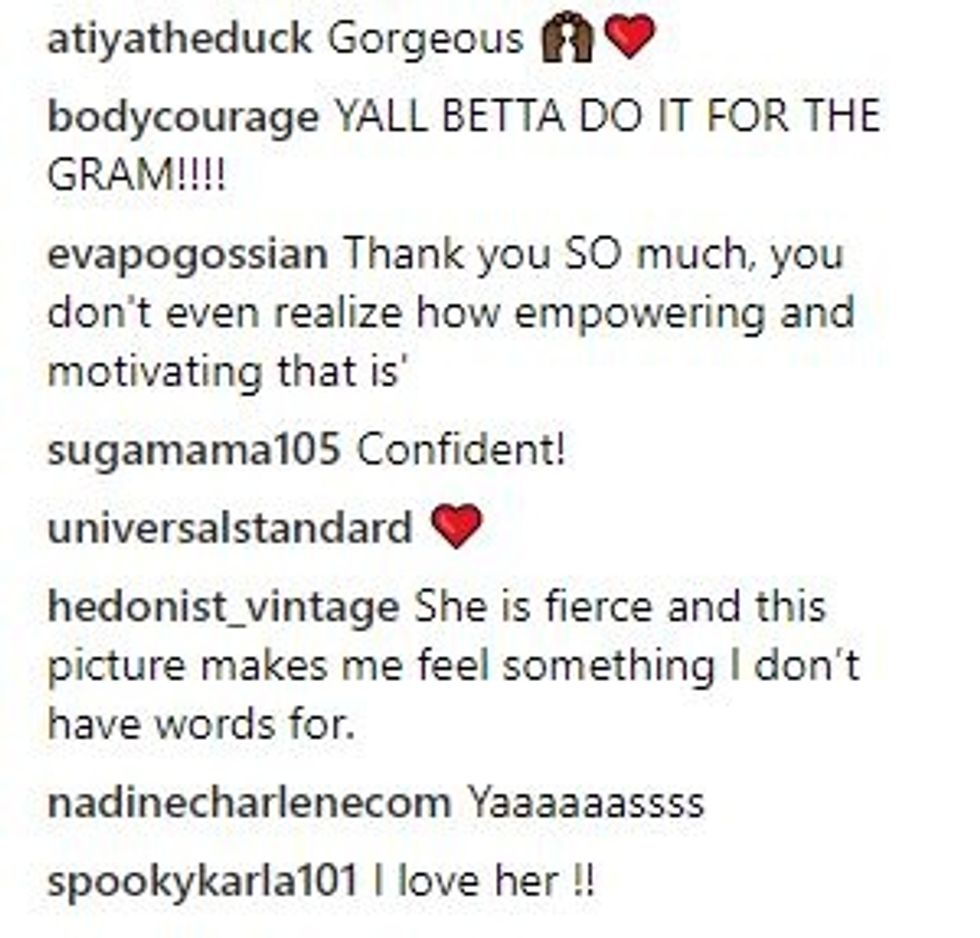 Instagram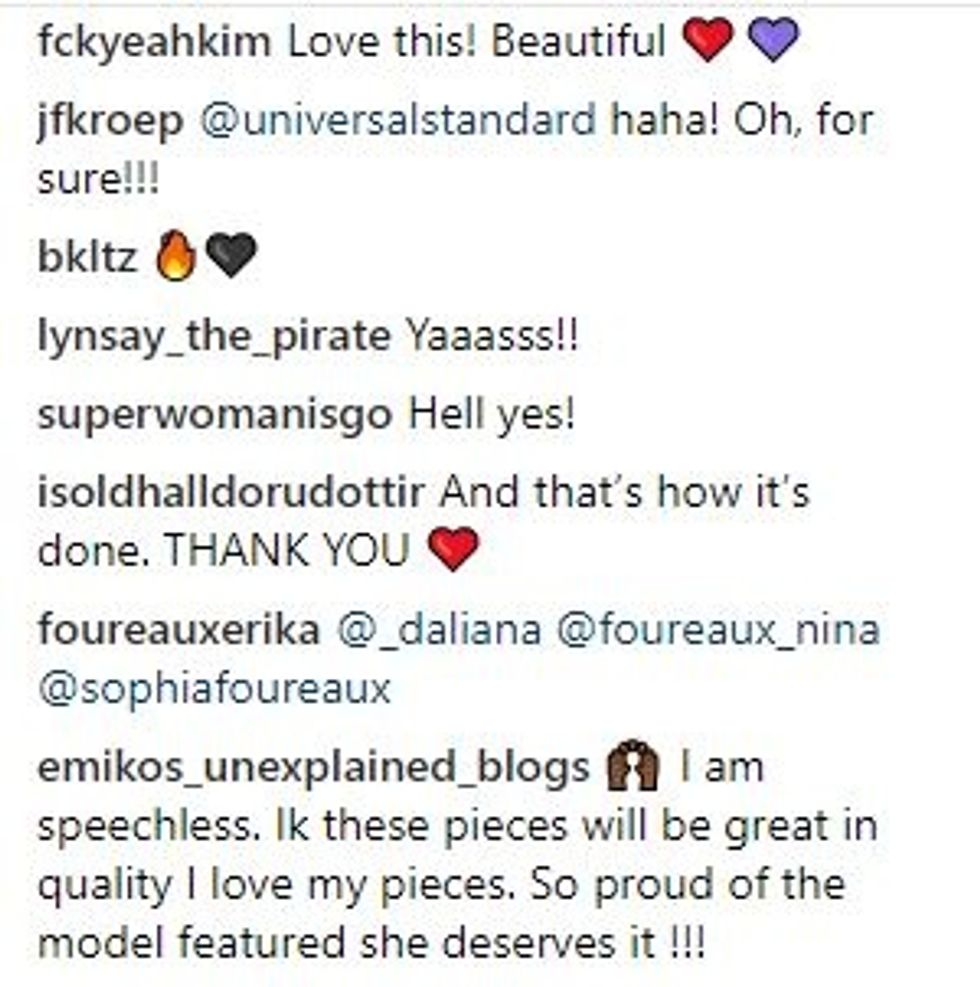 Instagram
Unfortunately, it was a different story on Twitter, where some nasty comments flourished.
@HuffPost Wtf is it with adding "fashion industry" and "beauty standards", and "body positive" to being mortally ob… https://t.co/stX5ksFjoa

— oƚii⅃ oƚꙅimmɘꙅɒV (@oƚii⅃ oƚꙅimmɘꙅɒV)1539297842.0
@HuffPost It's 2018. It's time we stop promoting obesity. 🙂

— wE wAnT bOsToN (@wE wAnT bOsToN)1539297721.0
@HuffPost I wrote and deleted 3 different replies to this article, before realizing I had nothing pleasant to say.

— Simon Wilde 🇳🇿 (@Simon Wilde 🇳🇿)1539300745.0
@HuffPost "Of all the models I shot with that day, I was the biggest" - I think that goes without saying

— Scot (@Scot)1539302853.0
@HuffPost 🤔can i be honest??

— Chris Donaldson (@Chris Donaldson)1539297409.0
@HuffPost Sorry but thats discussing We should not promote people to be unhealthy Difference from being a plus size and obese

— Dan Manso (@Dan Manso)1539299216.0
Luckily, there were some folks willing to step up and fire back.
@HuffPost Everyone saying this isn't healthy, so glad that you all have your doctorates & know the specifics about… https://t.co/4cTQPf2hqD

— Nola Bean (@Nola Bean)1539298161.0
@HuffPost I'm glad she is doing her and not hiding.

— Alisha Collier (@Alisha Collier)1539353871.0
@HuffPost Also, good for her. 👏🏼👏🏼👏🏼

— Nola Bean (@Nola Bean)1539298193.0
@universalstand 😍😍😍 I'm so excited!!!

— Big Red (@Big Red)1539124622.0
We're excited too. Kudos to Universal Standard!
H/T: Buzzfeed, Teen Vogue, Cosmopolitan