*The following article contains discussion of suicide/self-harm.
Ulta Beauty apologized after receiving massive backlash for sending out a newsletter to subscribers with the subject line that read, "Come hang with Kate Spade," as part of their marketing push for their new Kate Spade "Sparkle" perfume.
In 2018, Spade–who was the founder and co-owner of the designer brand Kate Spade New York–tragically hung herself.
She was 55.
Twitter user Tracy Vinton was appalled by the ad and asked if it was "some kind of sick joke."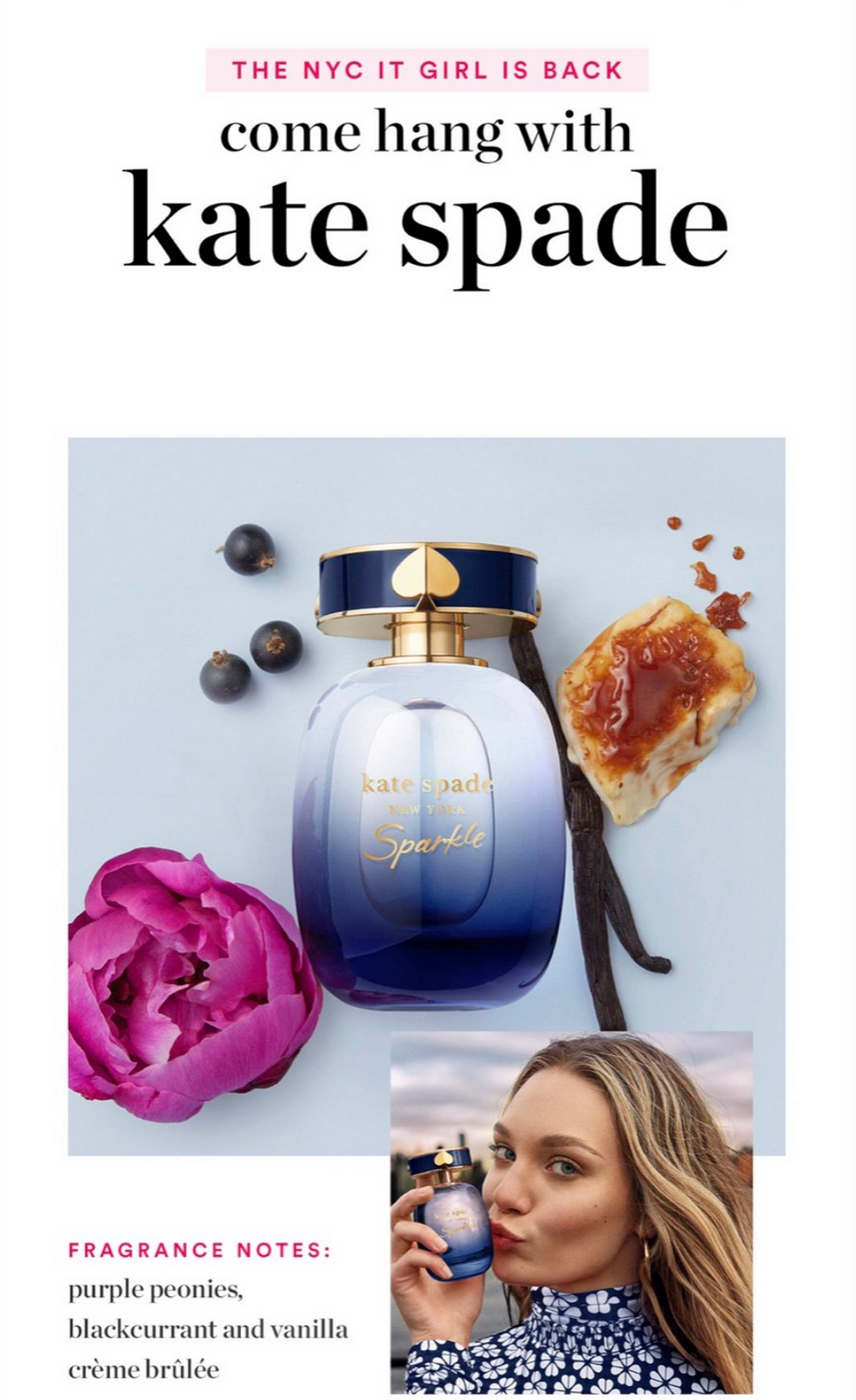 @tracy_vinton/Twitter
More outraged fans couldn't believe how the tone-deaf ad slipped under the radar.

They subsequently slammed the American chain of beauty stores on social media.

@esteelaundry/Instagram

@esteelaundry/Instagram

@esteelaundry/Instagram
Ulta Beauty's regrettable gaffe could not have come at a worse time as May kicked off Mental Health Awareness month.
Twitter was flooded with complaints after users saw the ad circulating online.
Some gave Ulta Beauty the benefit of the doubt but remained mortified over their questionable vetting process.

The beauty company mitigated the backlash with a statement of apology, calling the tagline for the ad an "unintentional error."
A representative for the brand told New York Post:
"Ulta Beauty recently sent an email featuring Kate Spade New York fragrance with an insensitive subject line and for this, we sincerely apologize."
They added:
"Mental health is a very serious, important issue in this country, and not something we would ever take lightly."
"We apologize to the Spade family, our Kate Spade New York brand partners and to our guests."
"Thank you for understanding as we strive to do better."
The late designer founded the brand with her husband, Andy Spade, and they invested their own money to launch their line of eye-catching handbags and other accessories.
High-end department stores like Barneys and Saks eventually started carrying their brand after the couple hustled at trade shows for years without the help of celebrities–which is frequent practice for many budding fashion lines.

At the time of Spade's death, her husband said of his late wife, "there were personal demons she was battling."
He continued:
"Kate suffered from depression and anxiety for many years."
"She was actively seeking help and working closely with her doctors to treat her disease, one that takes far too many lives."
If you or someone you know is struggling, you can contact the National Suicide Prevention Lifeline at 1-800-273-TALK (8255).
To find help outside the United States, the International Association for Suicide Prevention has resources available at https://www.iasp.info/resources/Crisis_Centres/