With high school seniors graduating and former President Barack Obama issuing a commencement speech shared by every major network, the internet is in the perfect mood to laugh over a resurfaced clip of President Donald Trump giving a commencement speech of his own in 2004.
---
In his speech, the President said some pretty ironic things concerning walls.
The clip was shared on Twitter by The Daily Show and quickly spread.
Trump's advice to graduating seniors?
Ignore walls.
Do anything you can to get past them.
Trump's advice was especially apt considering his future obsession with walls.
For what it's worth, the President did follow his own advice.
A few people noted, however, that the speech contained a couple less than salient points.
Even this speech, one of Trump's more lucid addresses, seemed a bit too rambling for many.
Trump still knows the best words.
Perhaps it's time President Trump issued a new speech more in line with his current philosophies.
These socks are available here.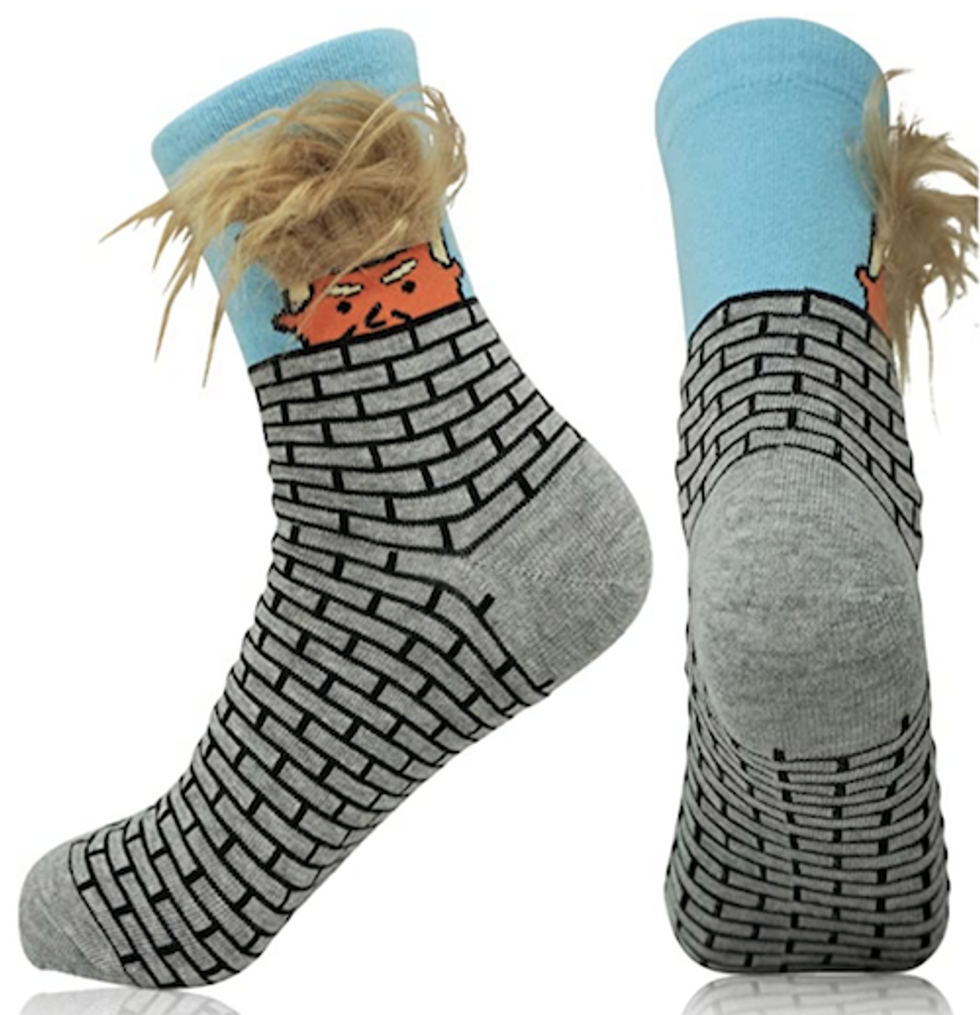 Amazon