Former US President Donald Trump put his foot in his mouth yet again with a Father's Day message in which he wished all of the "losers of the world" a happy Father's Day.
Rather than simply offering well wishes to all the world's fathers, Trump felt the need to get a jab in toward his critics as well.
Trump's public message—part of a request for donations—read:
"Happy Father's Day to all, including the Radical Left, RINOs, and other Losers of the world."
"Hopefully, eventually, everyone will come together!"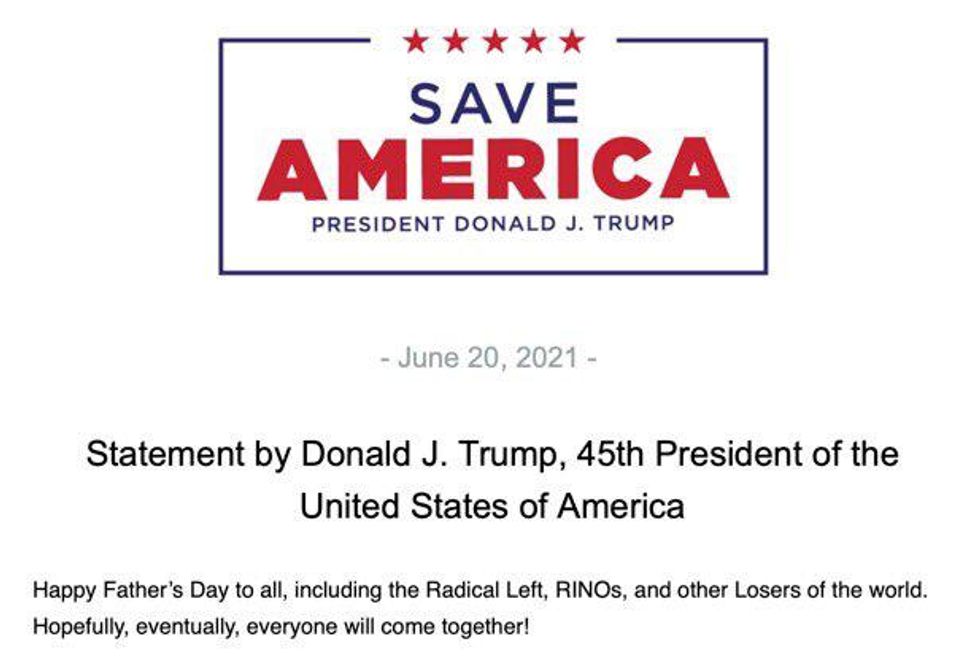 @RobertGehrke/Twitter
Folks on social media received the message with all the good will Trump put into it.

They did, however, take full advantage of the opportunity to publicly roast Trump.
Not everyone decided to use Father's Day for to rant about their detractors, as some pointed out in the comments.
President Joe Biden chose to share a very different message.
Who knows what inspiring message Trump will choose to share for July 4.
We'll all find out soon.