Tempers on both sides of the political aisle were flaring following President Donald Trump's State of the Union address Tuesday night. And the anger got the best of conservative commentator Tomi Lahren, who fired off a few inappropriate videos on Instagram regarding the Democrat response by Massachusetts Representative Joseph Kennedy III.
---
"If you haven't yet had the displeasure of watching that little limp d*ck's response to President Trump's State of the Union, I suggest you take some Pepto-Bismol or some Midol, or whatever you need to do to get through it," Lahren advised, "because it was pathetic and it was embarrassing."
While Lahren later deleted the post from Instagram, it didn't stop Independent Journal Review editor Josh Billinson from sharing it Twitter:
Another video, filmed during Kennedy's speech, in which she calls him out for being a "ginger," was also shared by Yashar Ali of New York Magazine and The Huffington Post:
Naturally, people were livid about Lahren's comments:
Lahren issued an apology via her official Twitter account shortly after the uproar subsided, saying that the comments were "inappropriate" and that she simply "got too upset":
And while she deleted the "limp d*ck" video, she strangely didn't seem to find the other video to be inappropriate, as Ali noted:
And then there was this gem: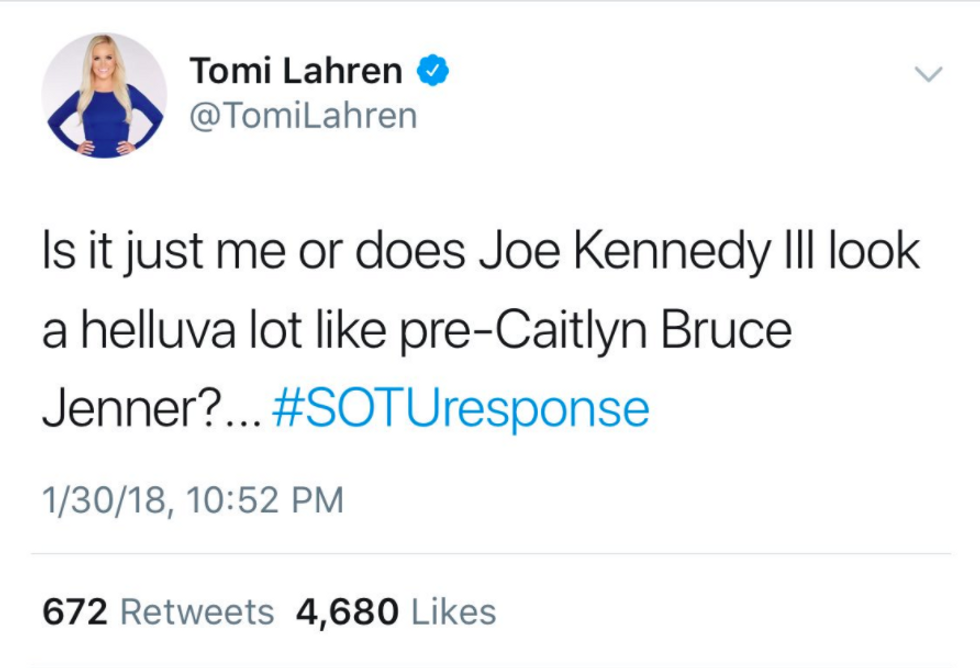 Twitter: @TomiLahren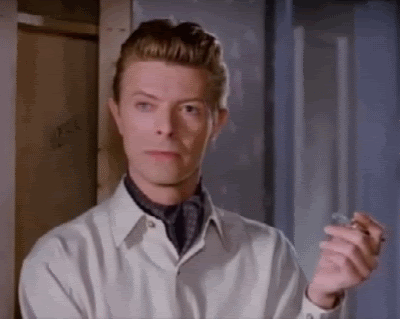 Excuse me?
Ali also called out Lahren for calling her Instagram account "personal":

It's unclear whether the decision to apologize was Lahren's or Fox News', but it wouldn't be surprising if it was the latter's. It wouldn't be the first time a Fox News personality has had to issue a public statement over misleading or insensitive remarks, and it certainly won't be the last.

As for Lahren, she'll most likely continue to do what she does best: piss off liberals.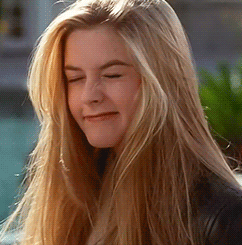 Good question.
H/T: Huffington Post, Raw Story