With so much of social media being video-based nowadays, it's only a matter of time before someone's post captures an actual alien, or Bigfoot, or Yeti, or something.
Especially since ghosts are now apparently accounted for on TikTok.
A woman's TikTok video is going viral after a mysterious figure moved down the stairs in the background while she was home alone.
The video has got people all over the internet feeling deeply, deeply creeped out.
The TikTok comes from Chloe Hartley, who goes by @chlohartx on the platform. In the video, she can be seen dancing her heart out to a mash-up of Britney Spear's "Toxic" and the B-52s' "Love Shack." Pretty standard TikTok stuff.
As Chloe said in the onscreen caption, the video wasn't even intended for TikTok. As she explained:
"Had no intentions of ever posting this but look behind me on the stairs. I'M HOME ALONE."
Sure enough, if you keep your eyes poised on the stairs, something deeply creepy appears.
As Chloe rocked out to the song, some sort of figure seemed to run down the staircase behind her. Now, of course, we have no proof Chloe was home alone, and many commenters thought it looked like a dog with white paws going down the stairs. And Chloe does have dogs.
Except her dogs are brown and were locked out of the staircase by a gate the entire time.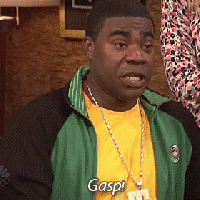 Giphy
When people still didn't believe her, Chloe posted a slow-motion version of the video—which was even creepier.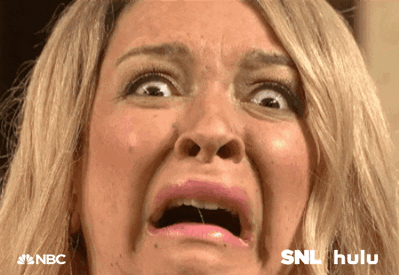 Giphy
That is potentially many things but it is NOT a dog.
So what gives? Sorry to say, Chloe has no answers.
As she told The Daily Dot:
"I genuinely have no idea what it is. It absolutely wasn't staged and I had no idea it would go viral, I have 3 small dogs who aren't [allowed] nor do they go upstairs."

And her fellow TikTokers were as creeped out as she was:


@victoriagracepend/TikTok

@chloe.2602/TikTok

@sophiamq8/TikTok

@x_hannahrose_x/TikTok

@ha.d.leigh/TikTok

@lauraclark955/TikTok

@gabesco/TikTok

@illesova_/TikTok

@fagdyke/TikTok

@satanmas/TikTok
Chloe also told The Daily Dot there are "always noises" and strange things happening in her house, but this was the first sighting she or her family have had.
Now that they're a TikTok star, perhaps the ghost will show up more often?