A TikToker is calling on Spirit Halloween to "do better" and stop appropriating Black hairstyles, among other culturally sensitive dress, as Halloween costumes.
TikToker @courtwashere posted a video to TikTok that's received nearly 65 thousand likes.
The text over the video said:
"Recording every time I see cultural appropriation at Spirit [Halloween]."
@courtwashere

do better#TargetHalloween#halloween#spirit#spirithalloween#foru#culturalappropriation#foryou#fypシ
The video shows several different forms of cultural appropriation.
First there's a wig shown on a White model wearing a tie dye shirt that reads "Reggae Dreads" in reference to the Jamaican dreadlocks often associated with Rastafarian Nazarite Vow.
There's also a section called "Dark Magic" that might be attempting to look like the Haitian practice of Vodou or Voodoo that made its way to New Orleans and other major cities in North America.
There's also a wig called "Brown Afro" and "Afro Mullet" both worn by a White person, and fur leg warmers styled after Alaskan Native clothing.
Spirit Halloween has been selling cultural appropriative costumes for quite some time.
Last time they were under heat for selling Indigenous North American costumes in 2018.

@yve5s/TikTok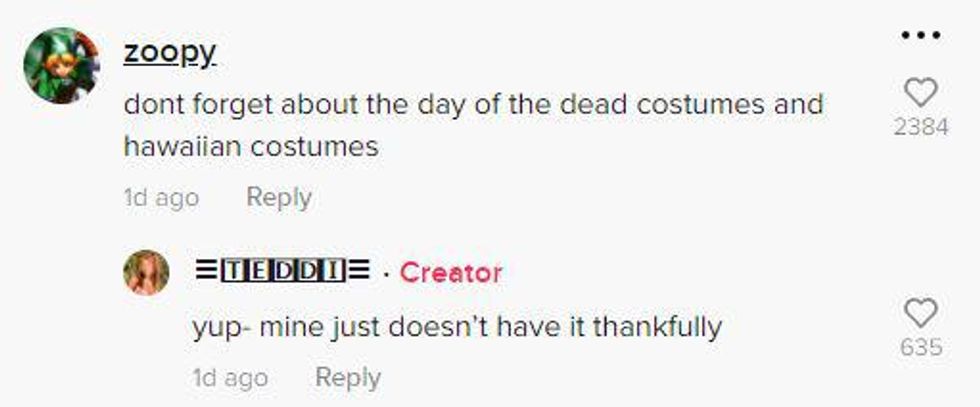 @zoopyishere/TikTok; @courtwashere/TikTok

@butterflybunnything/TikTok; @courtwashere/TikTok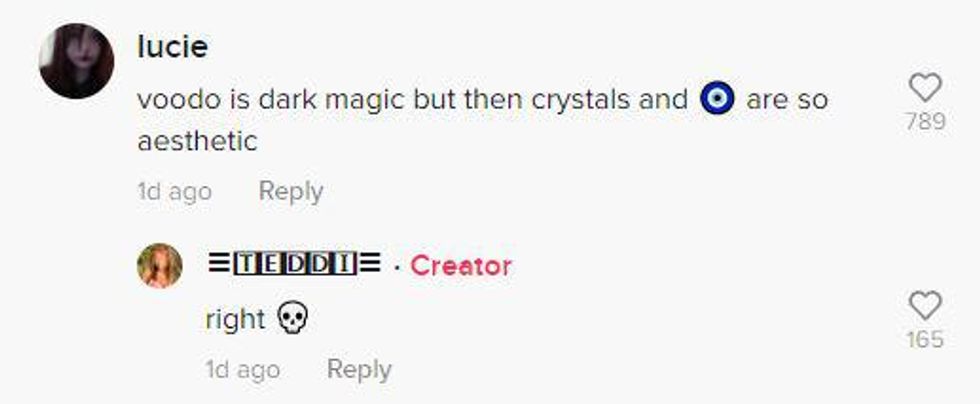 @crystalcastlesfanpage444/TikTok; @courtwashere/TikTok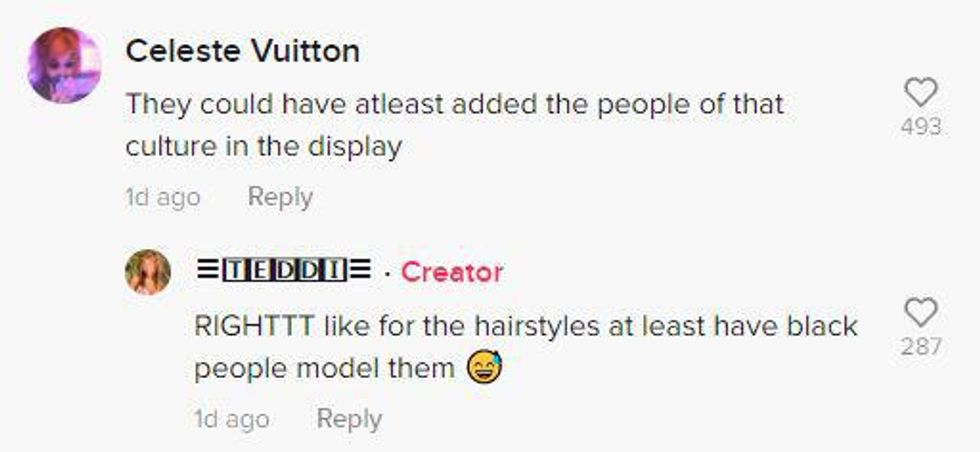 @celeste.duulce/TikTok; @courtwashere/TikTok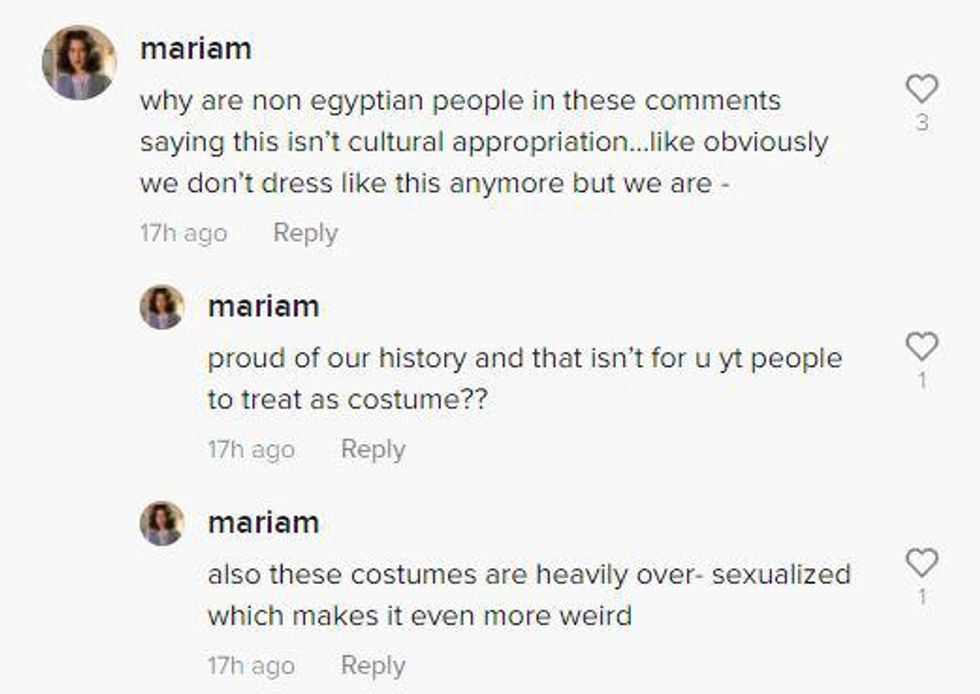 @mariamswrld/TikTok

@levihitmewithabus/TikTok
Someone tried to call out @courtwashere for having a slight, blond haired wig on but she came back with this response.
@courtwashere

Reply to @laurenroper18 lmao #MakeADogsDay#myfinALLYmoment#foru#culturalappropriation#blackgirl#blacktiktokcommunity#foryou#fypシ
If you're confused on what costumes are appropriating another group's culture and what costumes aren't, there's guidance available online.

JFGI.