Tag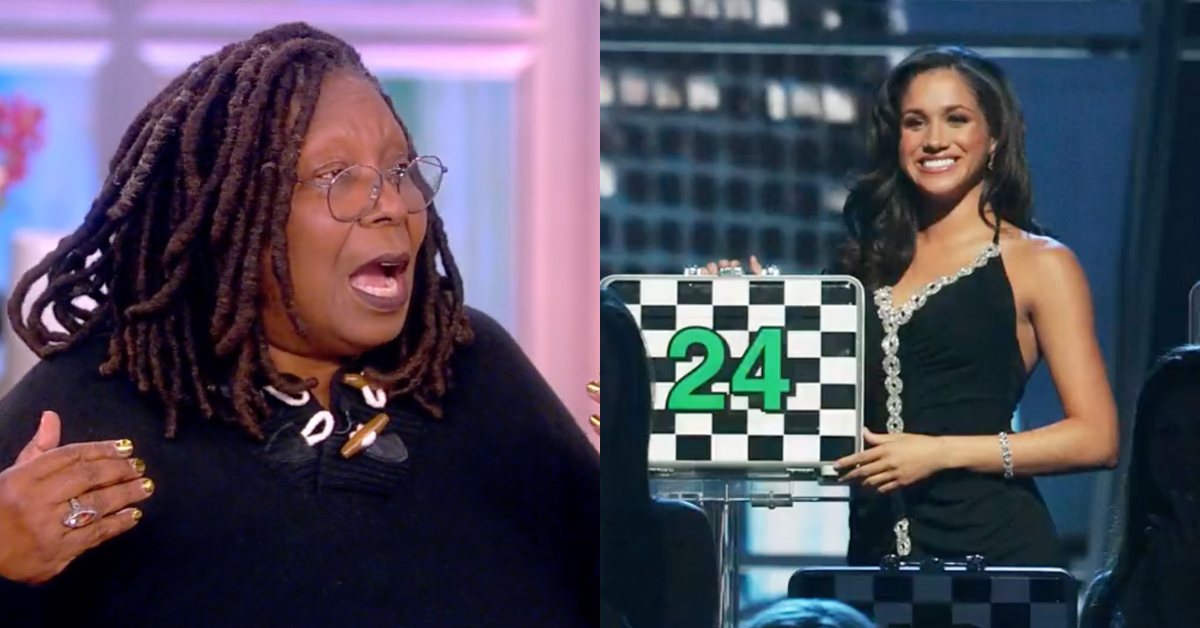 @TheView/Twitter; Deal or No Deal/NBC
In the latest episode of her podcast Archetypes, Meghan Markle sat down with Paris Hilton to break down labels such as 'bimbo' and 'dumb blonde.'

Markle recounted her experience feeling 'objectified' on the TV game show Deal or No Deal:
"There were times I was on set of Deal or No Deal and thinking back to my time working as an intern at the U.S. Embassy in Argentina in Buenos Aires and being in the motorcade with the security of treasury at the time and being valued specifically for my brain."
Markle then says of her game show gig:
"Here, I was being valued for something quite the opposite."
The topic was discussed on The View, and co-host Whoopi Goldberg had a few things to say.
"On that show, you basically have a suitcase and they wanted to know: 'Is this the deal you want, or is this not the deal you want?'"
"I don't know that the people who are sitting there are thinking about you like that. They're thinking, 'I want the money.'"
Goldberg made a reference to Vanna White and the way she makes her (similar role) interesting and relevant.
"The objectification might be coming from you and the way you feel about how these women were being portrayed, and that's what you have to change - because we're performers."
"When you're a performer, you take the gig."
Goldberg later added:
"That's TV, baby, but what did you think you were going to do? You know that's what the show was."
You can watch the segment below:
Goldberg, who is know for being outspoken and for occasionally rubbing people the wrong way, had many agree with her on this topic.
At the end of the discussion, Goldberg elaborated on her thought to get her point across:
"Just maybe you don't want to make the other women feel bad because maybe they're trying to make a living, too."