Tag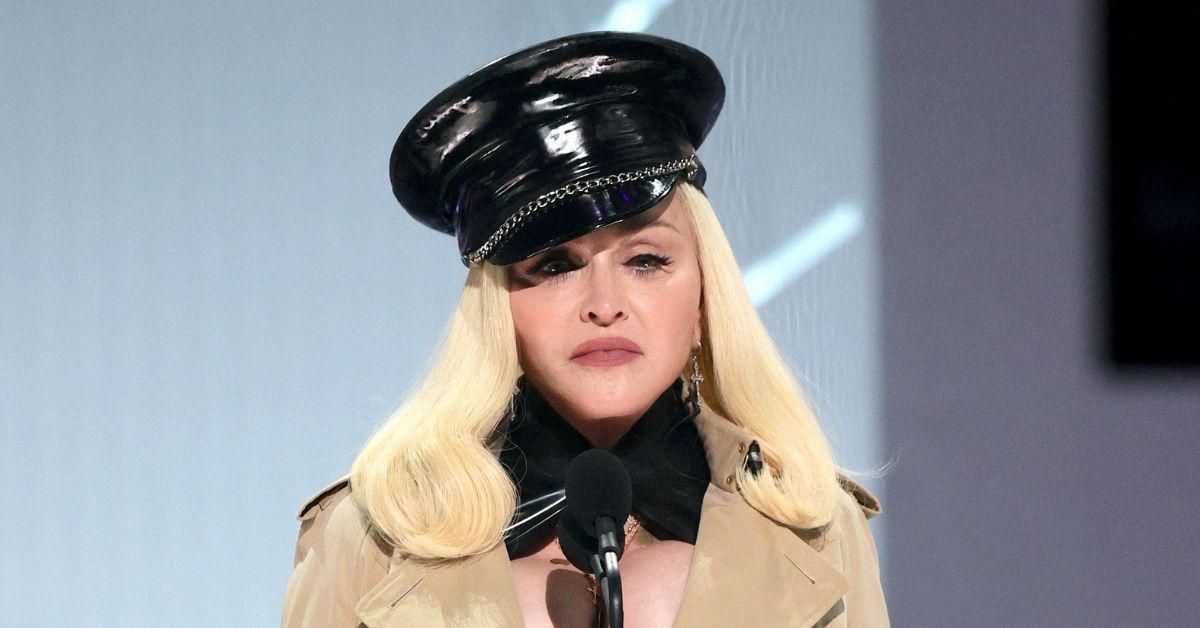 Theo Wargo/Getty Images for MTV/ViacomCBS
Queen of Pop Madonna has always known how to get people talking, and her most recent post on TikTok, which appeared yesterday just before the Grammy Awards, is no exception.
In the strange video, Madonna, a multi-Grammy Award winner herself, appears in a see-through top and wordlessly moves her face toward the camera before puckering her cosmetically enhanced lips and pretending to kiss the lens.

For seemingly all the wrong reasons, the clip instantly went viral.
See it below.

The video only lasts a brief 13 seconds, but that was more than enough to set tongues wagging online.
Many viewers found the video deeply unsettling, citing Madonna's super-enhanced lips and the blank look on her face, which the filter on the video and the lighting in the space took to the next level by giving her eyes a vacant, almost hazy appearance.
On TikTok, the video seemed to have the opposite impact of what the star likely intended. Negative comments flooded in from people who found the video "creepy," "scary" and "unsettling." Others lamented, "what has she done to herself?
And those were the milder comments. As usual with Madonna these days, the vast majority of reactions were downright unkind.
Many referred to her as if she were a monster haunting their nightmares, and there was of course copious mockery of her age as well.
And on Twitter, scores of people cited the video as evidence Madonna is suffering from an episode of mental illness--either with mockery or with misplaced concern.
In response, many fans took to social media to clap back at her critics, pointing out what they saw as unfair and ageist criticism of the star.

Here's hoping that in time we can learn to let people age however they feel like aging. As the saying goes, it's a privilege to grow old, after all.