Tag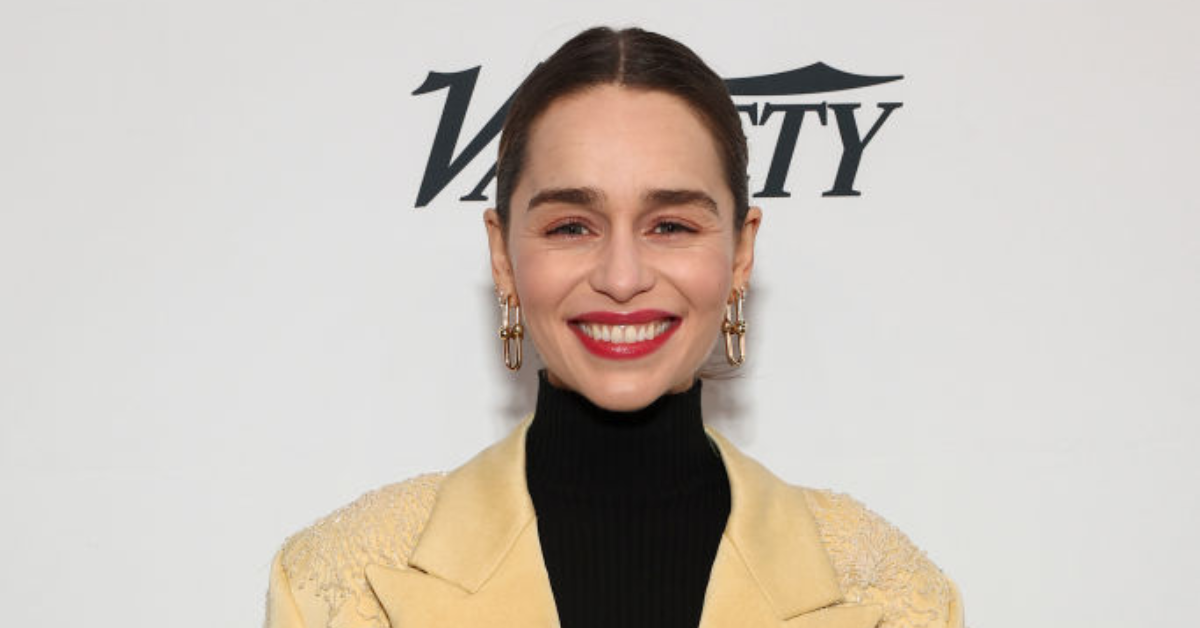 John Salangsang/Variety via Getty Images
Emilia Clarke was only 24 years old when she began portraying Daenerys Targaryen in HBO's Game of Thrones which premiered in 2011.
Yes, it's been 12 years. Any competent person should know Clarke is no longer 24.
In fact, by doing simple math one can conclude she is now 36 years old. That's right, friends, she aged with the rest of us.
Sadly, this is not acceptable for some. More specifically for gamer Jon Miller who sparked a debate with his cruel comments about Clarke's latest Instagram post.
Clarke posted a natural, unfiltered photo of herself with the caption:
"Mum got me a mug. I felt it was important to share this new found wisdom. Use it and reap the rewards 🤌💪🏻🥳❤️"
The mug had the phrase "You're doing f**king great," written on it.
Clarke added the hashtags #itstimetostartbackingyoselfpeople #mumsreallydoknowbest and #mycoldjustgotitsmedicine.
Most viewers of the post left kind words for the Mother of Dragons, some even expressing their gratitude for her real and unfiltered capture.
@emilia_clarke/Instagram

@emilia_clarke/Instagram
@emilia_clarke/Instagram
Unfortunately, there were also comments from those unfamiliar with the process of aging, and one of them took to Twitter to share his thoughts.
Gamer Jon Miller tweeted:
"Lmao wow Daenerys Targaryen didn't just hit the wall she flew into it full speed on a dragon 🐉"
While Miller's tweet was undoubtedly awful, it sparked a debate about the ongoing conversation of society's treatment of aging women.
Many—males included—shared their disgust.
After wrapping GoT, Clarke revealed she suffered two brain aneurysms during filming—one in 2011 and the second just two years later—and had to undergo life-saving surgery.
In March of 2019, Clarke wrote a piece for The New Yorker disclosing her story publicly for the first time, revealing:
"Just when all my childhood dreams seemed to have come true, I nearly lost my mind and then my life."
"I've never told this story publicly, but now it's time."
Of her survival and ability to complete filming, Clarke shared:
"There is something gratifying, and beyond lucky, about coming to the end of 'Thrones.' I'm so happy to be here to see the end of this story and the beginning of whatever comes next."
She also acknowledged:
"Please believe me: I know that I am hardly unique, hardly alone. Countless people have suffered far worse, and with nothing like the care I was so lucky to receive."
Later in 2019, Clarke launched her charity SameYou to work towards developing better recovery treatment for survivors such as herself.
She is beautiful inside and out.