Tag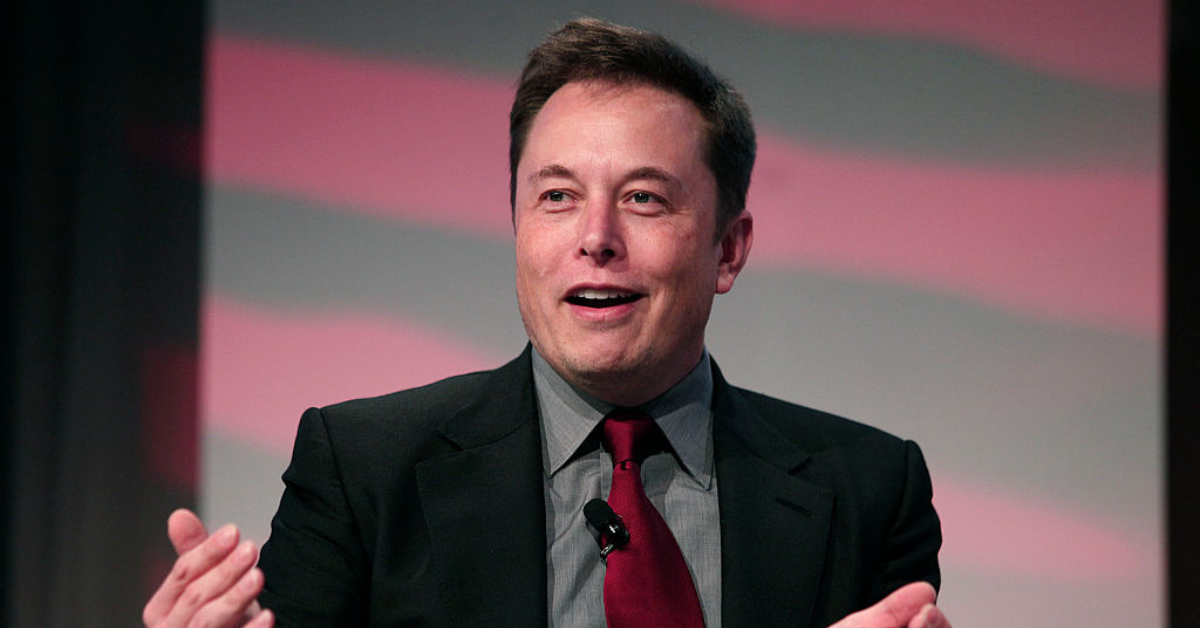 Bill Pugliano/Getty Images
Billionaire Elon Musk was swiftly fact-checked after he attributed a quote by late psychologist Carl Jung to Frank Herbert's science-fiction novel Dune.
Writing on Twitter, Musk posted the following quote, attributed to Dune:
"Fanaticism is always a function of repressed doubt."
You can see Musk's tweet below.

Twitter's new owner was the subject of a fact-check by his own website, which flagged Musk's tweet, pointed out that the quote was actually by Jung, and that Musk had gotten it slightly wrong, mistakenly writing "a function of" rather than "a sign of."

You can see the flagged tweet below.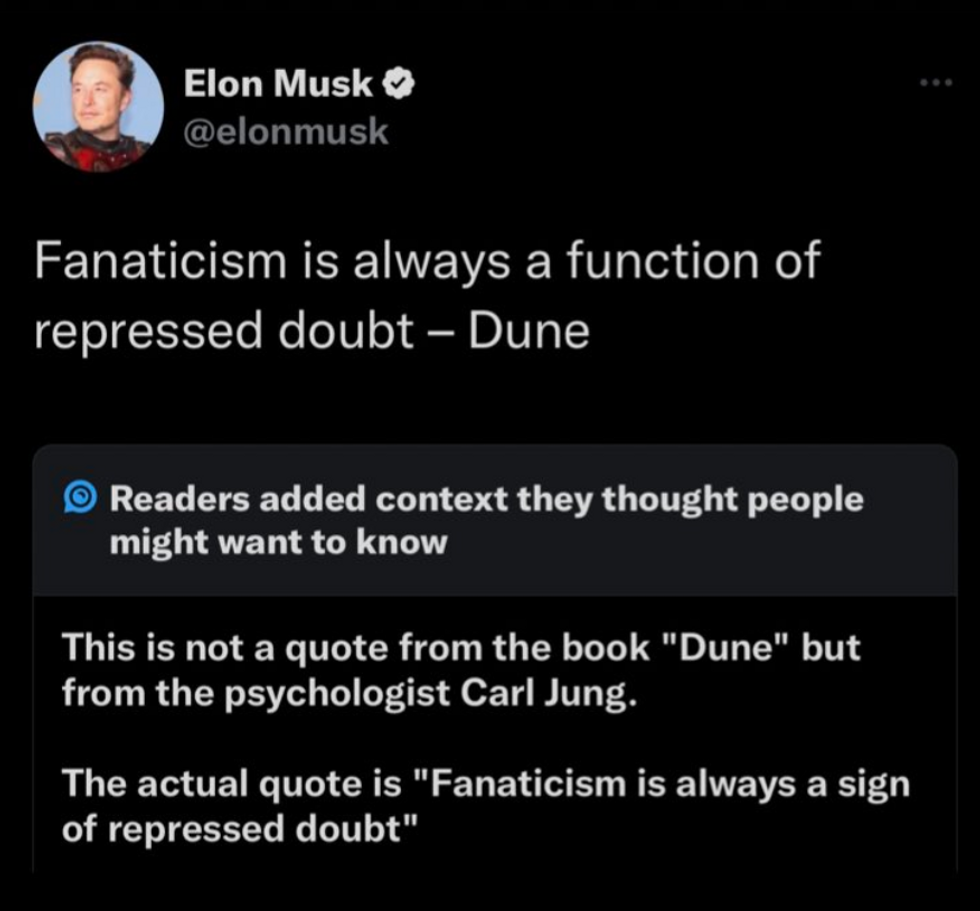 @elonmusk/Twitter
The news that Musk had been fact-checked by his own website exposed Musk to significant mockery online.
Twitter has had to contend with one crisis after another since Musk took ownership of the company, and much of that controversy has revolved around the $8 monthly cost of Musk's newly announced and recently delayed blue checkmark verification subscription, which effectively allows anyone to create a verified account and impersonate whoever they wish.

Musk has repeatedly insisted that Twitter needs to go private if it wants to become a platform for free speech, though he has already come under fire for silencing his critics and spreading misinformation.

Last month, Musk posted and ultimately deleted a conspiracy theory about the attack on House Speaker Nancy Pelosi's husband Paul Pelosi, who survived after being repeatedly struck with a hammer during a home invasion.
Shortly after the attack, former Secretary of State Hillary Clinton posted a Los Angeles Times article about it and denounced the Republican Party "and its mouthpieces [who] now regularly spread hate and deranged conspiracy theories."
As if to prove Clinton's point, Musk replied that there might be "a tiny possibility there might be more to this story than meets the eye," attaching a link to an article from the far-right Santa Monica Observer claiming that Pelosi was attacked by a lover he met at a bar in the middle of the night.
There is no truth to that allegation, and local authorities confirmed that Pelosi and his attacker did not know each other.