Tag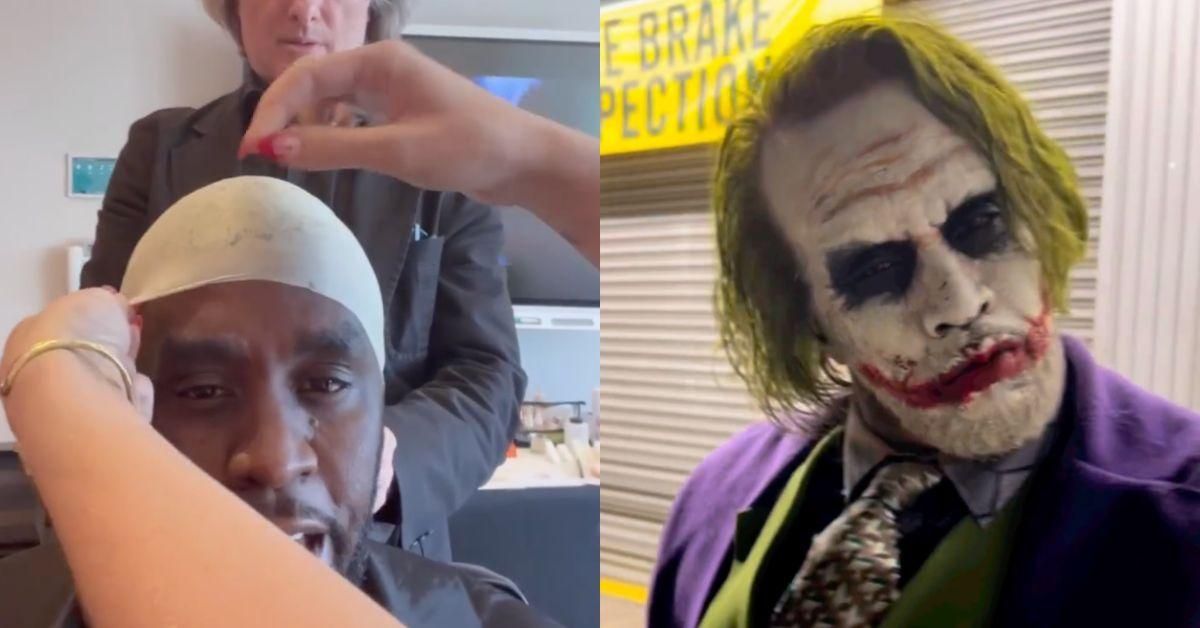 @diddy/Instagram
If you were out and about dressed to the nines for Halloween this weekend, you certainly weren't alone--lots of Hollywood stars got into the fun as well, including rapper and music mogul Diddy.
And his costume was so on point he left many people in disbelief.
Diddy went as late actor Heath Ledger's rendition of Joker in the 2008 Christopher Nolan film The Dark Knight, and the look, along with Diddy's impression of Ledger's take on the character, was so spot on some are calling for him to play the Joker in the future.
Diddy posted the look on his Instagram, where it is sure to be up there with the greatest celeb Halloween looks of all time.
See his post below.
Okay, all due respect to Ledger's Joker-playing successors like actors Jared Leto and Joaquin Phoenix, but it's time to hand over the mantle to Diddy, cuz this is uncanny!
From the lime-green wig and matching green-and-purple suit, to the unhinged make-up and utterly deranged speech and body language, Diddy all but disappeared into the character of the Clown Prince of Crime.
It kind of makes you wonder if the Academy should start a new Oscar category for Best Halloween Costume or something. Especially since Diddy seems to have stayed in character all night while he was partying this weekend—even while crossing paths with fellow music luminary Tyler the Creator.
Diddy also posted a video giving a glimpse into the painstaking transformation he endured in the hair and make-up chair to become the iconic Batman villain.

Of course there's nothing the Academy loves more than a grueling physical transformation for a role, so all the more reason Diddy should join the ranks of Oscar-winning make-up jobs.
Naturally, people on the internet loved Diddy's costume and performance... even if they found it ever so slightly unnerving.
Diddy isn't exactly a stranger to acting in the first place--he shared the screen with greats like Phylicia Rashad and Audra MacDonald back in the TV movie adaption of Raisin in the Sun--so a turn as Joker just might be the next right career move.