Tag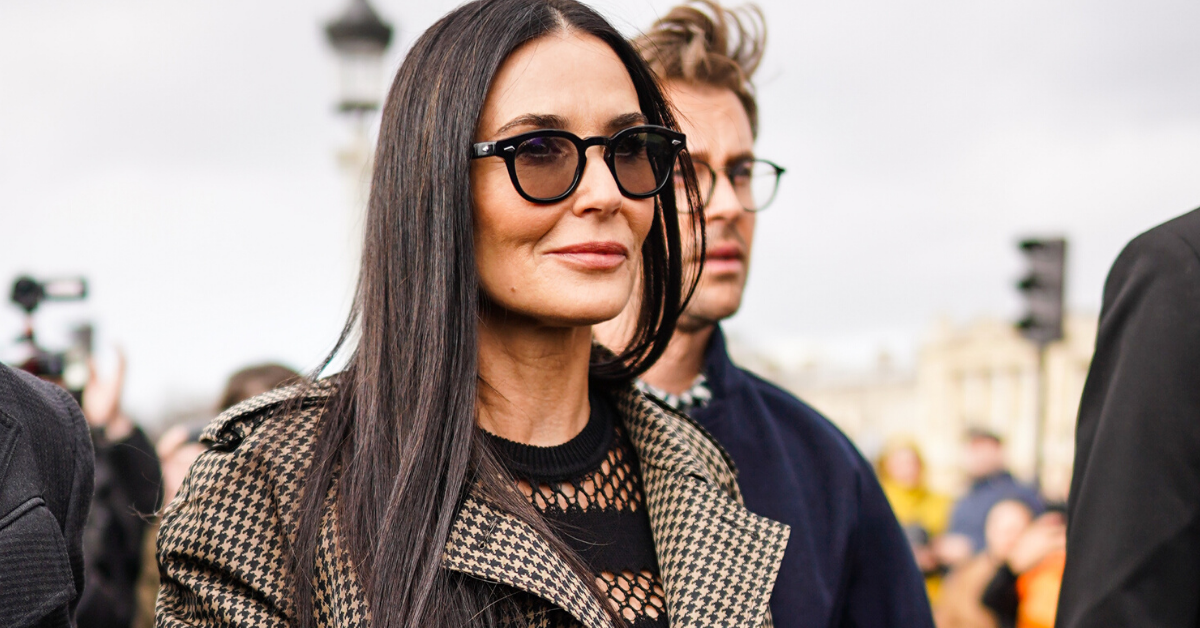 Photo by Edward Berthelot/Getty Images
It's not just normal folk who are working from home, it's everybody.
Celebrities too.
Yes, even Demi Moore.
One of Moore's current projects, an erotic podcast by the name of Dirty Diana, is in the midst of being made from within Demi Moore's home office...which upon closer inspection is just her bathroom with a couch in it?
This room is wild because it looks like at least three rooms shoved into one.
Behind Moore is a VERY large countertop with several dozen beauty products and a mirror. Meanwhile, there's a stone fixture on the wall, giving the room a "living room" sort of vibe.
Moore sits on a floral grandma-couch with a brown shag carpet underneath. In front of her, there is a GIGANTIC bathtub and the bottom half of a statue of Joan of Arc.
What the actual heck is going on in here?
In case you missed it, as we did, the room also has a toilet...surrounded by shag carpet.

And possibly some sort of creature stuffed into the bricks above it.
The entire structure of the room is just bizarre, and getting more info on it actually seems to complicate things even further.
Moore owns her home in Hailey, Idaho and has been isolating there with her daughters Rumer, Scout and Tallulah, along with her ex-husband Bruce Willis, his wife Emma and their two daughters.

Presumably this house has more than one bathroom or this would be a frustrating arrangement for all involved.