T-Pain spared no expense when it came to the well-being of his brother who recently spent a month in the hospital for an undisclosed reason.
---
Page Six reported that the rapper from Tallahassee, Florida—whose real name is Faheem Rashad Najm—paid for the steep medical bill totaling $1,402,977.
He expressed his gratitude towards the hospital staff in an Instagram post on Wednesday, saying:
"I first wanna say thank you to all the ppl that were involved in keeping my brother alive."
The 33-year-old added:
"I can't express enough gratitude to the medical staff that kept my family whole. My brother was in two hospitals for a total of a month and some change. Just got the bills."
The reason why his brother was in the hospital in addition to any medical updates remain undisclosed, but the "I'm N Luv" rapper did share a photo of the exorbitant bill.

Fans wished his brother well.

maad_hattah/Instagram

afcam325/Instagram

creative_minds2/Instagram

kolageofgenres/Instagram
Not all brothers have overflowing bank accounts.
T Pain spent over 1.4 MILLION to save his brother's life. Meanwhile I can't even get my brother to give me back my… https://t.co/ZUcykaink1

— Rocco Longstroke (@Rocco Longstroke) 1545885254.0
But many people did not hold back when it came to discussing the insanely expensive medical cost.
They—including members of the healthcare industry—aired their grievances over a corrupt health care system in the country.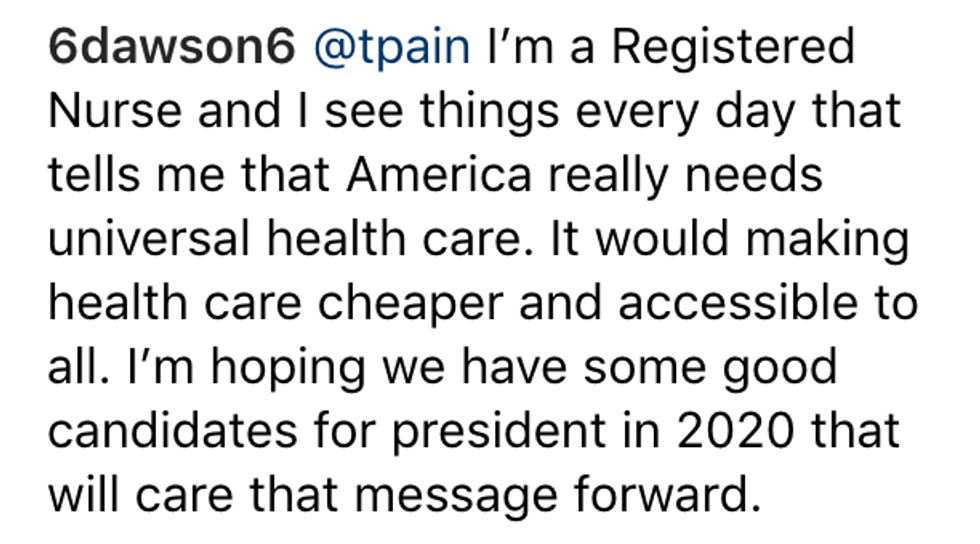 6dawson6/Instagram

key__bank/Instagram

skaaly/Instagram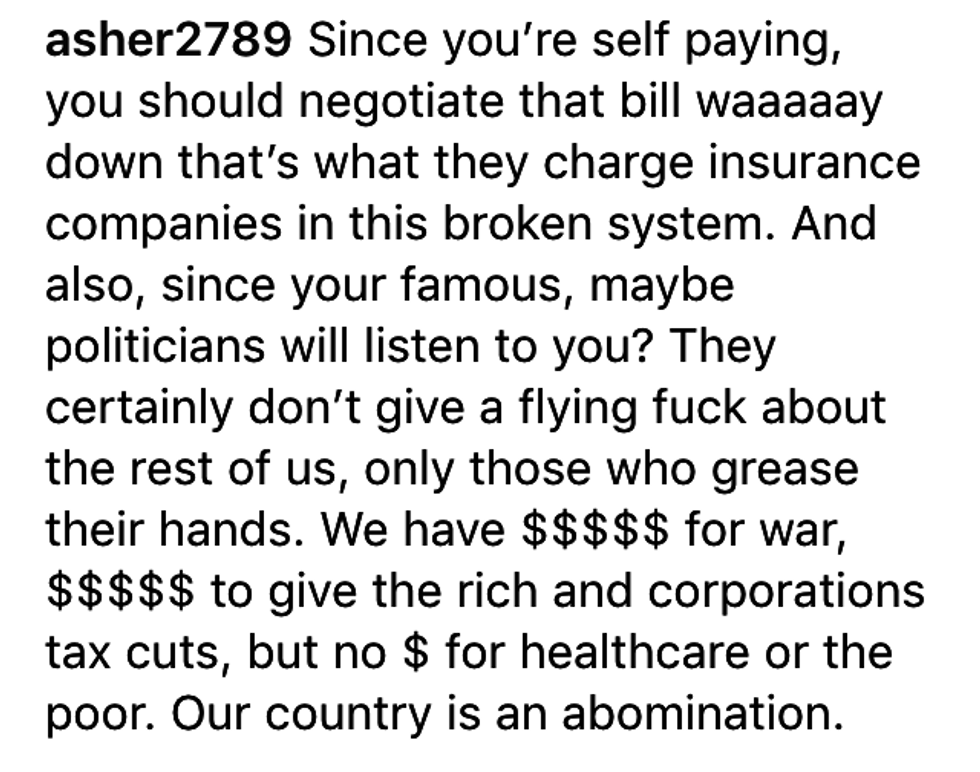 asher2789/Instagram

jaydseven/Instagram
@TPAIN All Praise to Yah your brother doing better. That bill is something else.😱 Hospitals are a ripe off.

— Shamiyah (@Shamiyah) 1545861024.0
This is an example of a true horror story.

hannahhx13/Instagram
Overall, T-Pain's post pretty much served as a reminder to others of one thing to avoid as a citizen of the U.S.


mr_musiq78/Instagram
Even if T-Pain's assets were secure enough to foot the bill, saving his brother was a true blessing.