The Last of Us star Storm Reid has the perfect solution for bigots complaining about LGBTQ+ story lines in the show.
Don't watch.

Homophobic trolls have been blasting the series—going as far as bombing the episodes' reviews by the masses—since episode three, which featured actors Nick Offerman and Murray Bartlett as gay couple Bill and Frank in what most viewers of the series say was one of the most emotional and heartbreaking in the series up to that point.
Then, before episode four even aired, the show was receiving criticism from conservatives purely based on a trailer featuring Melanie Lynskey.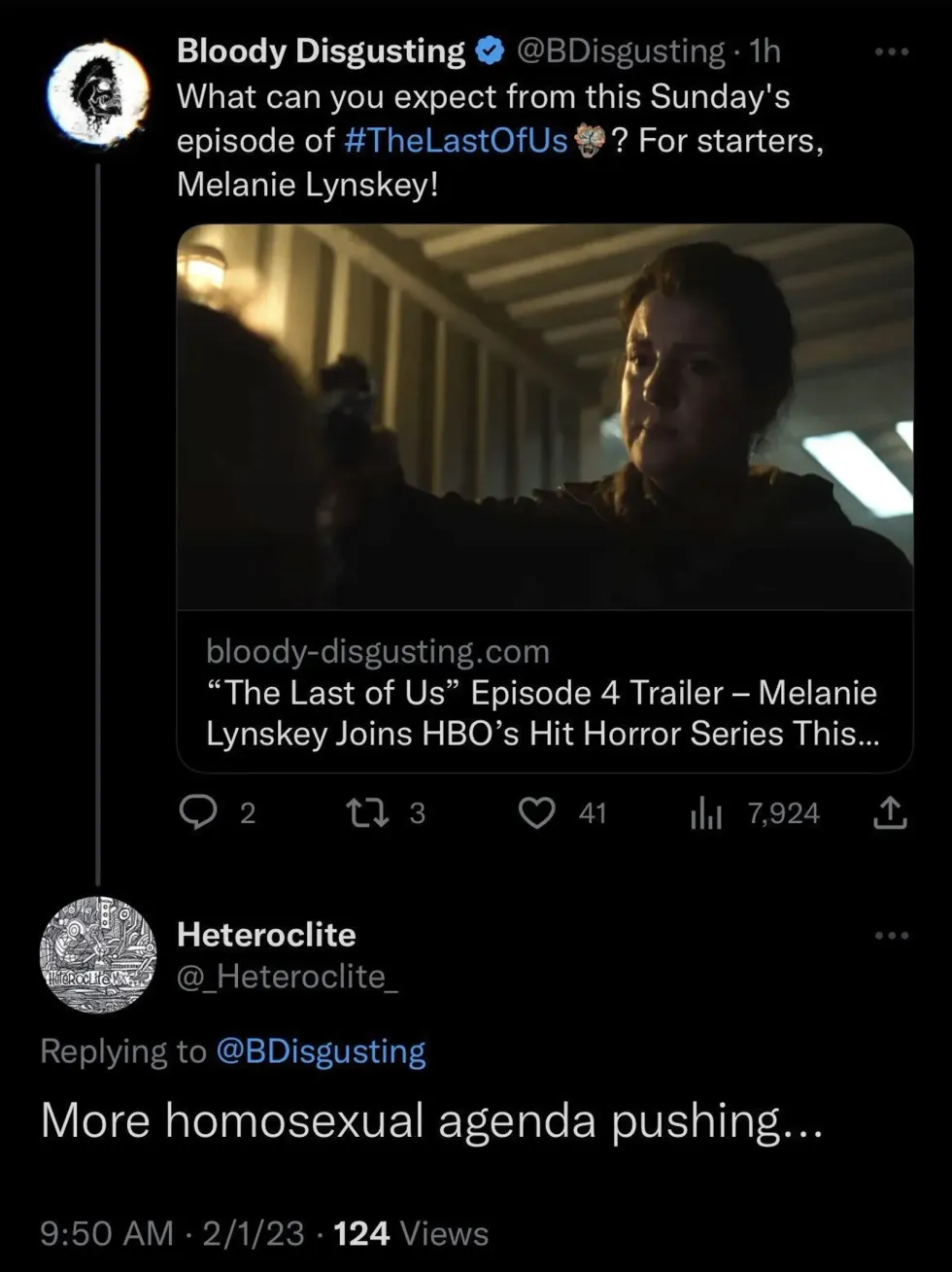 @_heteroclite_/Twitter
The latest episode named "Left Behind" revealed the back story of Ellie—played by Bella Ramsey—and her childhood in the Boston QZ. Not only did fans see Ellie's upbringing, but they also got a glimpse into her relationship with best friend Riley, who is played by Storm Reid.
In the episode, viewers learned Riley ran away from their detention center, encouraging Ellie to join her. Viewers also learned the two girls had feelings for each other, as the two confessed as much in the episode before sharing a kiss.
While the scene was intended to be sweet and romantic, it goes without saying bigoted keyboard warriors were outraged.
Reid recently spoke to Variety about the backlash the show has been receiving from conservative critics.
She shared:
"I think Bella put it perfectly a couple of weeks ago: 'If you don't like it, don't watch.'"
"There's so many other things to worry about in the world."
"I think being concerned about who people love is just absurd to me."
"I just don't - I will never understand it. I don't get it."
She's not wrong... and she's definitely not alone.
Many took to Twitter to second Reid's comment, noting the plot parallels the game on which the series is based.
Fans of the game know Last of Us the game features LGBTQ+ characters.
Some gamers noted in the game, Frank is only mentioned as Bill's deceased partner.
HBO included the character in episode three to give Bill more depth and development.
Reid also told Variety:
"I think despite what people are going to say, if they don't like it, I think there are going to be a lot more people that appreciate it."
She finished:
"A lot more people that feel represented and seen and heard. So that's what matters."
We couldn't agree more.