Last Sunday's episode of The Last of Us had everyone talking. Many gushed the episode featuring the heart-wrenching love story between Bill and Frank (played by Nick Offerman and Murray Bartlett) was the greatest episode to date.
On the other end, however, homophobes flocked to review sites by the masses to share their disapproval of the episode, going as far as leaving one-star reviews on rating sites like IMDB.
Well, HBO released the trailer for the upcoming episode (E4) which features Melanie Lynskey as Kathleen, the ruthless leader of a Kansas City revolutionary movement. The bigots of course have something to say before even seeing the full episode.
Twitter account Bloody Disgusting posted the trailer along with the question, "What can you expect from this Sunday's episode of #TheLastofUs?"
They added:
"For starters, Melanie Lynskey!"
Sadly, the hate has already begun.
One person commented:
"More homosexual agenda pushing..."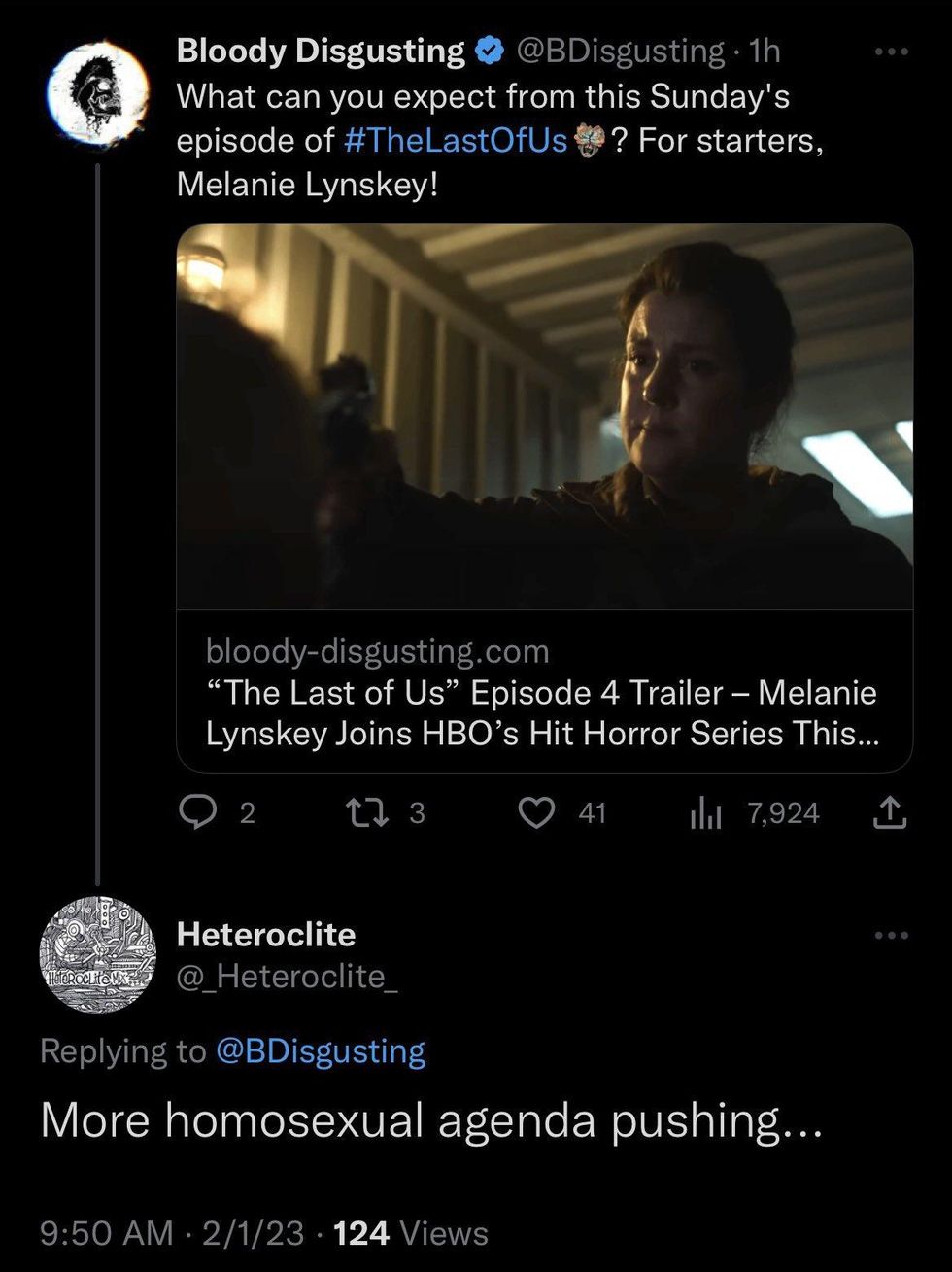 @_heteroclite_/Twitter
Oh no, another fragile person traumatized because LGBTQ+ people exist.
Lynskey, however, hilariously responded to the negative comment as positive praise.
She tweeted:
"OMG yes let me push that homosexual agenda just by showing up!"
"An honour!"
To the dismay of triggered one-star reviewers everywhere, the twitterverse celebrated Lynskey's cheeky response and added their two cents as well.
GLAAD found it quite hilarious.
Supergirl actor Nicole Maines had her own superhero name for Lysnkey.
Other users applauded the Yellowjackets star's response and even had some of their own.
Lysnkey's episode airs Sunday on HBO.
We'll definitely be tuning in.