Bud Marty May—a failed Republican South Dakota House candidate—has been charged with raping a woman in a bar bathroom mere days after losing his bid for the South Dakota House of Representatives to his mother, Republican state Representative Liz Marty May.
May was charged with second-degree rape by way of "force, coercion or threats," according to official records that show he was brought into the Pennington County Jail on November 13.
May faces a maximum penalty of 50 years imprisonment and up to $50,000 worth of fines.
The victim of May's assault told authorities that he attacked her in the bathroom of a bar while telling her that he was "6′8″, white, it is all consensual." Law enforcement later discovered the woman hiding within the bar "with dirt, blood and an abrasion on her face."
The blood on the woman's body, law enforcement determined, came from a pre-existing wound on May's forehead, which can be seen in his official mugshot.
You can see it below.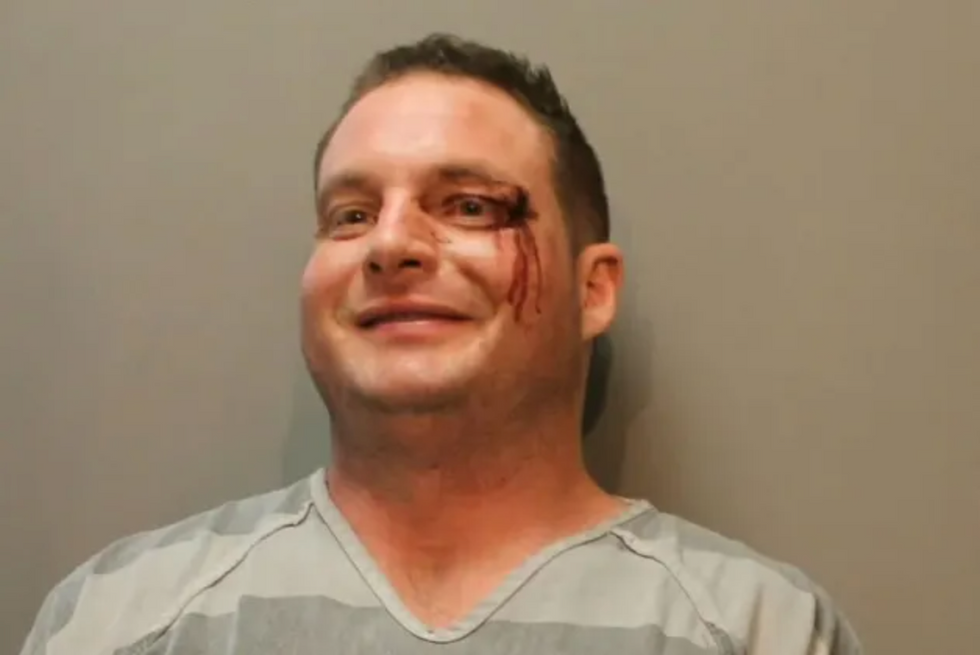 Pennington County Jail
The police report reveals that May denied attacking the woman even when he was detained but then claimed that his interaction with her only amounted to "a hug."
A court in Rapid City set May's bond at $7,500 with a no-contact order regarding the victim. A preliminary hearing has been set for November 30.
Many condemned May's actions once the news of his arrest began to circulate online.

The case has attracted significant attention because May ran for the South Dakota state House against his mother, state Representative Liz Marty May, in a four-way race for two seats representing South Dakota's 27th District.

In the end, May received just 22 percent of the vote, coming in fourth place. His mother, by contrast, received 26.7 percent of the vote.
But the case against May is only the latest in a slew of legal troubles.
May is involved in an unresolved case regarding driving without a license and expired plates and has multiple outstanding warrants from the Oglala Sioux Tribe Department of Public Safety.