BBC 5 Live presenter Danny Baker has been fired after posting a racist Tweet about the Duke and Duchess of Sussex's new baby Archie.
---
On Wednesday, Baker posted a black and white image on Twitter of a man and woman walking down stairs with a chimpanzee in a suit and a top hat along with the caption "Royal baby leaves hospital."
After the tweet began receiving instant backlash from those accusing him of mocking the duchess's racial heritage Baker deleted it and issued an apology and an explanation, but the damage was already done.
The 61-year-old Baker was immediately fired from the BBC, but Twitter remains outraged over the racist image.
This is the image Baker posted.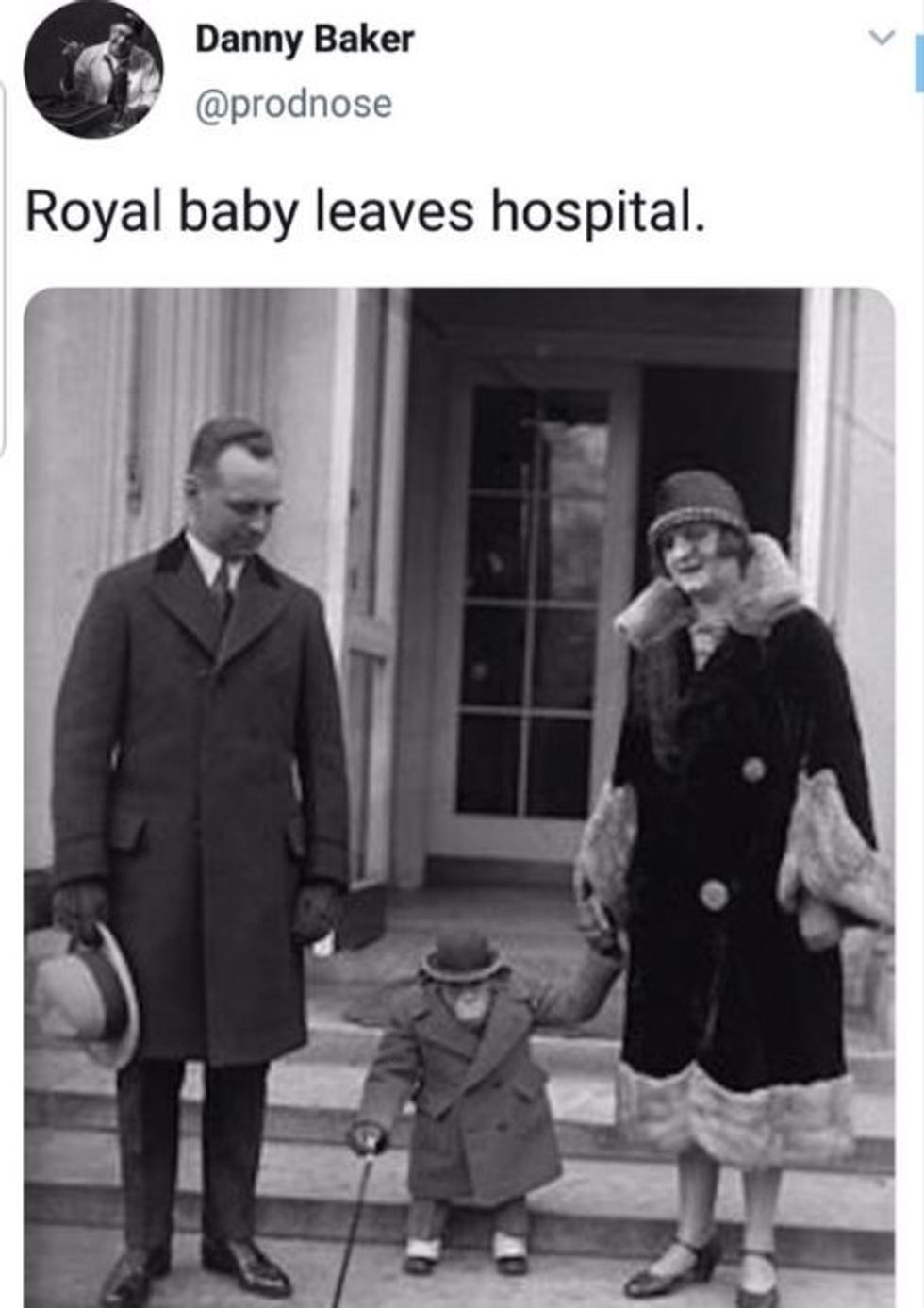 @prodnose/Twitter
The image immediately sparked outrage across Twitter.

"This was a serious error of judgment and goes against the values we as a station aim to embody," said a BBC spokesperson. "Danny's a brilliant broadcaster but will no longer be presenting a weekly show with us."
Baker however called his firing a "masterclass in pompous faux-gravity," saying that the BBC "literally threw me under the bus."
Baker also insists he wasn't aware of the racist overtones of the image.
Following the initial image Baker posted a string tweets attempting to explain and apologize, saying it was "supposed to be a joke about Royals vs circus animals in posh clothes but interpreted as about monkeys & race, so rightly deleted. Royal watching not my forte."
Baker went on to add "In attempting to lampoon privilege and the news cycle I went to a file of goofy pictures and saw the chimp dressed as a Lord and thought, 'That's the one!' Had I kept searching I might have chosen General Tom Thumb or even a a baby in a crown. But I didn't. God knows I wish had."
In a string of follow-up tweets Baker claimed ignorance and attempted to apologize.
Though Twitter wasn't buying the half-baked excuse or the half-hearted apology.
In the end folks were glad to see Baker being held accountable for his actions and happy to see him on his way out the door.