Choose your words wisely... or else the Rihanna Navy may come for you.
Actor and director Olivia Wilde found out the hard way when she posted a video accompanied by an eyebrow-raising message to her Instagram stories.
In her story, the Don't Worry Darling director shared a video of Rihanna's partner A$AP Rocky excitedly filming Rihanna's spectacular Super Bowl halftime show.
Above the video, she added the words:
"If I thought he was hot before, this really put me over the edge."
She also tagged both A$AP Rocky and Rihanna in the questionable post.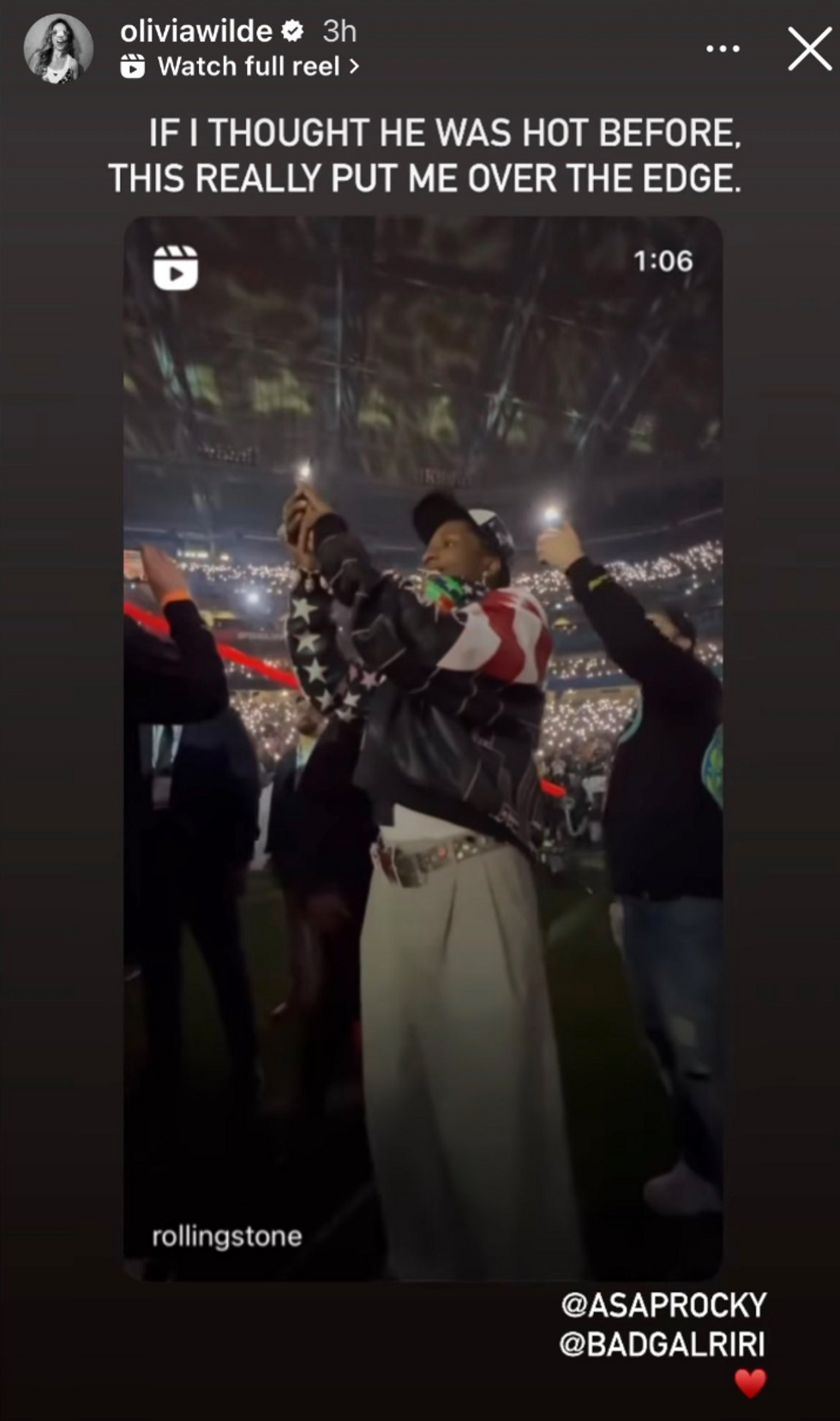 @oliviawilde/Instagram
Wilde shortly deleted the story, likely due to the swift backlash she received from RiRi's fans.
Rihanna's fans calling out Wilde on social media must have been effective, because Wilde later posted the same video with a very different message that clarified:
"For anyone who got it twisted..."
She added an eyeroll 🙄 and continued:
"It's hot to respect your partner."
Wilde then referred to Rihanna's incredible performance.
"Especially when your partner just did thaaaaaat."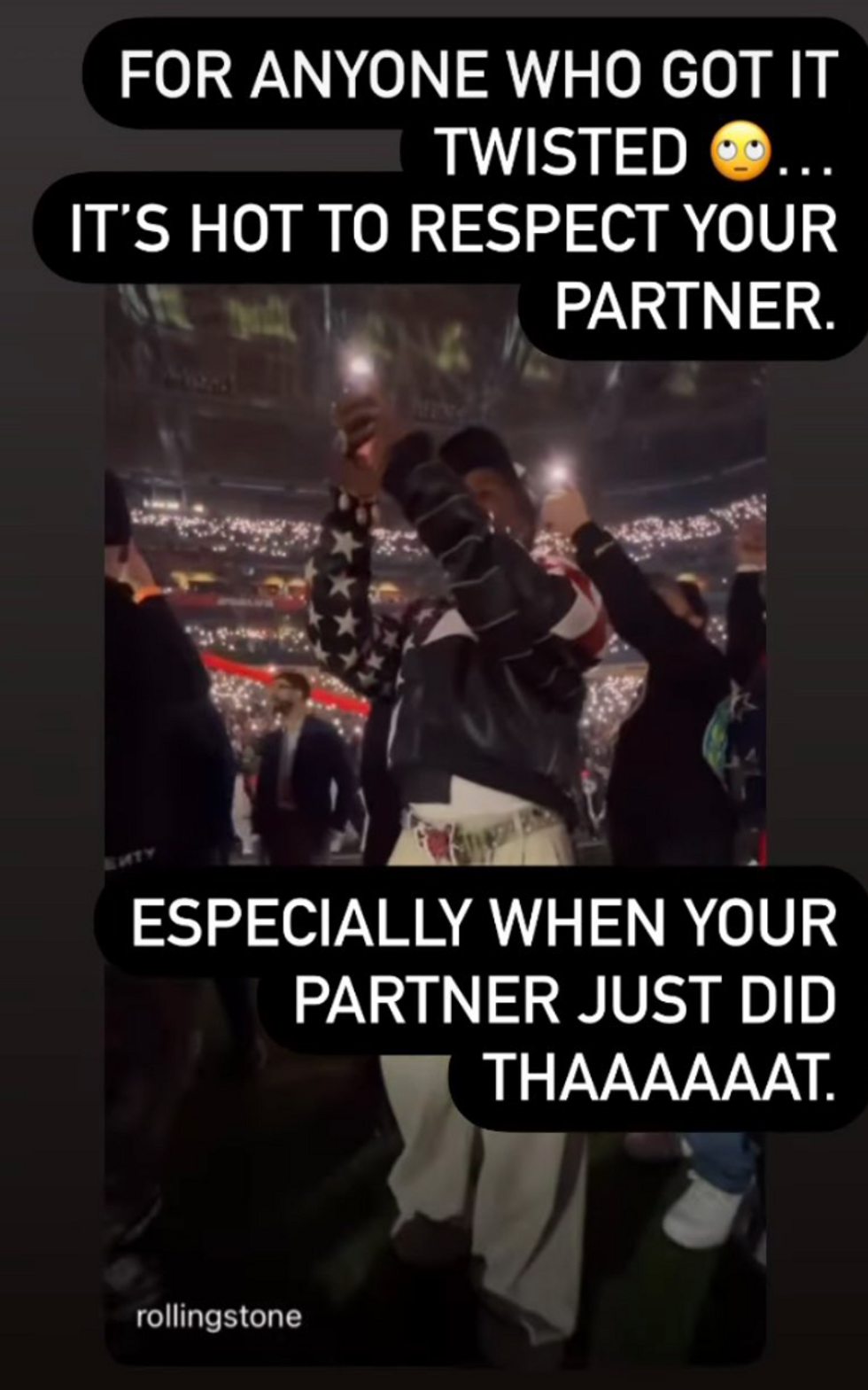 @oliviawilde/Instagram
That's much less alarming - perhaps she should have used those words the first time.
During Rihanna's halftime performance, she revealed - and a representative for the singer later confirmed to The Hollywood Reporter- that she and A$AP Rocky are expecting their second child together. They welcomed a baby boy in May of 2022.
Congratulations to the couple... and a huge 'thank you' to Olivia Wilde for clearing things up.