A new poll conducted for ABC News by Langer Research Associates shows that half of all Americans want to see Donald Trump impeached.
---
The poll also showed that Trump's approval ratings have hit an all time low, although not by much.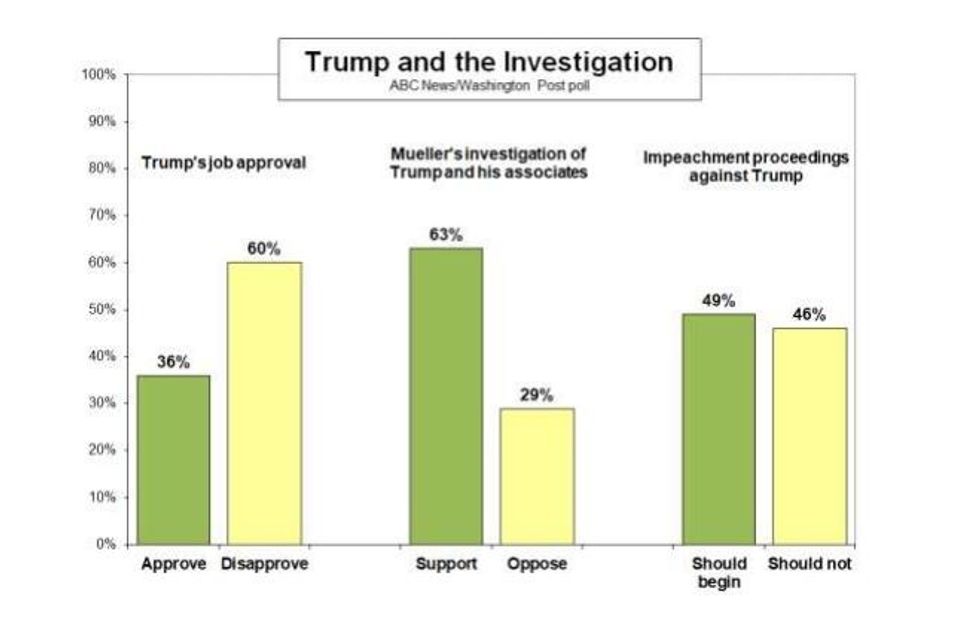 Langer Research Associates
Trump seems to be dropping his approval rating across a large swath of people from different backgrounds.

Langer Research Associates
It seems the two issues at hand are Robert Mueller's ongoing investigation of collusion between Trump's campaign and foreign agitators of the election and the arrest and conviction of Trump's campaign chairman, Paul Manafort.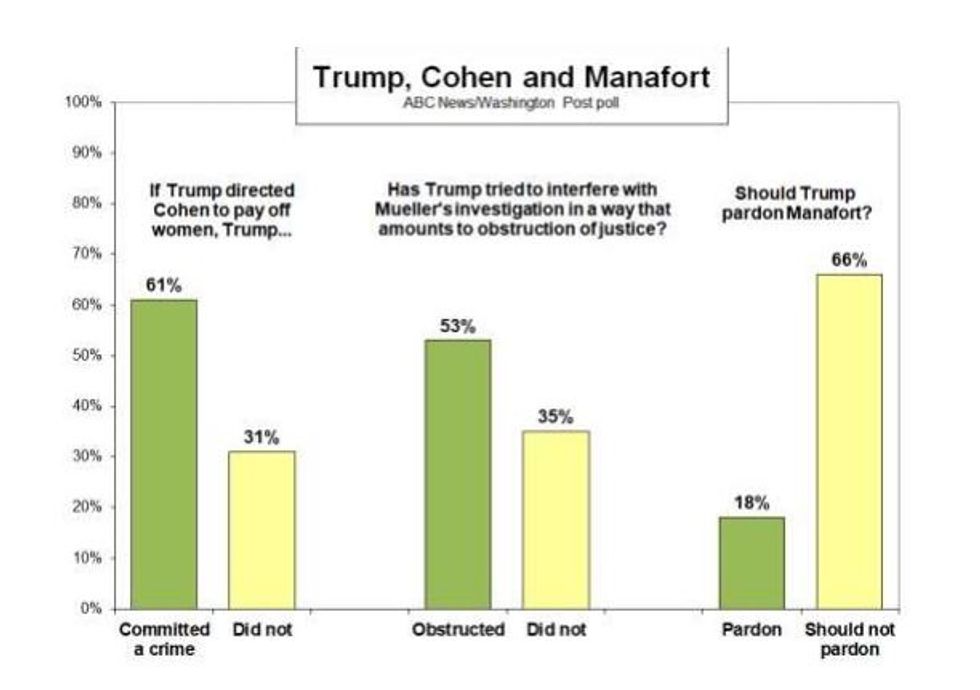 Langer Research Associates
Many are blaming the fall in Trumps numbers on his increasing attacks on Mueller and Attorney General Jeff Sessions. Also noted was Trumps ad nauseam use of the term "Witch Hunt." Twitter certainly is over it.
It isn't looking good as this former member of Congress pointed out.
Some folks celebrated the news.
But others found the numbers shocking.
We can't figure it out either.