A gay eighth grader who was a proud member of his church was forced to step down from the congregation's music program because he is gay.
But after the church he loved being a part of so much failed to support him, he found an overwhelming amount of love and support online and in the LGBTQ community.
Gabriel—whose surname was withheld—is a 13-year-old who had been a longtime member of his Lincoln Nebraska church's music group where he played piano.
He often played at and practiced special music with the other kids in the house of worship in preparation for Sunday services.

But Gabriel is also out and prideful of his LGBTQ community.

When one of the church leaders found out Gabriel wore Pride gear to one of the practice sessions, he was expelled, which came as a shock since the organization had promoted itself as being inclusive and welcoming to all.
Gabriel said:

"They told me, since I'm a leader, they wouldn't want me promoting things that they're against."
His mother, Colleen, was devastated and vented her frustration on Facebook.

She told KETV:

"He told me what happened and my heart completely broke for him. He loved this church."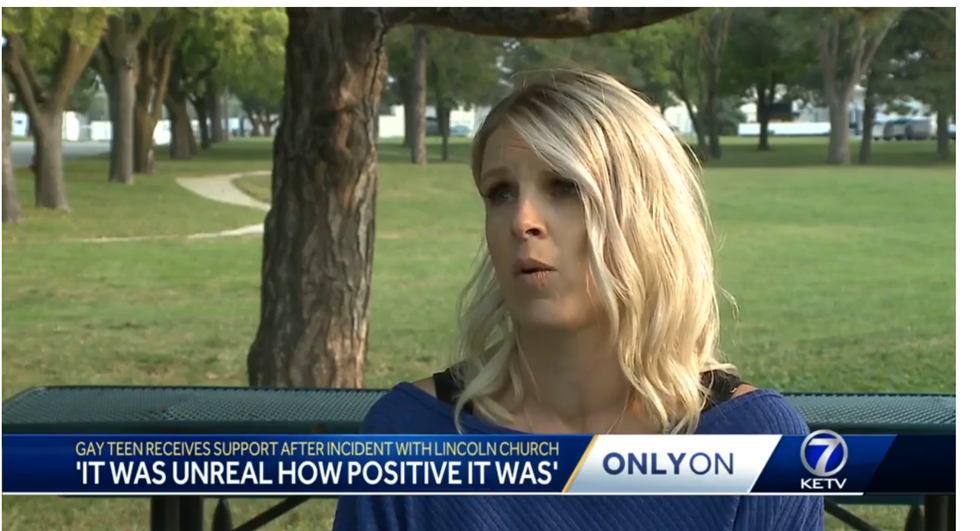 Gabriel's mother, Colleen. KETV
Her post went viral and prompted many people to show the expelled teen support.

"It only took a matter of hours. It got really big, really fast. It was unreal how positive it was. Overwhelmingly positive."
Drag Queen Story Hour Nebraska shared Gabriel's story after hearing about what happened and asked for followers to send him cards of support to the teen's address.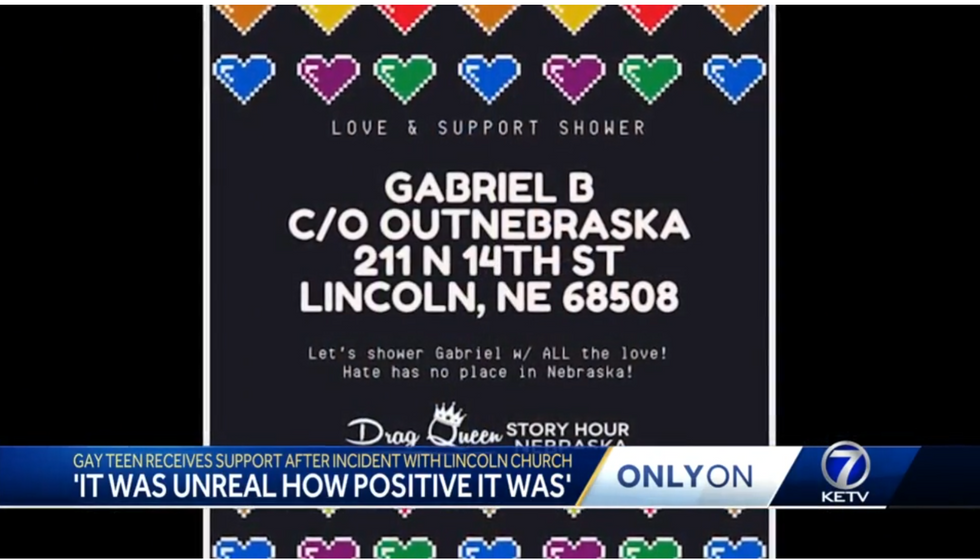 A post from Drag Queen Story Hour Nebraska. KETV
Gabriel was moved to know many people had his back.

"It felt really good to know that people cared. Even kids sent stuff."
Others from the LGBTQ community shared their personal stories and encouraged him to keep his pride.
"Ryan and Ben, a couple about to get married sent a real nice letter," Colleen said.
Gabriel read from one of the cards he received that read:
"I am a teacher and I have students who love and look up to me. Sometimes it's kids like you that need to teach grownups a thing or two."
When Frank Roark – owner of Goldenrod Printing in Lincoln – heard about Gabriel's story, he printed 500 cards with a quote from musician Melissa Etheridge that says, "Love is never wrong," and offered those cards for people who wanted to send the teen messages of support.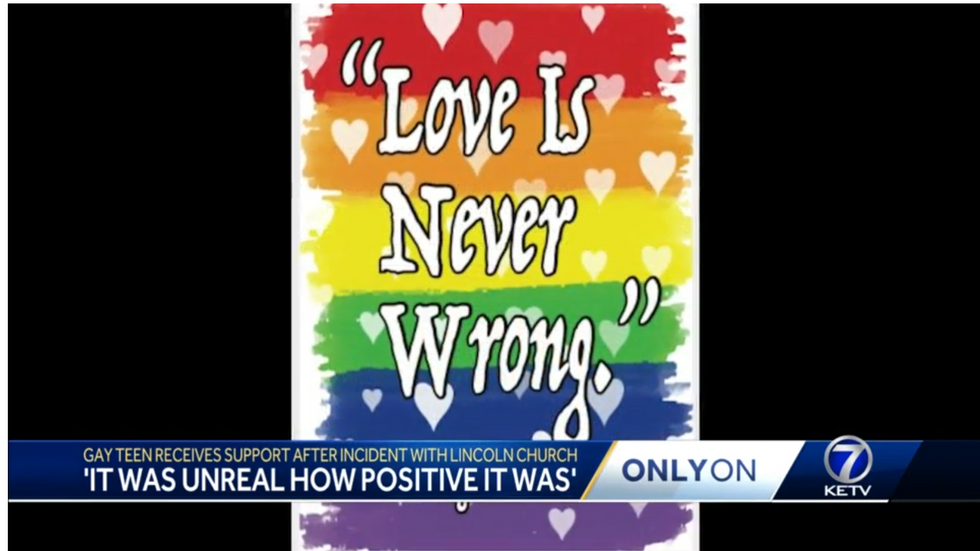 A post from Goldenrod Printing. KETV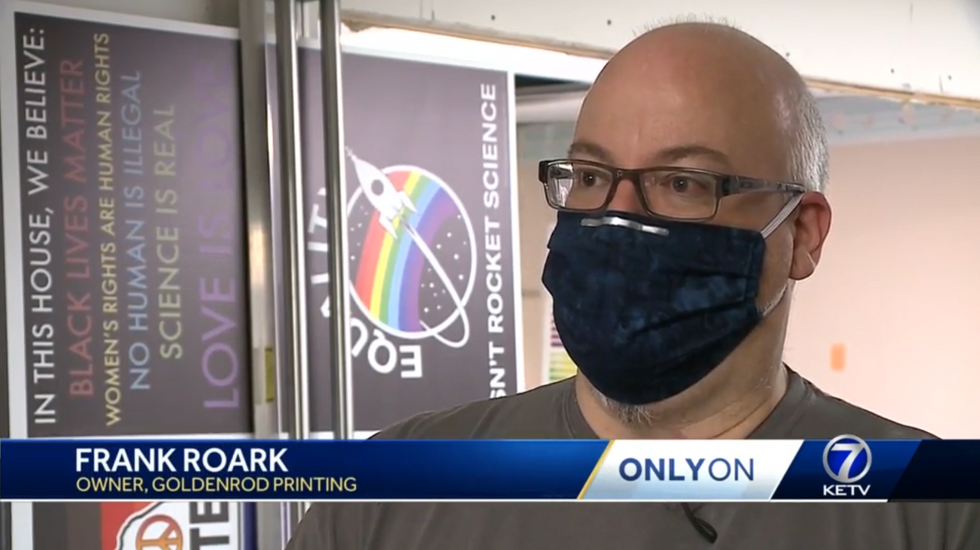 Frank Roark. KETV
Roark told KETV:

"We look out for our community that needs looked out for the most. As a human, I think that's our job."
Said Colleen of his kindness:
"These people are the examples of who we should all be."
Gabriel and his mother stopped by Goldenrod Printing to meet with Roark and expressed their gratitude for his support.
Gabriel told him:
"It's a pleasure to meet you. Thank you for all you've done for me."
Colleen added:

"You took what could have been one of the worst experiences and turned them into one of the best experiences."
Gabriel expressed hope from his experience. "It felt really good to know that people cared," he said.

"Even kids sent stuff… I've never felt something so powerful, it just put a wide smile on my face knowing there were people out there that cared about me. And not just people, strangers."
"There's a lot of good in the world and there's a little bit of bad in the world. But when the bad comes, the good comes too."