An outraged mother has condemned the "undignified" state of public toilet facilities, which have prevented her from enjoying a family day out with her severely disabled daughter for nearly seven years.
---
Full-time carer Susanne Crosby, 52, of Brighton, East Sussex, and her husband Andy, 55, a service manager with Age UK, abandoned day trips when their daughter Mia, now 13, was seven after being forced to change her on the public toilet floor.
Diagnosed with the rare genetic disorder Rett Syndrome, which affects brain development causing severe mental and physical disability, when she was two-and-a-half, Mia is also incontinent and needs changing every few hours.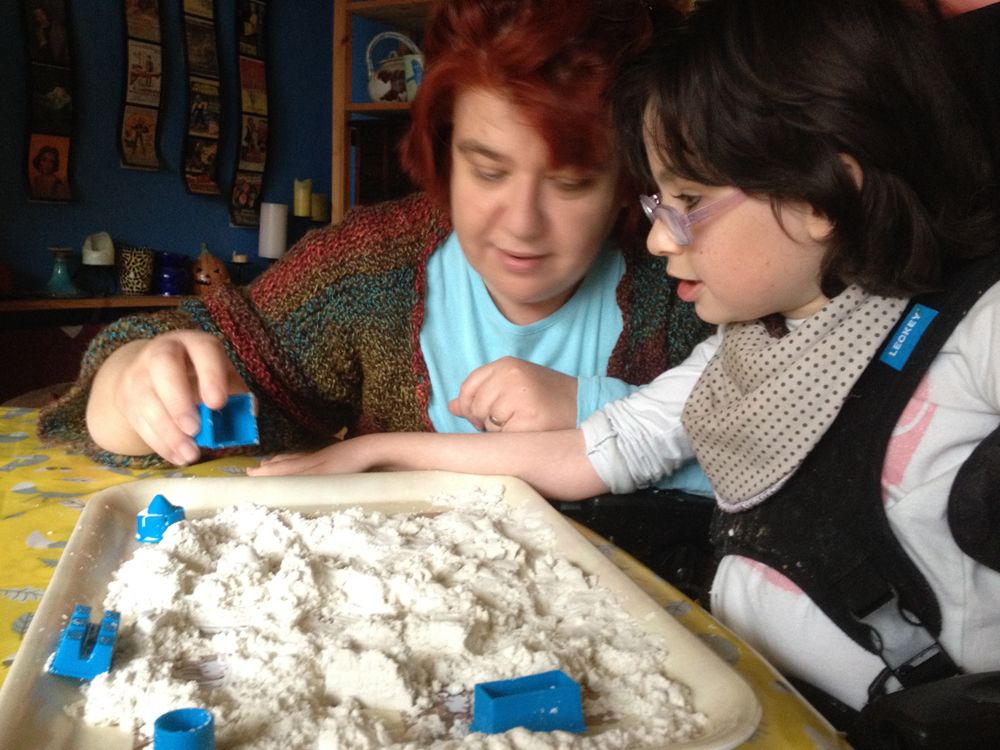 Susanne and Mia playing (PA Real Life/Collect)
But inadequate toilet facilities have seen her parents being forced to change her in car parks, in the boot of the car or on the floor of public toilets.
Susanne, a former local authority senior manager, said:
"We've stopped going to places that Mia loves because of having to change her on the floor. Nobody wants to be on the floor of a public toilet."
"It's horrible, it's heartbreaking. There should be dignity for Mia."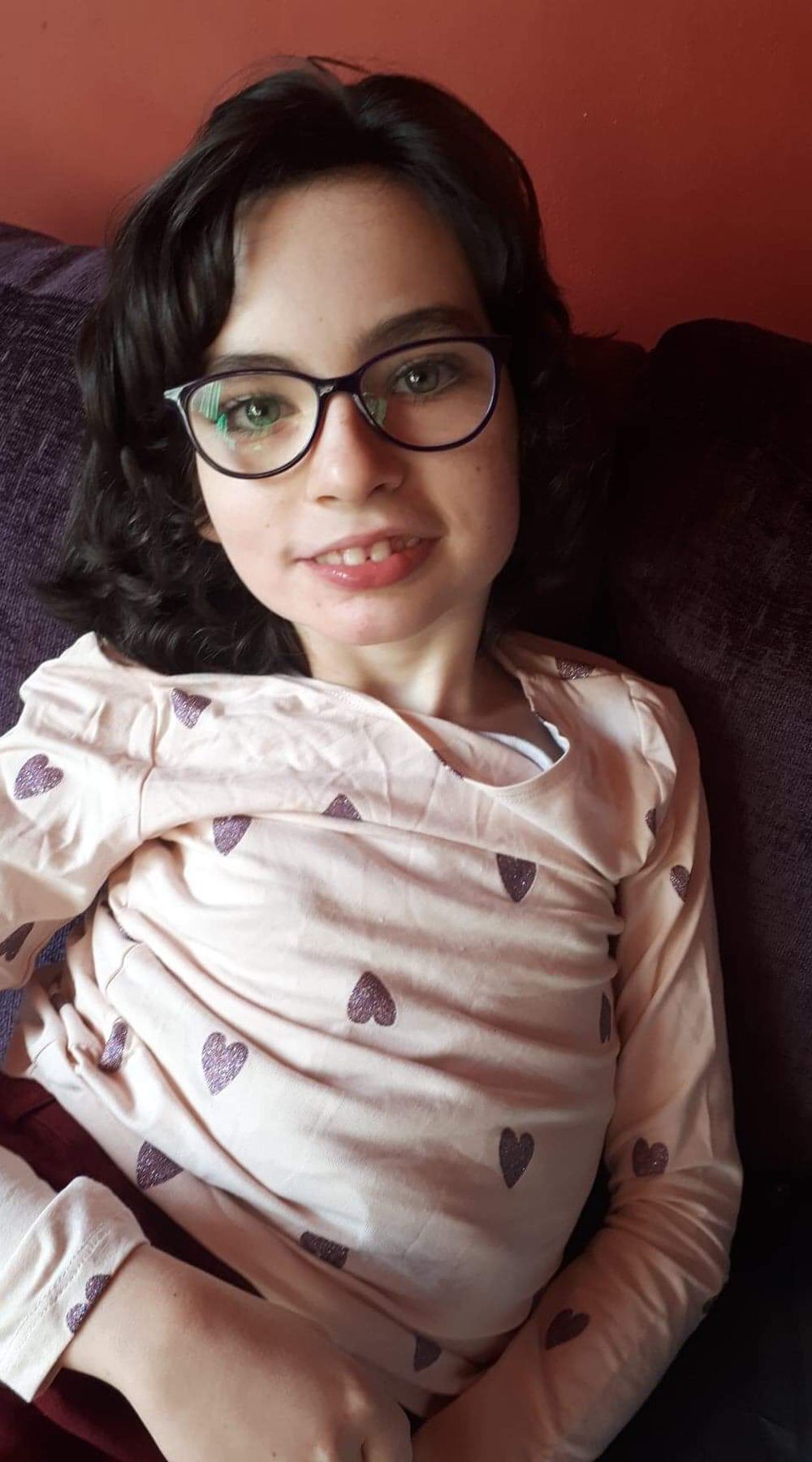 Mia smiling (PA Real Life/Collect)
She continued:
"It should be a human right for everybody to be able to use the toilet with dignity."
Recalling the trip to a local zoo when Susanne finally threw in the towel, she said that the lack of public conveniences, particularly for disabled people, had put huge restrictions on their family life.
She said:
"I will never forget the trip to the zoo when Mia was seven and I just thought, 'I can't do this.'"
She continued:
"I just wasn't prepared to change her on the floor anymore."

"We've been in situations where we've had to change her outside on benches, in the car park or actually in the car, with friends holding their coats up to try and maintain Mia's dignity. It's awful."
Susanne and Andy, who has two children from a previous marriage, said it can make going on holiday a logistical nightmare.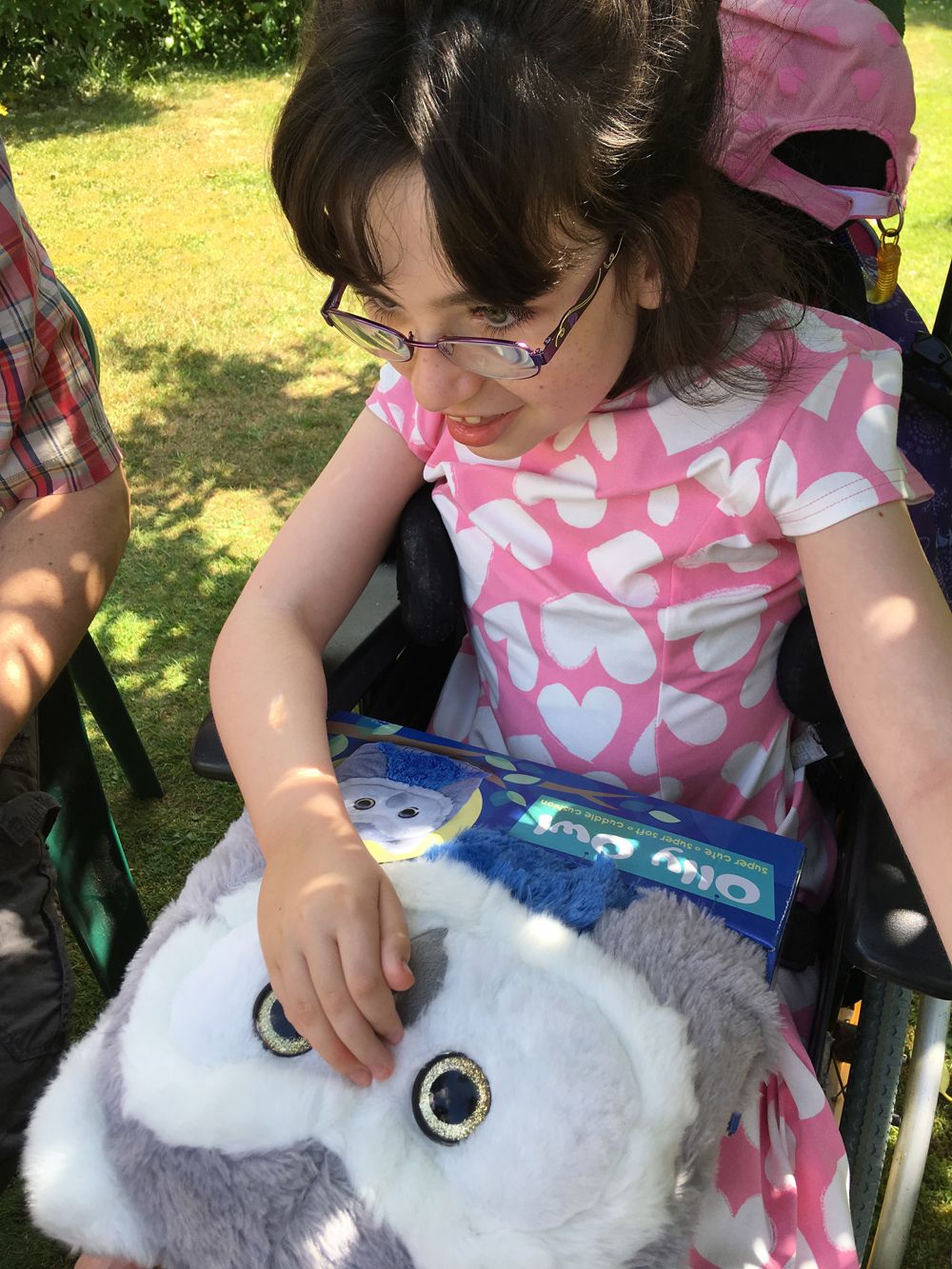 Mia enjoying the sun (PA Real Life/Collect)
Susanne explained:
"We always have to hire a car – making the holiday more expensive – so we can change her in it, then we have to make sure we can find somewhere private to do it."
"Going out takes a whole lot of planning. Andy and I have to make sure we change her right before we go out."
"If I'm going out with her on my own, I can only go for a couple of hours and I just have to hope she doesn't need changing. Two and a half hours is the maximum we can be out. If you get stuck in traffic then you cut the trip down. It's really tricky."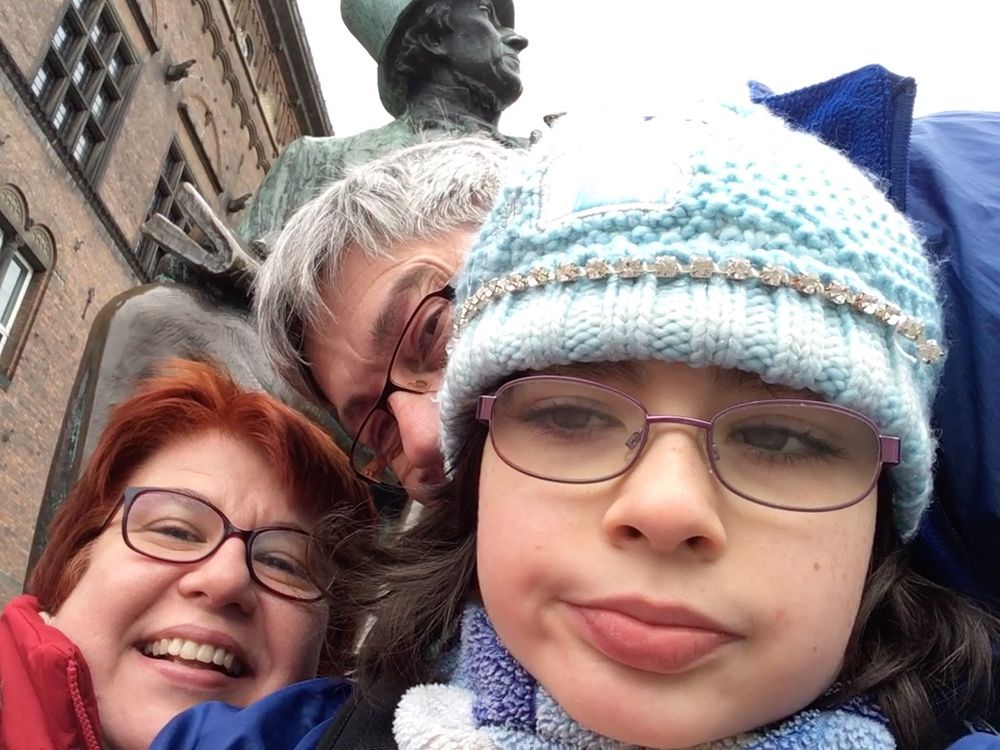 Susanne, Andy and Mia (PA Real Life/Collect)
She continued:
"We can't go out for a day. I'd love more than anything to be able to go out for a day and not worry, like any other family."
"And I keep thinking of all the things she's missing out on. If we go out and go on anything that jiggles like little trains or rides it can make it worse. But I see Mia looking at the other children and at what she's missing out on and it's heart-breaking."
Even though most public places have disabled toilets, Susanne said they still only cater for people who are able to move and lift themselves on to the seat, rather than for those who need a changing table, like Mia, who is now too big to use a baby changer, making the whole process very difficult.
Join the @DCPcampaign, it's time to #GiveItBack https://t.co/iIRMcEPKHX https://t.co/pR9B3Pjucc

— CDC (@CDC) 1559721607.0
"It's time for businesses to put people before profit and put in adult changing tables. It would make such a difference for people like Mia," said Susanne.
Looking back to when Mia's difficulties first started, her mum recalled her heartbreak when she realized that, after hitting all her milestones until she was about 18 months old, she had started to regress.
Now unable to feed herself, play by herself, or walk, she has to rely on a wheelchair and is incontinent – needing to be changed every few hours.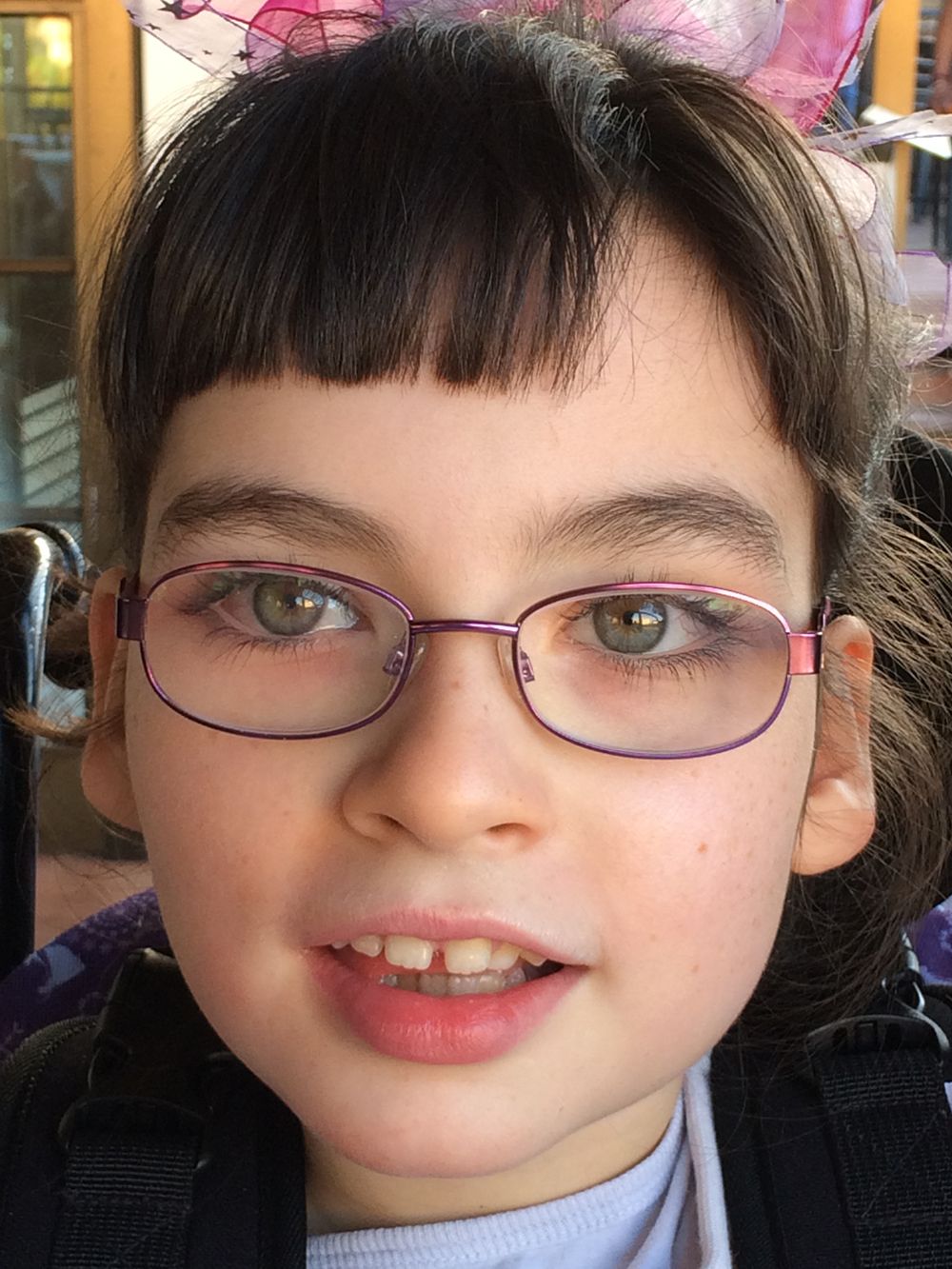 Mia smiling (PA Real Life/Collect)
Susanne said:
"I was in complete denial looking back. As far as I was concerned she was my child and was perfect."
"All the health professionals were saying there was something wrong from about a year and a half, because part of the whole thing with Rett Syndrome is that there's normal development up until about that age."
"Then they start losing everything that they've got. You don't know anything is wrong, because it's so gradual. It's like watching the hands of a clock move."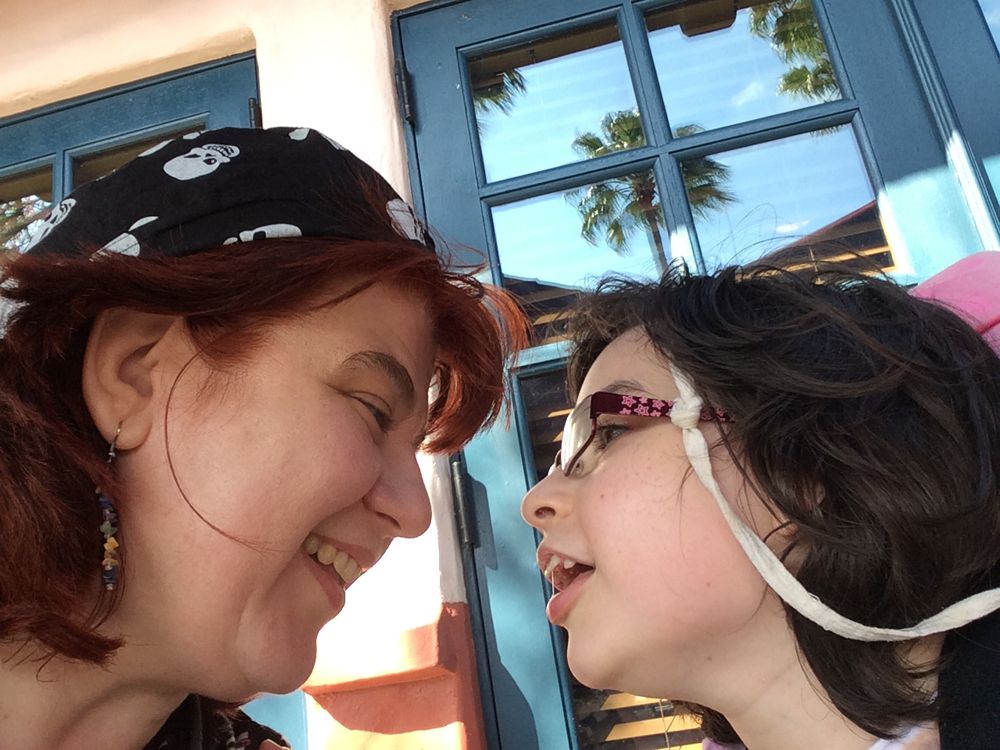 Susanne and Mia on holiday (PA Real Life/Collect)
She continued:
"She can't do anything for herself. She needs help with personal care, she can't walk, she has a wheelchair and a home chair that goes up and down."
"We now have eye gaze technology, so she can communicate. It's more 'locked in' than people realize. There's a lot more going on, but she can't communicate it. She's a lot less learning disabled and can understand a lot of things."
"She can't eat or drink or play by herself. Any play we have to do with her, whether that's painting or Play-Doh. She needs someone with her all the time."
But the family say the changes they are asking for are very possible as, thanks to the Changing Places campaign which launched in 2006 calling for better facilities for people with profound and multiple learning disabilities, 300 toilets with extra room, hoists and changing benches have been installed across the UK.
One site where facilities have been installed is Andy's beloved Brighton and Hove Albion football stadium, meaning it is one of the few places where he can still take Mia.
Susanne said:
"Andy and Mia love going to football games together. She is very sociable and loves spending time with people and seeing friends. She lights up."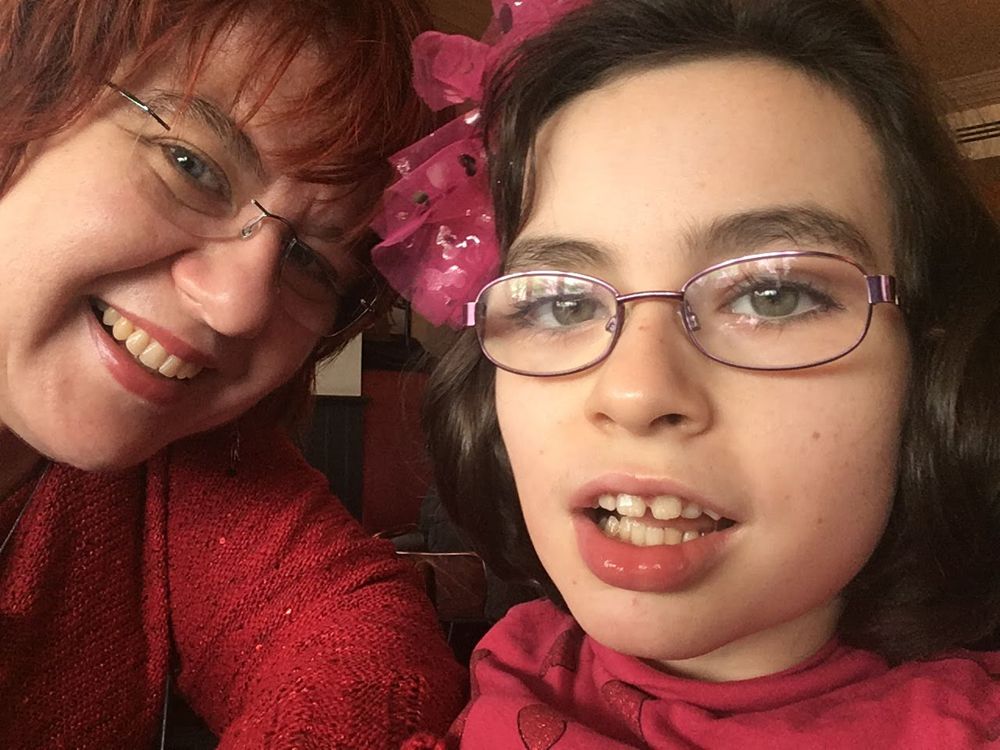 Susanne and Mia (PA Real Life/Collect)
She added:
"I'm in awe of her ability to accept everything and be happy."
"But I'd really like for her to have more opportunities to do things. I want to see her laugh more."
"She used to laugh a lot more but now she doesn't get the chance to do things that really make her laugh and that's very sad."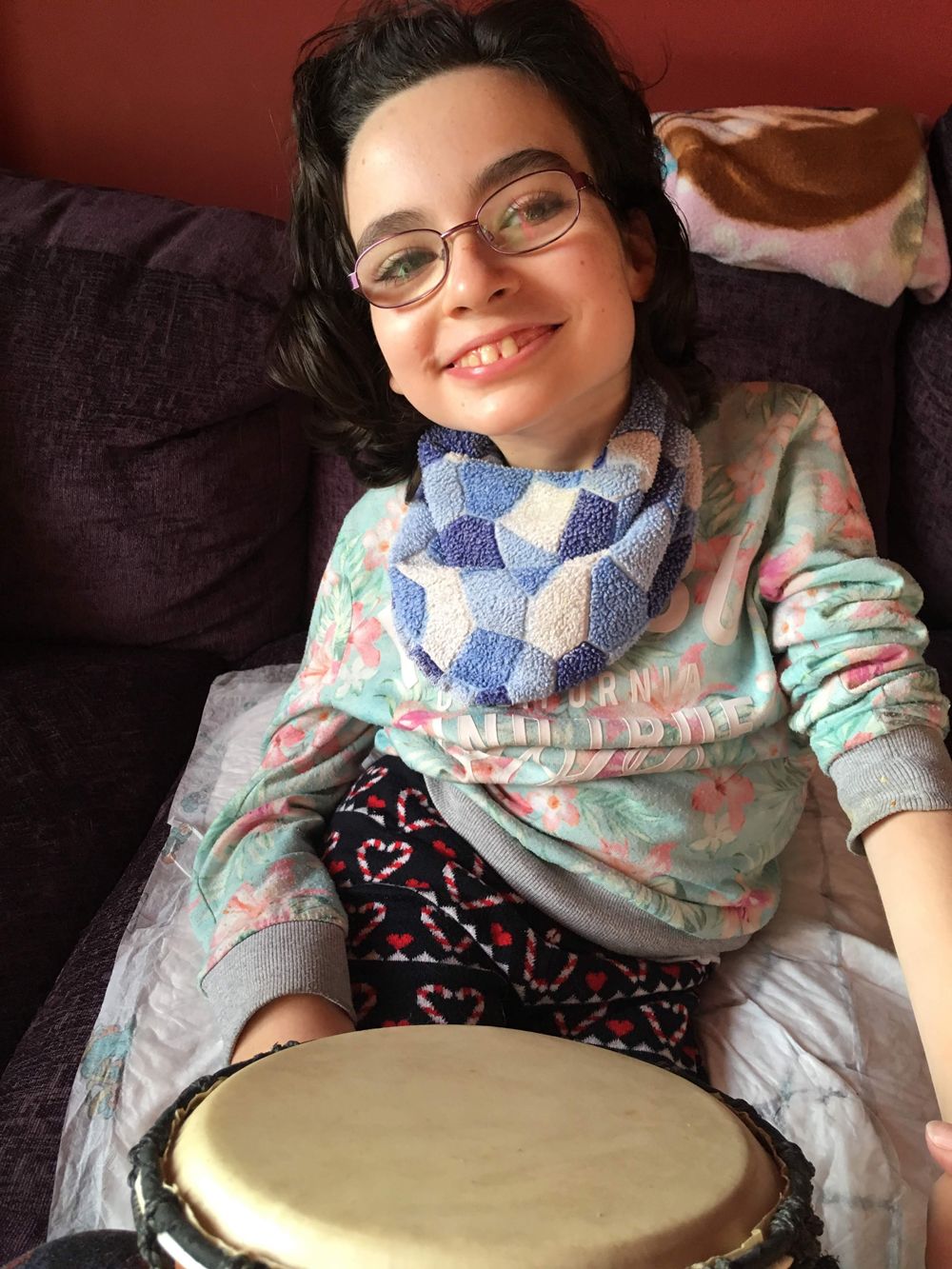 Mia playing the drums (PA Real Life/Collect)
Susanne has been campaigning with the Disabled Children's Partnership, a coalition of more than 60 disabled children's charities, which has launched a 'Give it Back' campaign, calling for funding to be returned to services that help families care safely for disabled children.
The campaign highlights that, due to local authority cutbacks, children are missing out on essential services and enduring poor quality support, which means their health is suffering.
Amanda Batten, Chair of the Disabled Children's Partnership, said:
"Services for disabled children have never been perfect. But cuts to budgets combined with a 33 per cent increase in the number of disabled children over the last decade means we have reached a critical point – one where we need to decide what kind of country we want to be. We're talking about some of the most vulnerable children in society."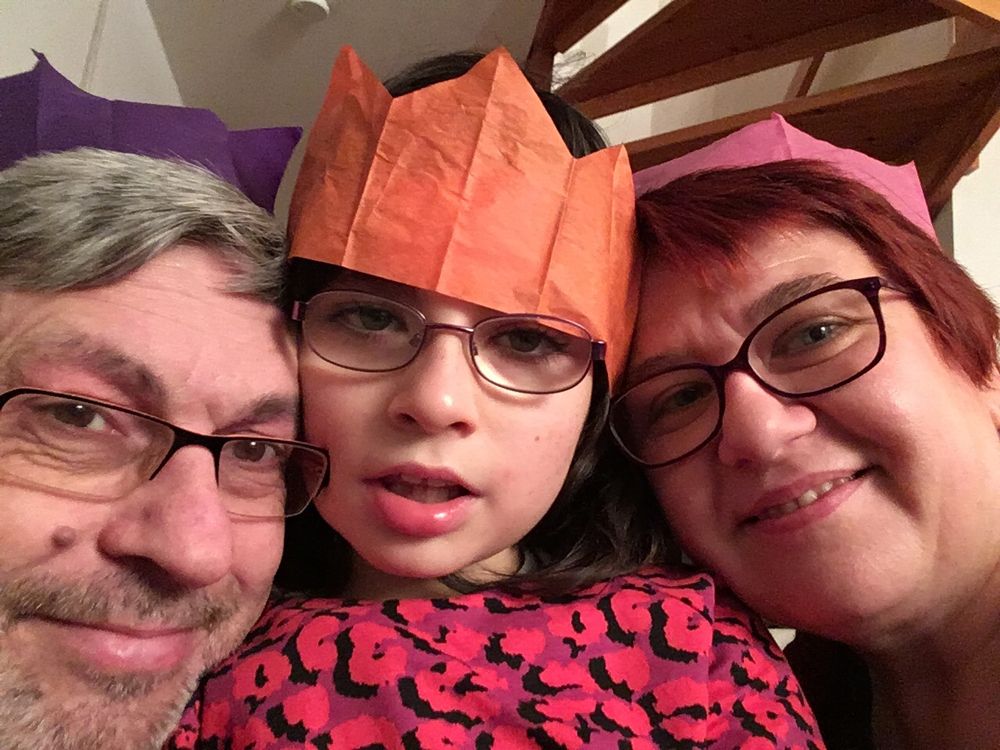 Andy, Mia and Susanne (PA Real Life/Collect)
"Medical advances have enabled us to keep children alive that years ago wouldn't have survived and diagnosis is better."
A Local Government Association spokesman said:
"Councils are doing everything they can to keep public toilets open and this includes running community toilet schemes, which enable local businesses like pubs, restaurants and shops to make more clean, safe and accessible toilets available to the public."
"Faced with an £8 billion ($10 billion) funding gap by 2025 and growing demand pressures on adult social care, children's services and homelessness support, councils have had to make tough choices about how to manage dwindling resources. It is vital that the Spending Review fully funds councils to provide local services for our communities."