A New Zealand mother had some explaining to do after posting a photo of her packing non-alcoholic vodka in her kids' lunch boxes as a joke. It backfired on social media.
The mother—who is a director at a pilates studio—posted the controversial picture on her business' Instagram story showing the contents of three lunch boxes meant for her kids.
Each one contained yogurt, apple slices, biscuits, a chocolate muffin covered with three gummy bears, and a can of Pals 0% Loaded—which is touted on the beverage's social media page as tasting "like the real deal and is vegan, all-natural, gluten-friendly" and with "0% alcohol."
The text across the image said of the beverage:
"Perfect addition to school lunches too."
A screenshot of the photo was shared on Twitter, where it sparked backlash.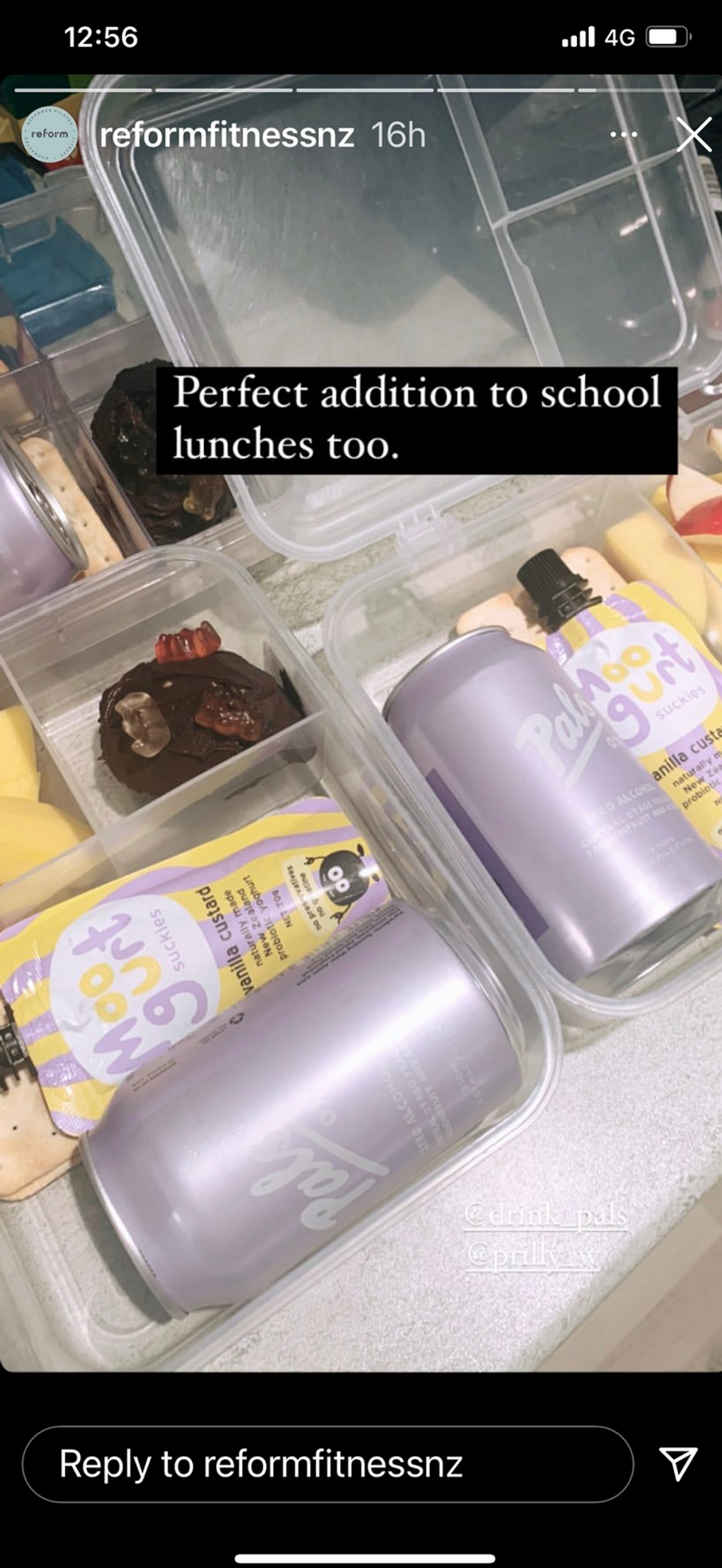 @PebblesHooper/Twitter
There were plenty of complaints posted in response to the photo.

Another parent wrote:
"Please tell me this is a joke... And a really sh*t one."
Following the backlash, the mother explained to the New Zealand Herald the cans of Pals were added to the lunch boxes to "have a laugh" with clients and followers of her business' social media accounts.
She said she immediately removed the cans of Pals from the lunchboxes after snapping the photo and claimed she never intended for the kids to take their lunches packed with non-alcoholic vodka.
She defended herself, saying:
"Just like I have the personal rights to pop down to the booze shop and purchase a zero per cent Heineken and put it into my kids' lunch boxes. For a gag."
She added:

"My kids, and the lunchboxes they were in, were not influenced at all. Not one bit. No kids were sent to school or preschool with them either under my influence."
In response to all the complains, the mother also told Daily Mail Australia she couldn't "control other people's sense of humor."

"We probably don't parent the same, have the same friends or share similar political views. But that's okay - isn't it? I hope their concern didn't keep them up all night, they have kids to raise after all."