Mira Mauriova has exhausted her treatment options for cervical cancer on the NHS, and is desperately trying to raise $100,000 for private immunotherapy so she can be there to watch her children grow up.
---
Mauriova was diagnosed with cervical cancer in January, a year after first experiencing pain in her abdomen and finding blood in her urine. Jan Miks, her partner, and her family were confident she would recover quickly.
But last month Mauriova was told it had spread to her lymph nodes and no further treatment was available on the NHS.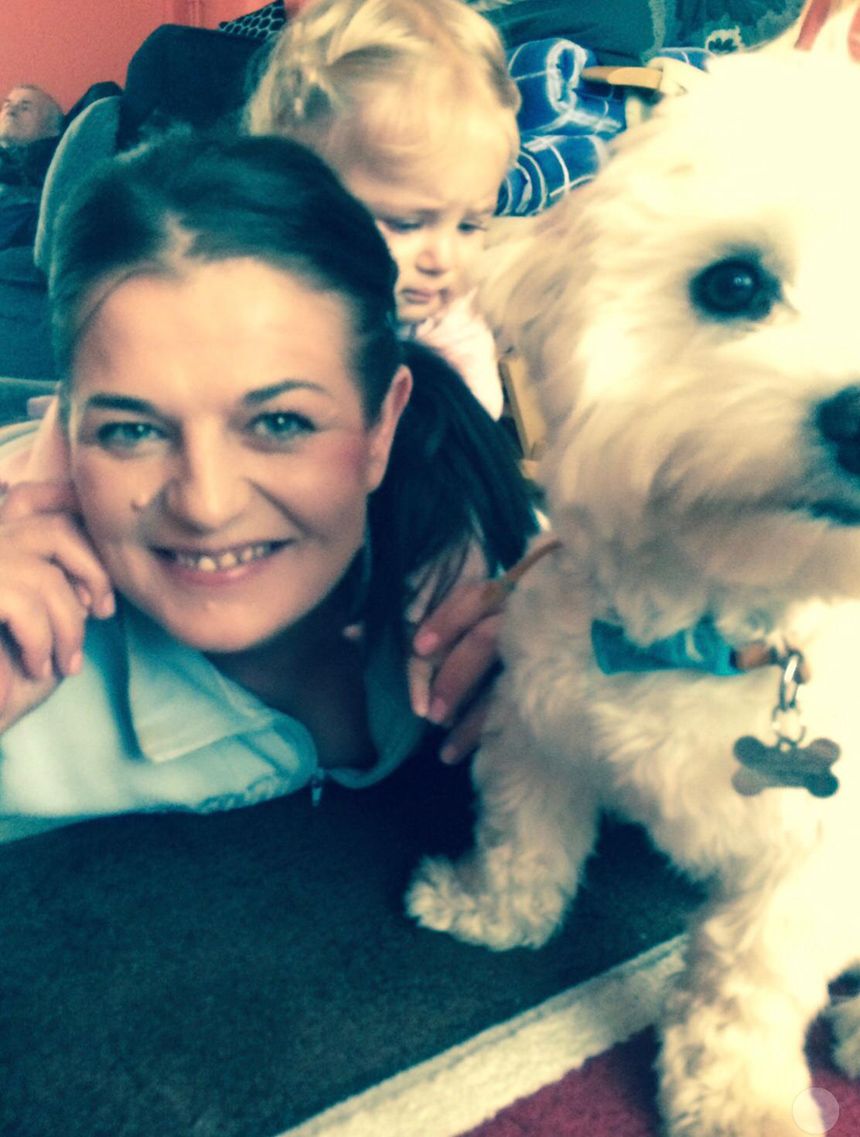 Mira (PA Real Life/Collect)
Now, Mauriova believes her only option is to try revolutionary immunotherapy treatment, designed to help the immune system fight cancer which she thinks could save her.
"We have said that Mummy is poorly, which is why I have to keep going to hospital, but we have not said the word 'cancer'," she said.
"My younger two are not old enough to have heard that word before, so we do not want to mention it."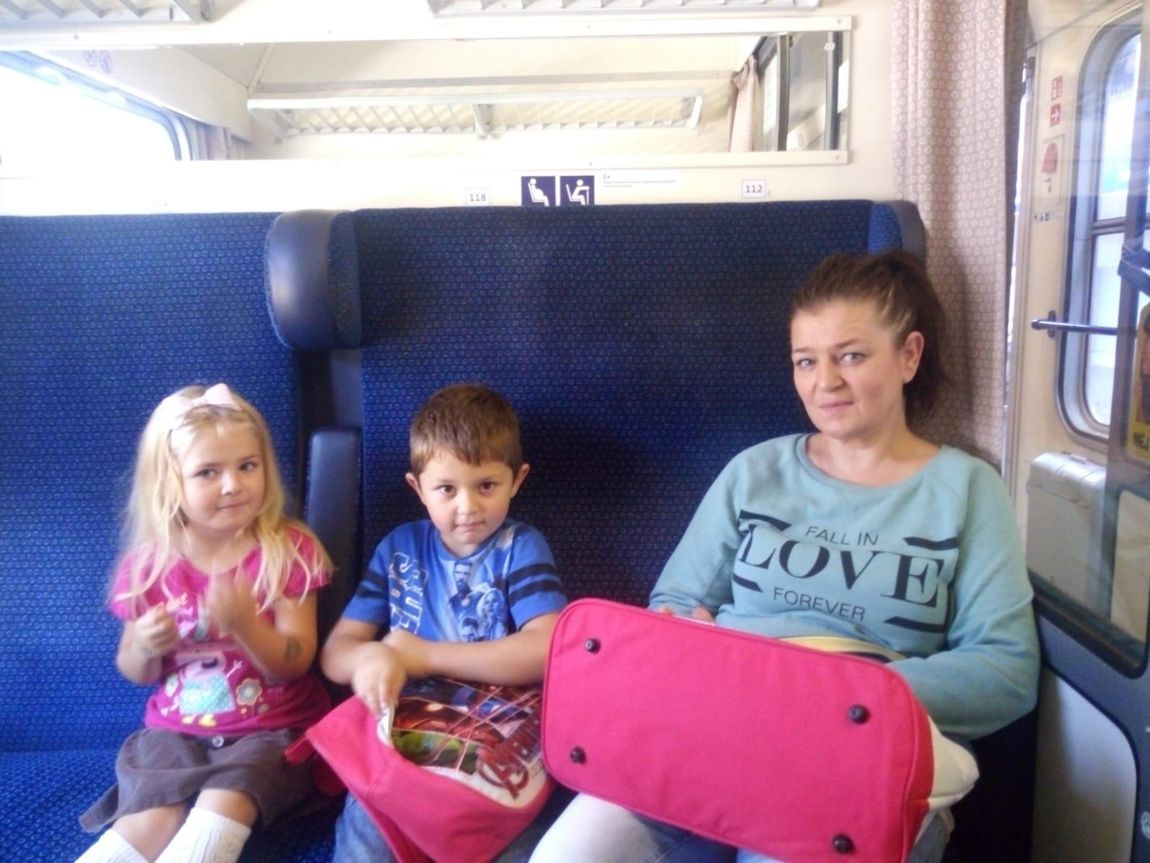 Mira with Aneta and Jan (PA Real Life/Collect)
"We are trying to keep hope and see no reason to stress them out at this stage, they are just too small," she continued.
"Obviously, we are stuck in the house, so we're just trying to play with them as much as we can. We go out in the garden playing football and basketball."
"We're trying to stay as positive as we can and not to be upset all the time."
Mauriova, originally from Slovakia, first noticed blood in her urine when she was holidaying there in April 2019, but believed it was caused by stress after her flight was cancelled.
Back home in the UK, the problem continued and she began having pain in her lower abdomen, so she saw her GP. They referred her for an ultrasound scan.
The scan found fibroids on her womb, which, according to the NHS affect one in three women during their lifetime.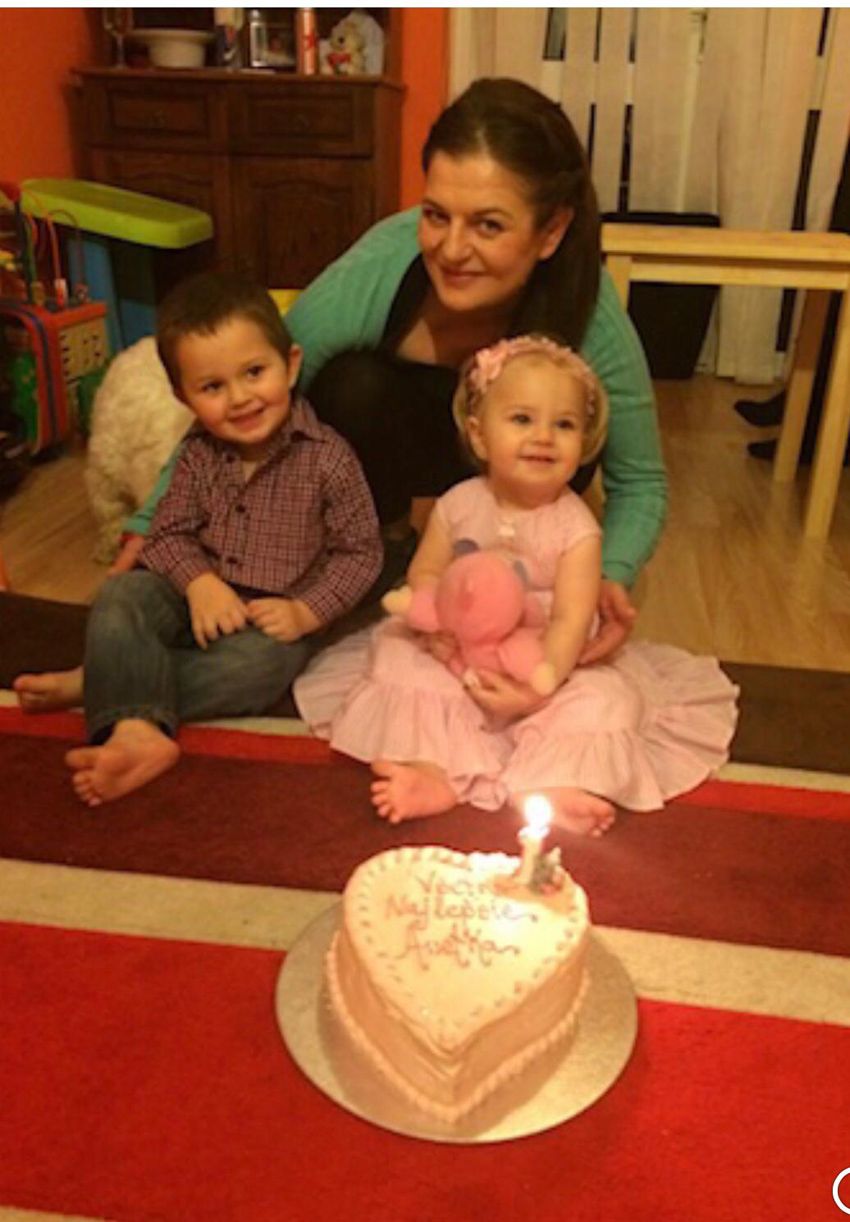 Mira with Aneta and Jan (PA Real Life/Collect)
"I was still getting these stomach pains, so kept going back to the doctor, where I was prescribed antibiotics for a urine infection," she said.
"My father had been diagnosed with lung cancer, so I was paranoid that I had cancer, too, but the doctors didn't seem too worried, which put us at ease."
In December 2019, Mauriova was told her symptoms could point to an early menopause, but online research had heightened her fears that she had cervical cancer.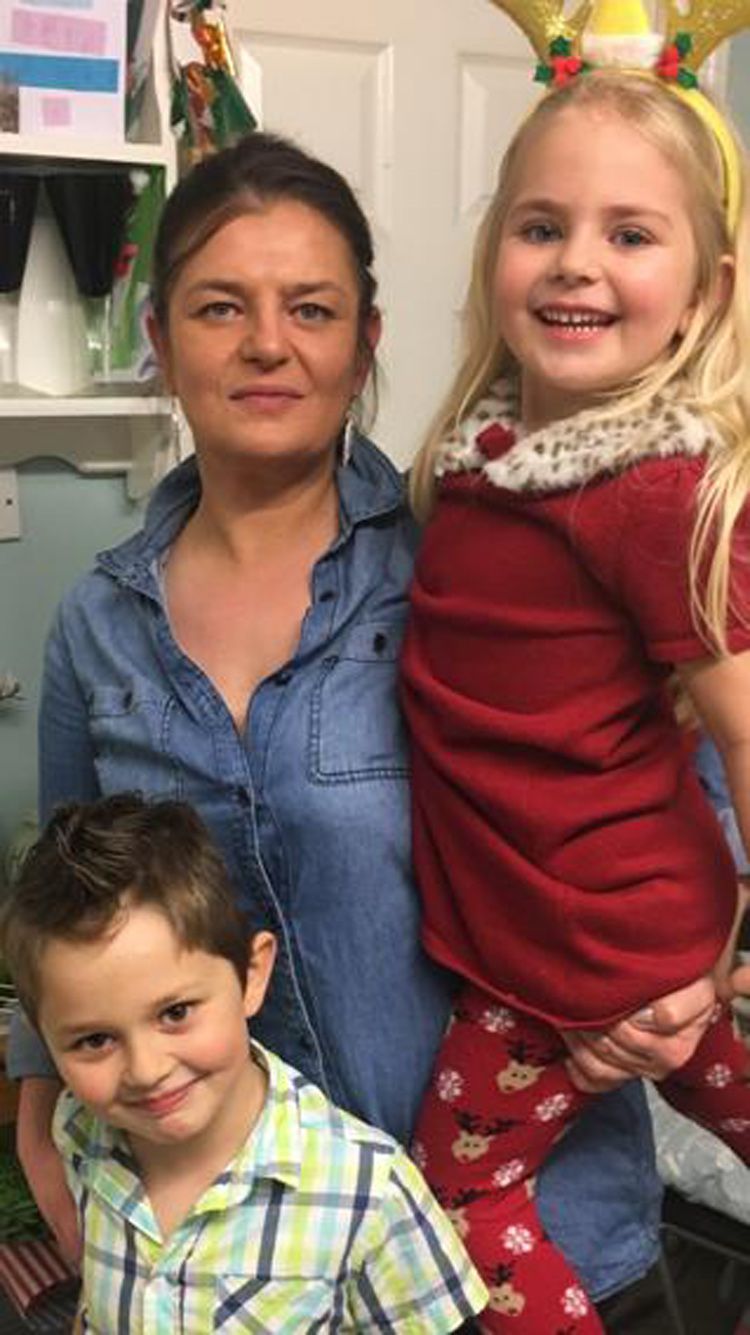 Mira with Aneta and Jan (PA Real Life/Collect)
She was given a cervical screening appointment for January 5, but before the date arrived she collapsed due to the pain in her lower abdomen and was rushed to A&E at Cambridge's Addenbrookes Hospital.
"I saw a consultant who said we had to consider it might be cancer and referred me for a colposcopy, which looks at the cells on the cervix to determine whether they are abnormal," she recalled.
"I had that a few days later and they found a 7cm tumor on my cervix. I was told it looked cancerous, but would need to wait for a biopsy to confirm."
We know there is a lot of confusion and worry about what coronavirus (COVID-19) means for you and your health. We'v… https://t.co/x9NgU8q1YL

— Jo's Cervical Cancer Trust (@Jo's Cervical Cancer Trust) 1589455506.0
"A couple of days later we had the results which confirmed our worst fears. It was devastating. My nightmare had come true – I had cervical cancer," she continued.
"I have been suffering very badly with anxiety ever since."
According to the NHS, cervical cancer is caused by HPV, a common virus, some types of which can trigger abnormal changes to the cells of the cervix, which can lead to cancer.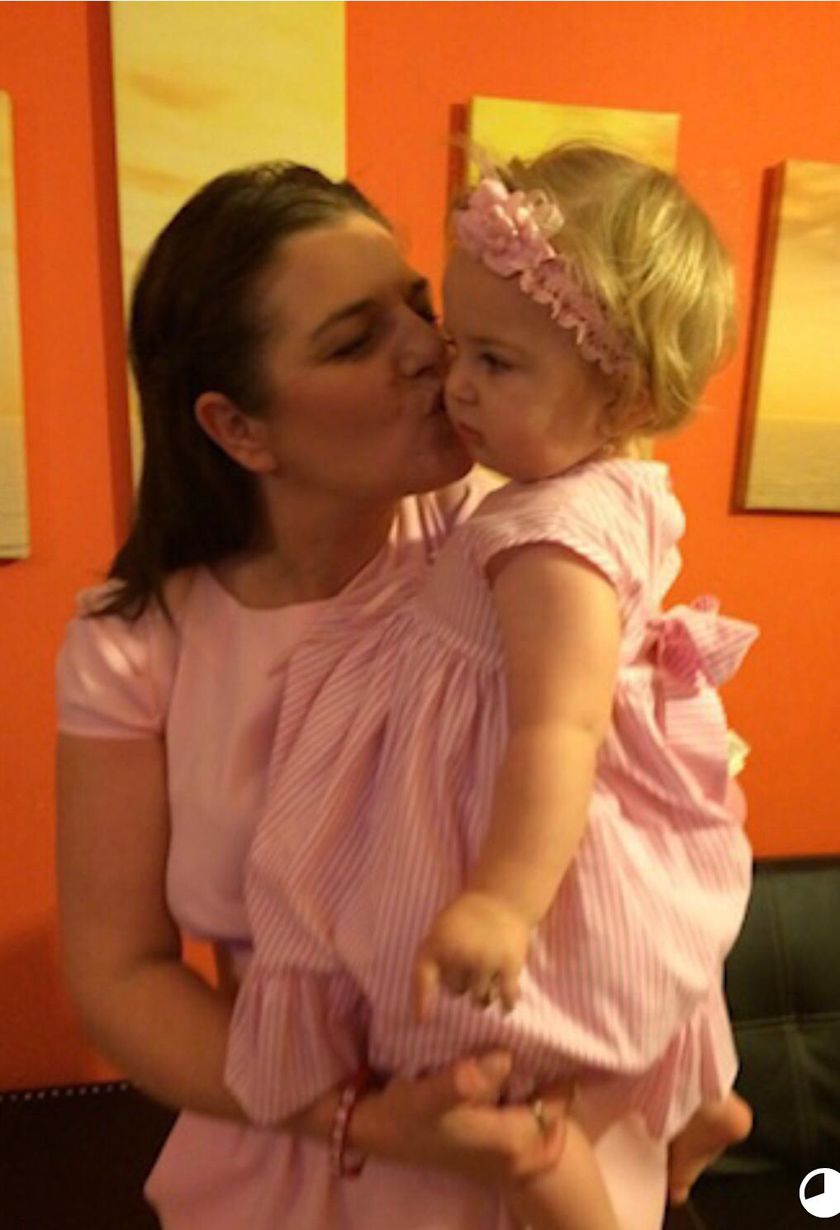 Mira with Aneta (PA Real Life/Collect)
An MRI scan confirmed the cancer was stage 2b, so although advanced, it was treatable.
"We actually felt very hopeful after this, because although it was a very bad situation, the treatment did seem to have a high success rate," Miks said.
Mauriova started radiotherapy straight away, having one week of chemotherapy at the same time. But, because her low blood platelet count she had to stop the chemo after one week.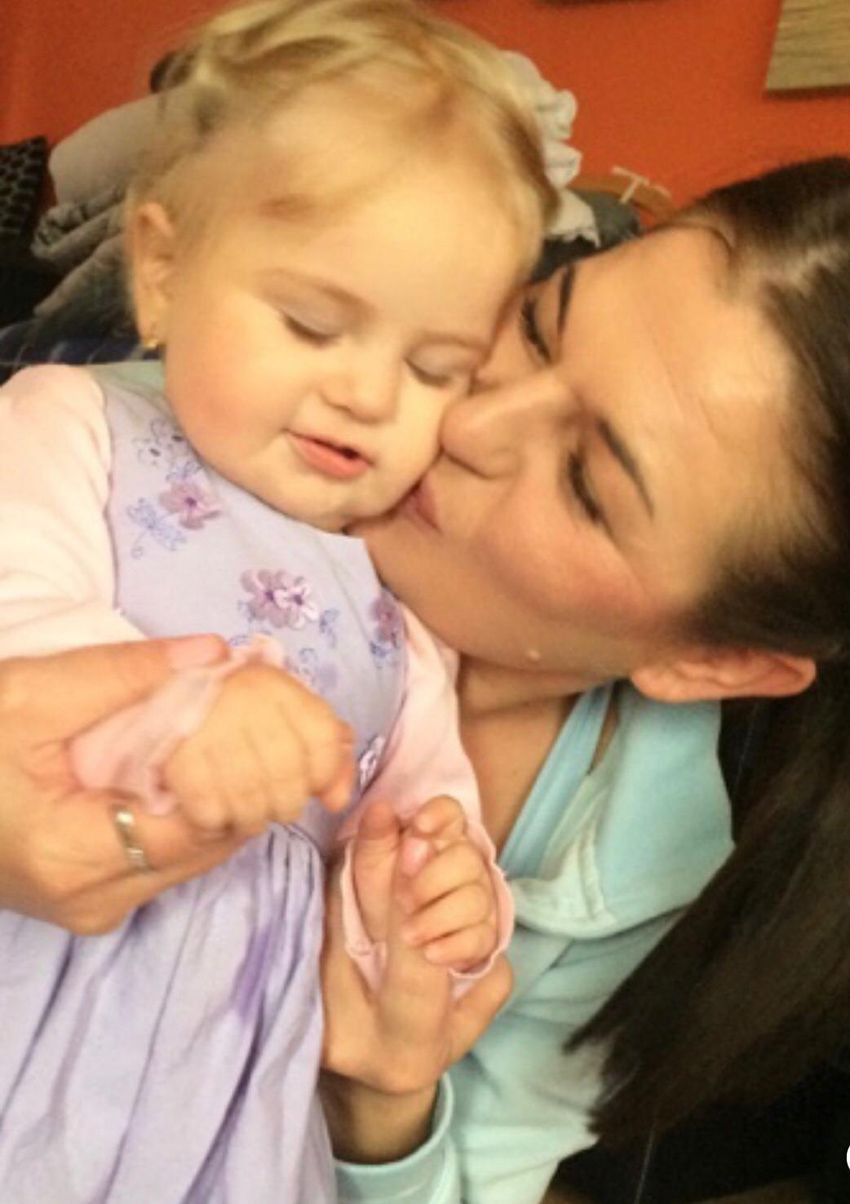 Mira with Aneta (PA Real Life/Collect)
Then, last month, the family received some devastating news.
"We found out at the end of March that the treatment had not been successful in reducing the size of the tumor and the cancer had spread to her lymph nodes," Miks continued.
"The doctor said, 'I'm sorry, it's no longer curable'."
It is still a long process ahead.
"They said if her blood platelets go up, they may be able to start the chemotherapy again, but that would be to prolong her life and would not get rid of the tumor," Miks said.
"We didn't ask what the prognosis is. We have to be strong, it's awful news, but we are determined to find a way."
Now the family are focusing on raising $100,000 via GoFundMe for private immunotherapy treatment in the UK.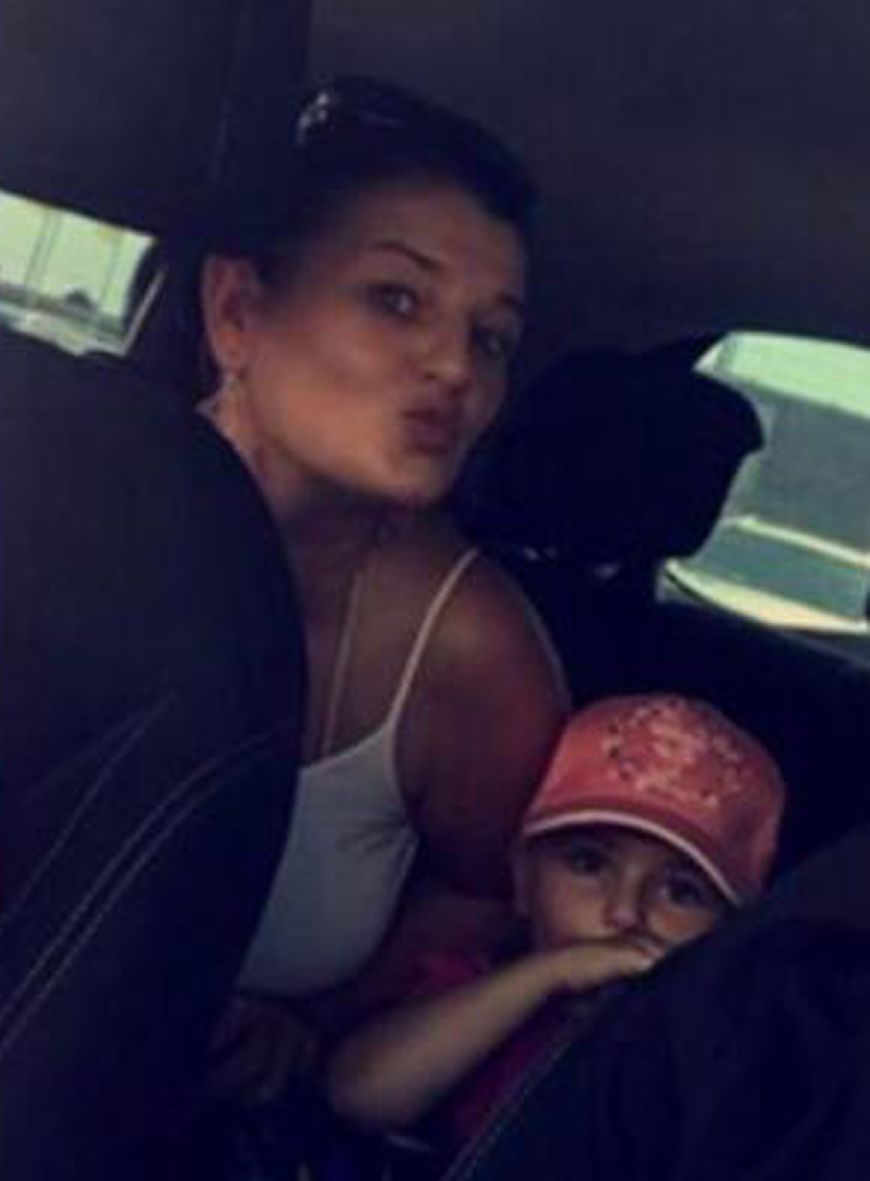 Mira (PA Real Life/Collect)
"There are two options for us," Miks explained.
"We can pay for it ourselves in the UK or we can hope that we will be chosen for a medical trial. But, there is a delay on medical trials."
"We would have to pay £2,500 for an immunotherapy test, which will show what treatment Mira would need and the chances of its success, but the treatment itself will cost thousands more."
"All of this also requires further biopsies, which she is scared of, because her father had them for lung cancer and it just showed the cancer was growing."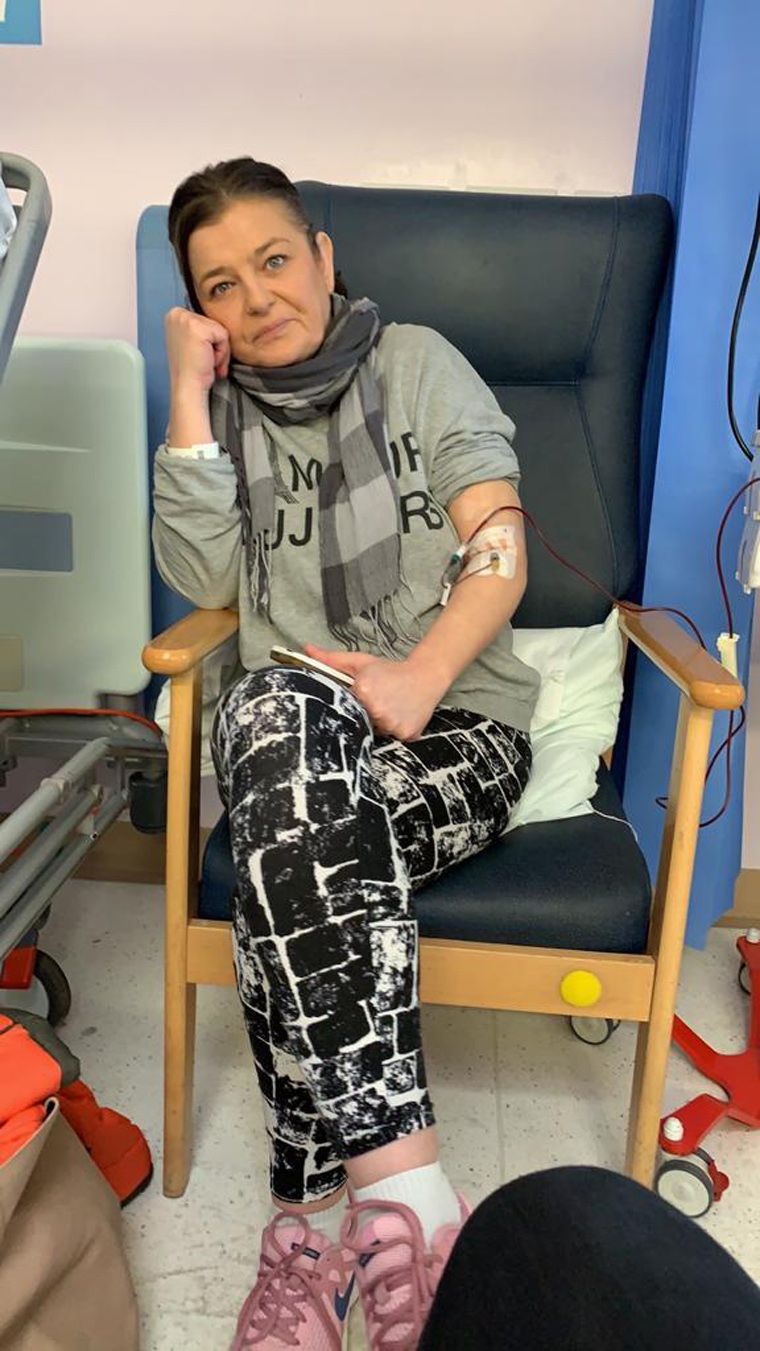 Mira at hospital (PA Real Life/Collect)
Poleaxed at first by the side effects of radiotherapy, although still feeling weak, Mauriova is starting to get her strength back.
"There was one point where the pain in her legs was so bad that we had to take her to A&E. She was screaming, 'I want to die.' She would be up most of the night with the pain, but it's getting better and she has been able to reduce the amount of painkillers she is taking," he said.
"We just need to raise this money as soon as possible, as we don't know how much time we have. If we wait another two to three months it could spread to her organs."
Need to talk? Our free Helpline is open until 9pm this evening 🌙 https://t.co/r44MJcSBa4 https://t.co/AVnhobEklp

— Jo's Cervical Cancer Trust (@Jo's Cervical Cancer Trust) 1589305806.0
Mauriova has already raised more than $2,000, is also urging other women to go to the doctor if they are worried they have symptoms.
"I really want to raise awareness of this. If you have any of the symptoms, make sure you go to the doctor and keep asking them to investigate further if the symptoms are not going away," she said.
"If you can catch this horrible disease earlier, it is much more treatable. Listen to your gut. I do not want anyone else to have to go through this."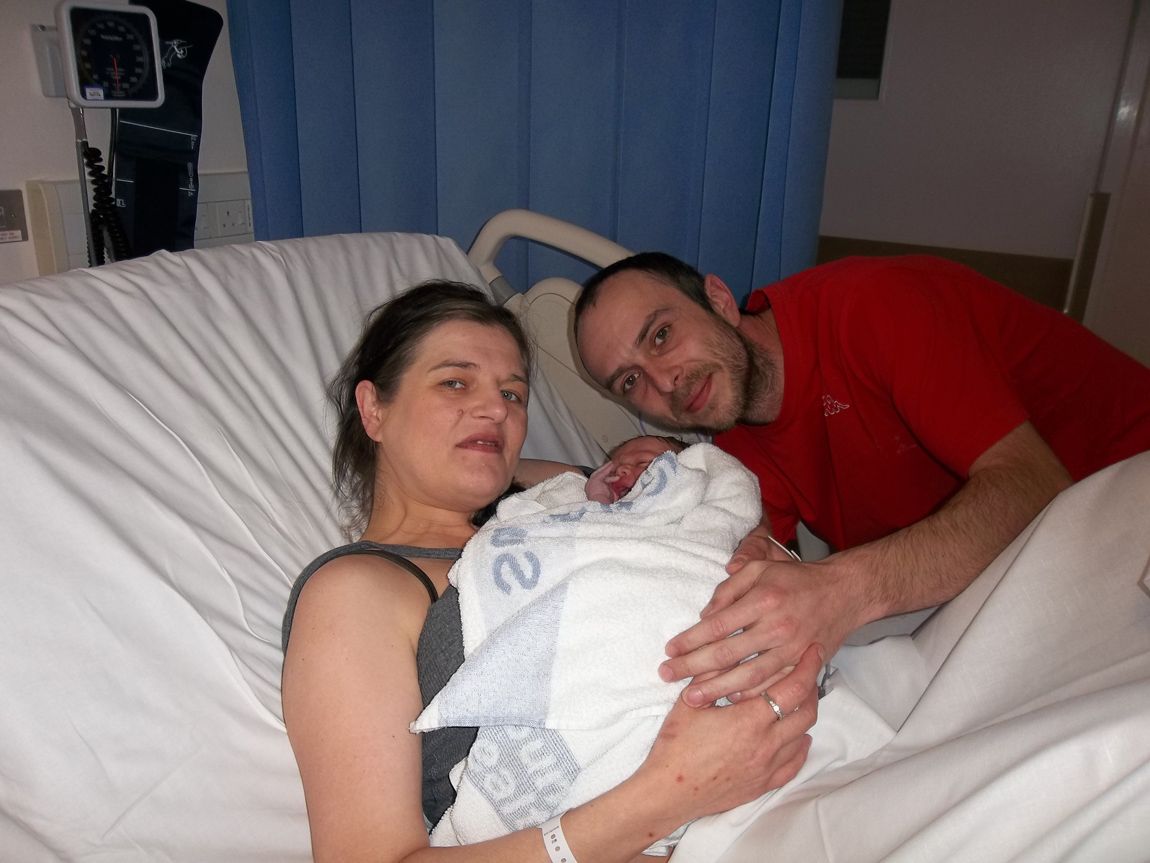 Mira and Jan (PA Real Life/Collect)
"Now I am trying to raise the money I need for immunotherapy and am so grateful to everyone who has donated so far," she said.
To donate visit GoFundMe here.