A personal trainer has told her breast cancer horror story after being diagnosed within two months of losing her mom to the disease and going on to need "five pairs of boobs" following a string of complications with her implants.
---
Mother-of-three Glenda Edwards, 47, was still grieving for her mom Pam Douglas when, in July 2013, she discovered that a "dent-like" mark on her right breast was cancer – resulting in her having a double mastectomy that same month.
But that was only the start of her nightmare, as Glenda, of Four Marks, Hampshire, suffered catastrophic problems following reconstructive surgery, ranging from sepsis – a sometimes deadly reaction to an infection – to twice having implants slip down her chest wall.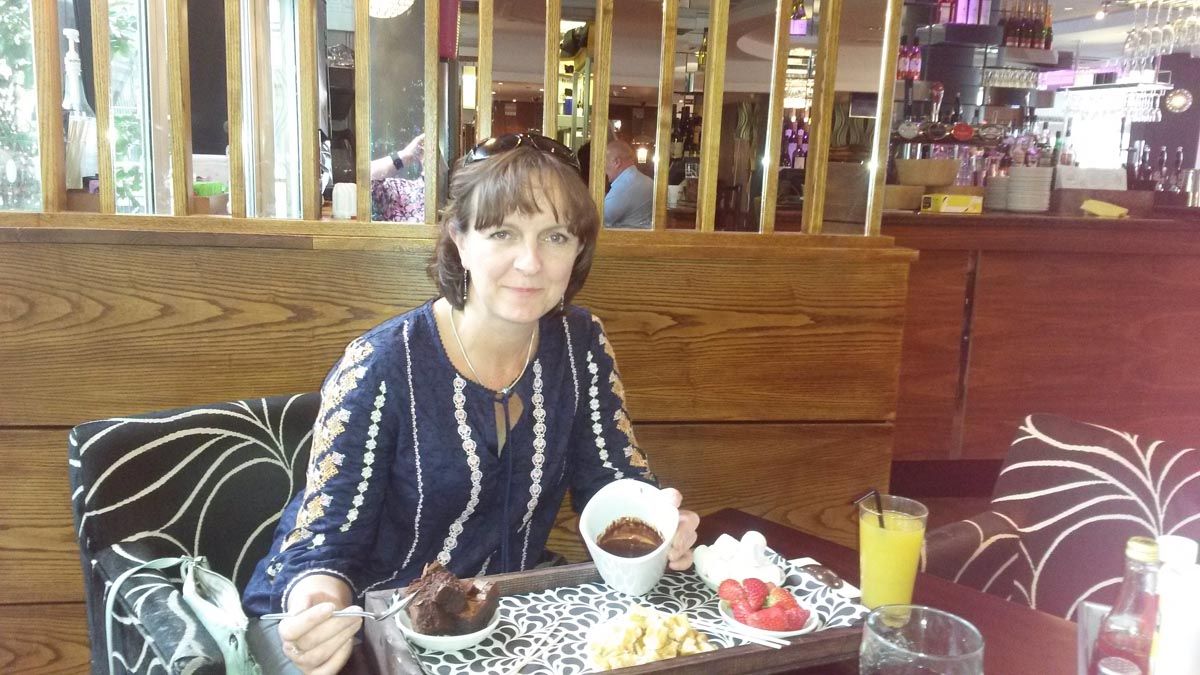 Glenda (PA REAL LIFE/COLLECT)
Finally, having endured five reconstruction operations, Glenda – who has three children, students Callum, 29, Harry, 16 and Jonty, 13, with her project manager husband of 25 years Gareth, 51 – has a natural looking bust after having fat taken from her stomach and transferred into her breasts.
She said: "All in all, including my real ones, I've had five pairs of boobs. Now, where I have so many scars I look like Frankenstein's monster, I have to be careful – but other than that, I've been given the all clear now and I'm feeling great.
"I'm really enjoying life, and have a new found appreciation for everything around me."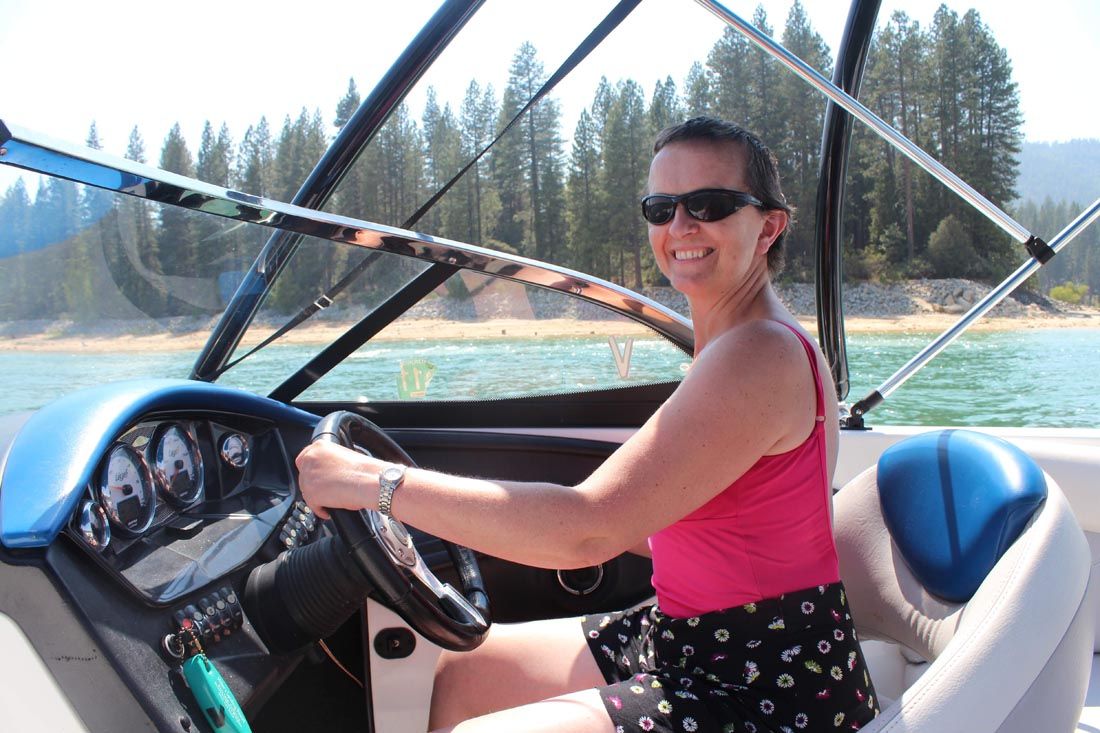 Glenda (PA REAL LIFE/COLLECT)
She added: "Going through all this has made me realize how often people walk around with their heads down. It's so important to look up once in a while, and take stock of all the things you have to be grateful for."
Speaking out to raise awareness of the symptoms of breast cancer, Glenda told how her beloved mom Pam was first diagnosed with it in 2011, going on to get the all clear at the start of 2012, only for it to return by the end of the year.
After being officially diagnosed with secondary breast cancer, meaning the disease had spread elsewhere, Pam tragically lost her fight in May 2013, at age 70.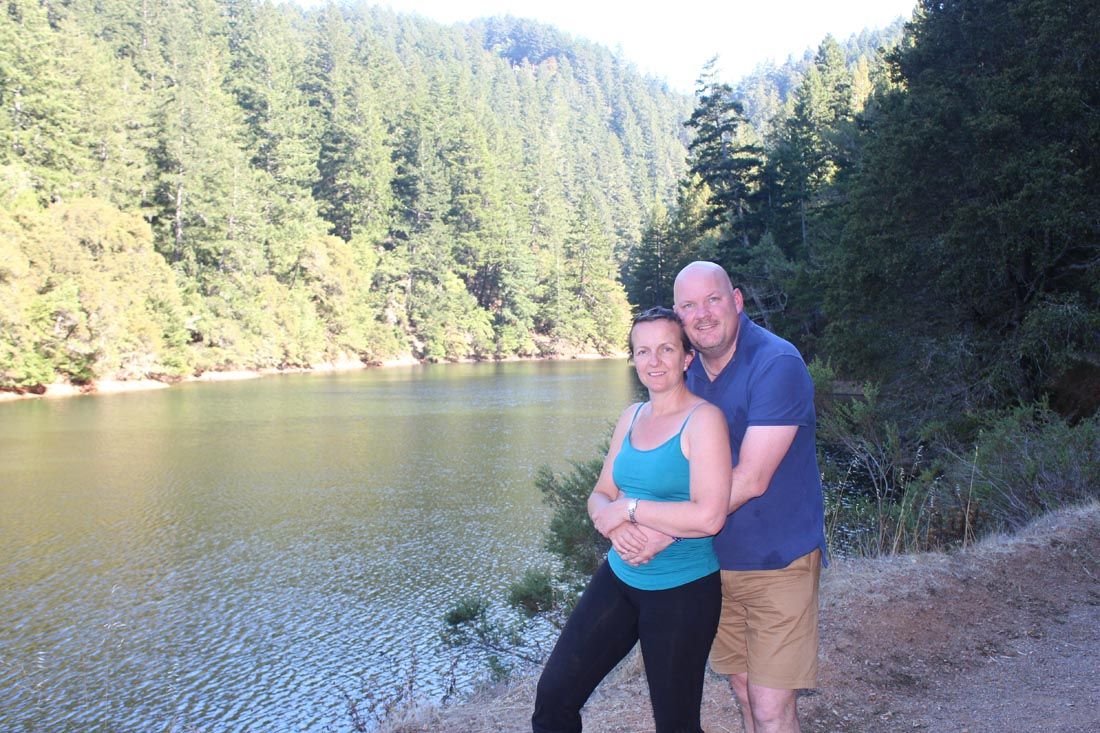 Glenda and Gareth (PA REAL LIFE/COLLECT)
Then, in a haze of grief, Glenda noticed an odd mark on one of her own breasts, saying: "I hadn't been feeling unwell and wasn't in any pain. The first sign that anything was wrong was a dent-like mark on my right breast.
"It almost looked as if somebody had poked some Play-Doh. I lifted my arm up and looked at it in the mirror and it just looked misshapen."
To be on the safe side, Glenda saw her doctor who, knowing her mother had just died from breast cancer, referred her for a mammogram at Royal Hampshire County Hospital, Wiltshire.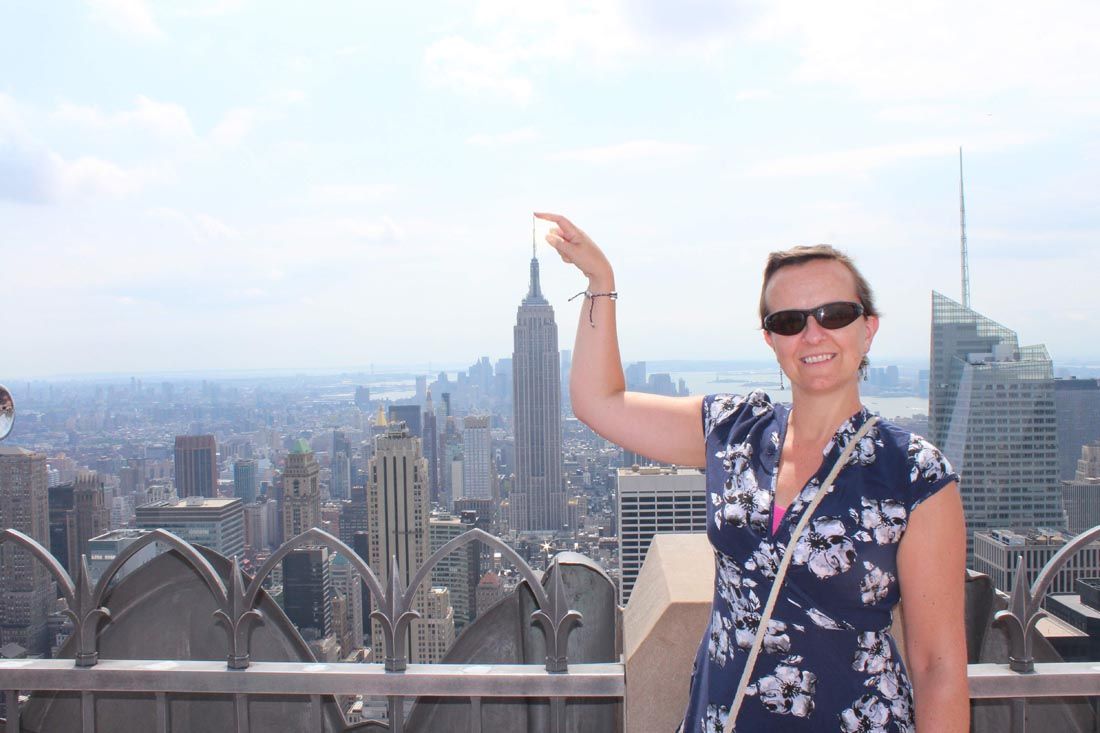 Glenda (PA REAL LIFE/COLLECT)
There, to her horror, in July 2013, she was officially diagnosed with the disease herself.
She said: "It was surreal, like looking through someone else's eyes. One of the worst parts was telling the children. They'd only lost their nan two months earlier, now their mum had breast cancer too.
"I sat them down and said, 'I'm so sorry but I have some bad news.' I tried to be reassuring, but it was difficult when I didn't know myself at that point exactly what I was dealing with."
"Not telling them wasn't an option. For one thing, they would have sensed something was wrong and Gareth and I have always tried to be open and honest with our kids, in the hope they will be the same back," she added.
A couple of weeks later, Glenda returned to the hospital, where she was told the type of breast cancer she had was grade two estrogen receptor positive and HER-2 negative.
Anxious to ensure all traces of the disease were gone, she opted to have a double mastectomy.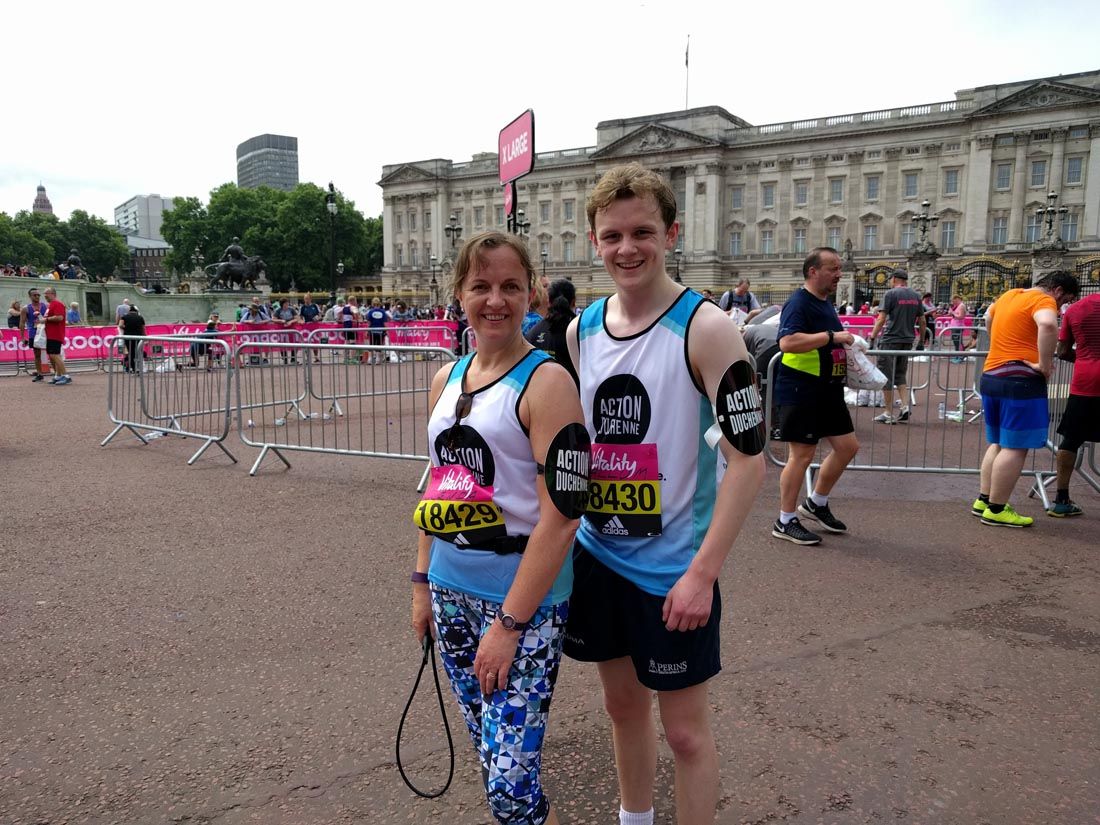 Glenda and Callum (PA REAL LIFE/COLLECT)
"That proved to be the correct decision, as they did some tests on the left breast too, and that was found to have pre-cancerous cells," said Glenda.
Following surgery, she had expander implants put in, going on to start chemotherapy in September 2013, when disaster struck.
Following her first session, she became incredibly unwell, eventually having to race to the E.R., where she was diagnosed with neutropenic sepsis.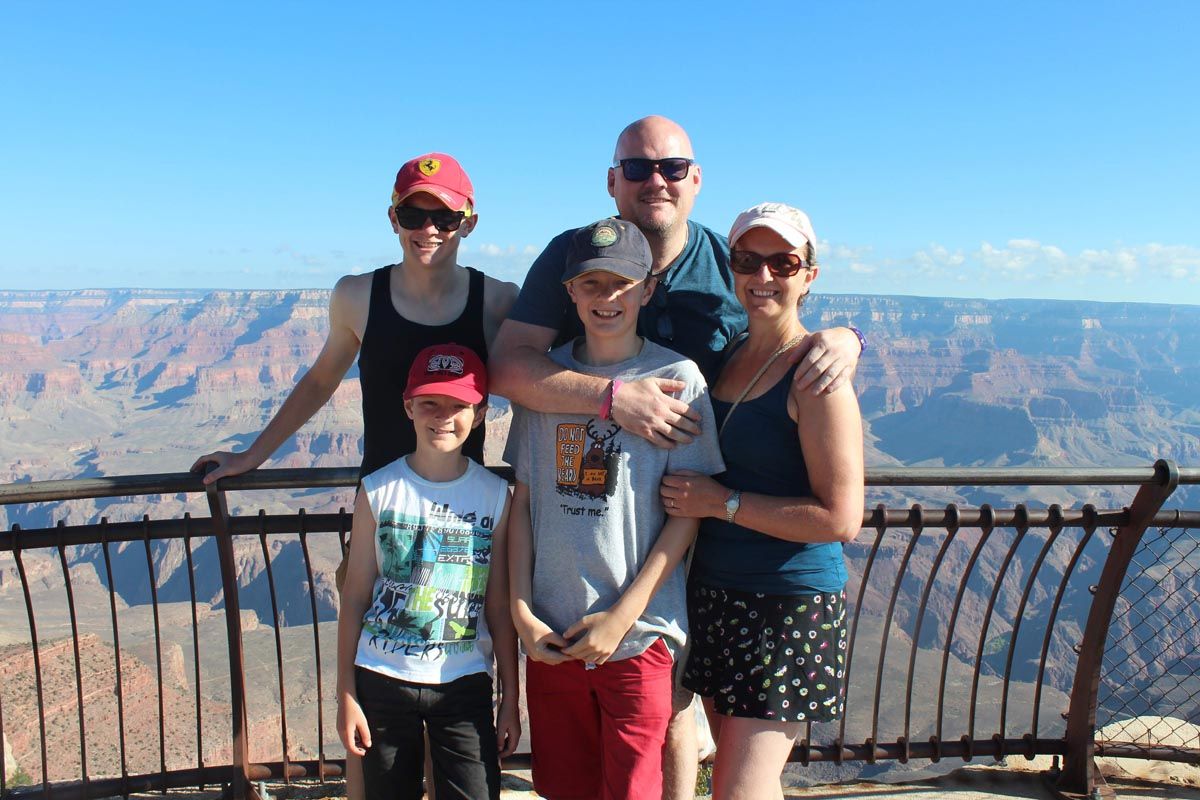 Glenda and Gareth with Callum, Jonty and Harry (PA REAL LIFE/COLLECT)
According to Marie Curie, chemotherapy and other immunosuppressant treatments can cause the condition, which sees patients with low white blood cell counts unable to fight off infections and becoming septic.
"I felt absolutely horrendous," recalled Glenda. "Before the chemotherapy, I almost felt like a fraud, as I had everyone telling me how sorry they were to hear my news – yet I felt relatively well.
"Once I started chemo, though, it was a different story. It was like every single cell in my body was screaming at me, 'What have you done?' When I got neutropenic sepsis, I was in hospital for a week. I didn't realize at the time, but it really was very serious."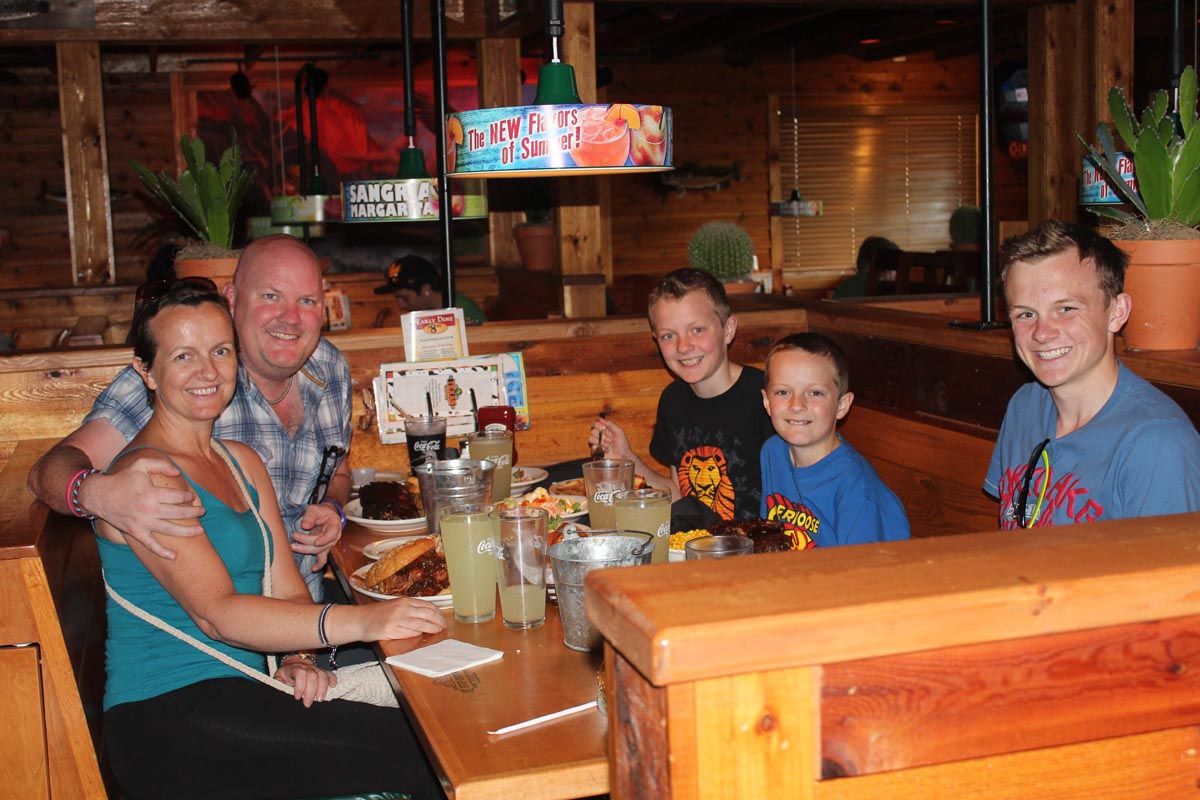 Glenda and Gareth with Callum, Jonty and Harry (PA REAL LIFE/COLLECT)
Glenda continued: "I was in isolation, and doctors had to scrub up and disinfect everything before they came in the room. While my immune system was so compromised, I couldn't risk getting any bugs whatsoever.
"They warned me that, if I did, I may not be able to fight them off."
With doctors worried that the infection had stemmed from her implants, Glenda had to have both removed in two different procedures.
"Nobody had done anything wrong with the implants. I worried I hadn't taken care of them properly or something, but doctors said it was just one of those things," she added.
"My immune system was totally depleted and was attacking what it thought was a foreign body."
Luckily Glenda won her battle with sepsis, but was left terrified to go out in case she picked up another bug.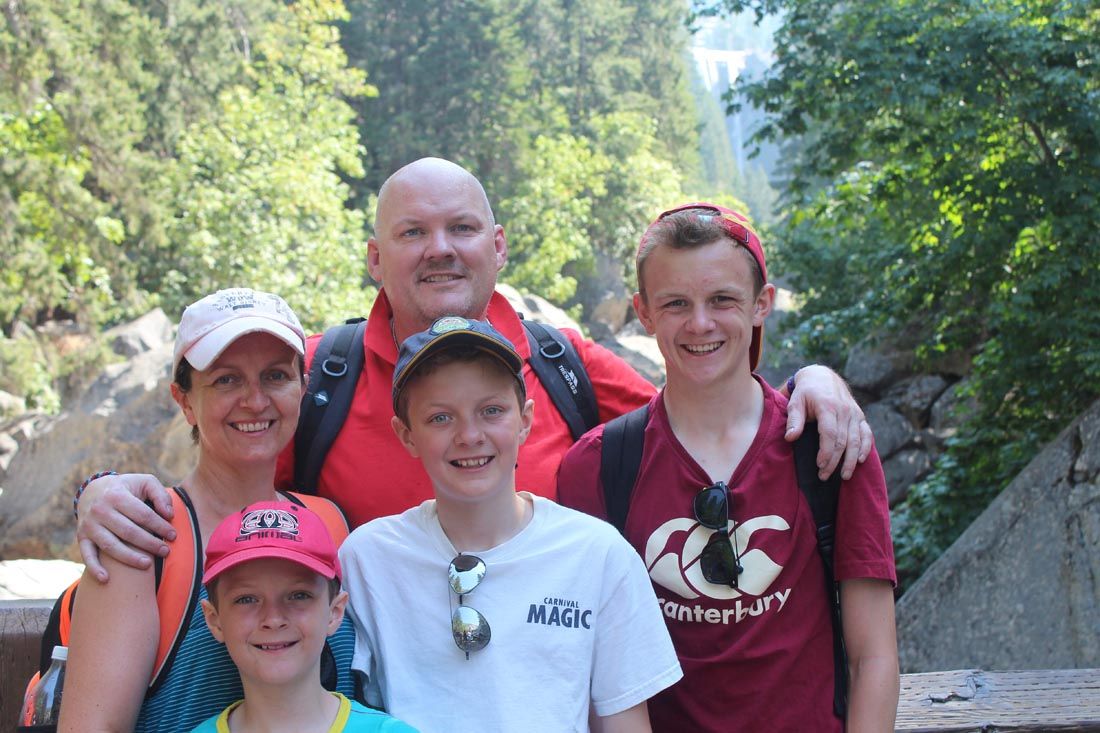 Glenda and Gareth with Callum, Jonty and Harry (PA REAL LIFE/COLLECT)
But, after her chemotherapy ended in February 2014, she had her chest rebuilt with a new set of fixed volume implants only for them to begin to slide down her chest wall a few months later – a complication known as 'bottoming out.'
"Bottoming out basically just means the implants move out of place," she explained. "In my case, I think it was where the muscles in my chest wall couldn't hold them – combined with the fact I do a very active job, meaning I was moving around a lot."
Glenda's surgeon, who she has praised for the "wonderful" care given, then removed and replaced her polyurethane implants – only for the same thing to happen.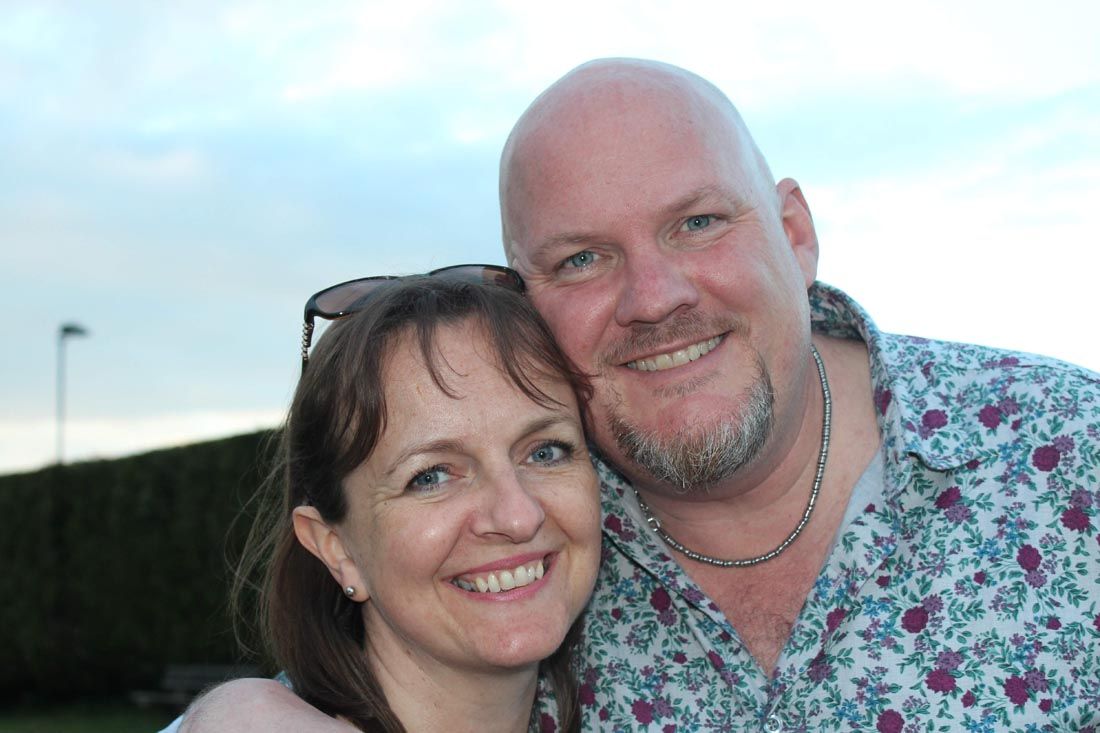 Glenda and Gareth (PA REAL LIFE/COLLECT)
She continued: "Within a few months, they started to slip down the chest wall again and it was back to square one."
So, after talking through her options with medics, it was agreed Glenda would be referred for DIEP flap surgery, where the breasts are rebuilt using skin and fat from the abdomen, and her implants would be left in until she could go under the knife.
Placed on the waiting list, eventually her operation was confirmed for December 2016. But, the month before, she noticed another odd spot on her breast.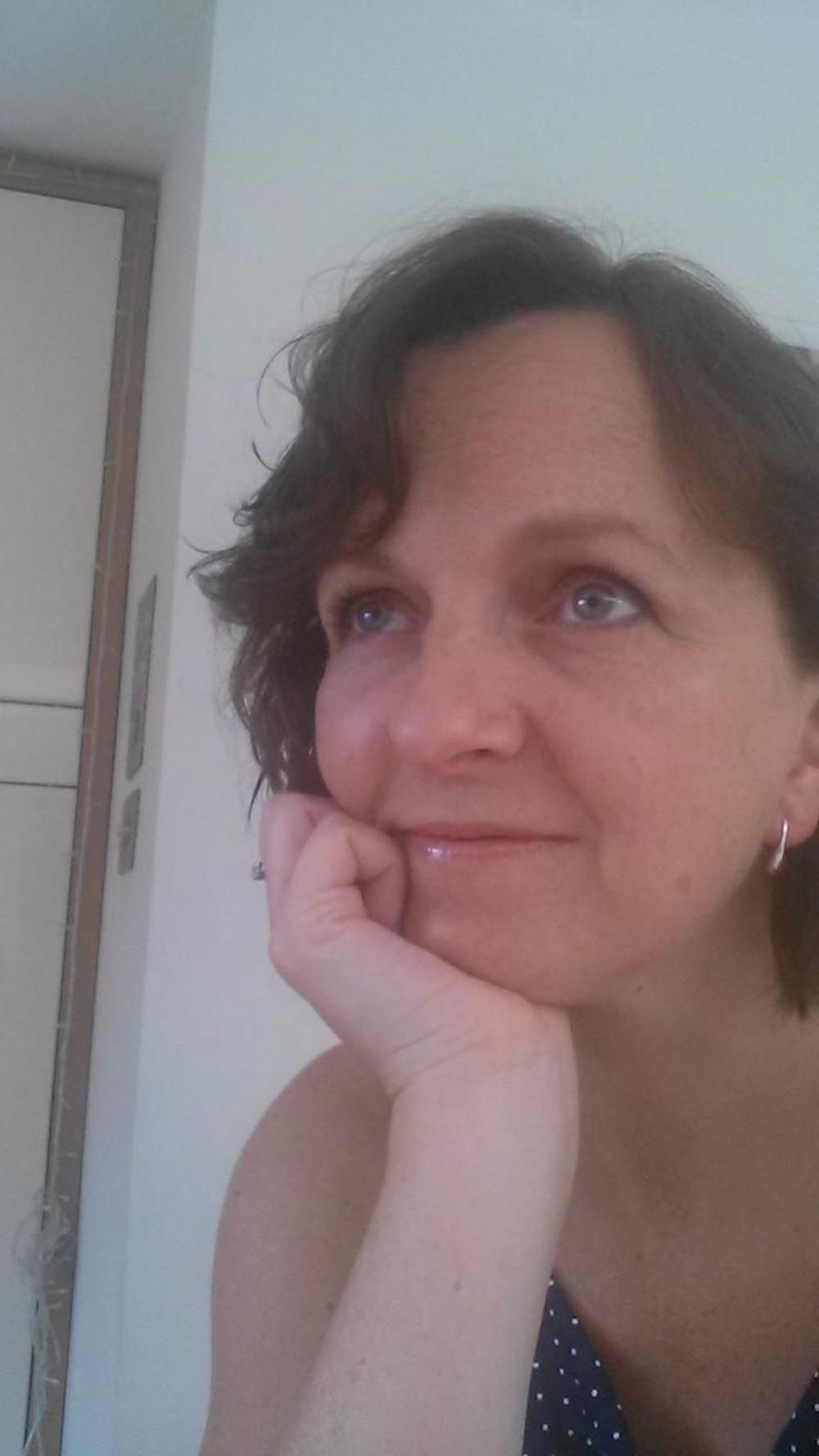 Glenda (PA REAL LIFE/COLLECT)
"I didn't think it was anything majorly worrying, but doctors removed it anyway, just to be sure," she said. "Then, I got a call saying I needed to go in for the results. I knew then that something was wrong, and I couldn't wait. I needed to know then and there.
"They asked if I was sure I wanted to know over the phone, and I said yes. Then they told me, 'It's back.'
"Turned out the mark was a lump of cancerous cells on my skin. I thought the chemo would have killed everything – but some traces had survived."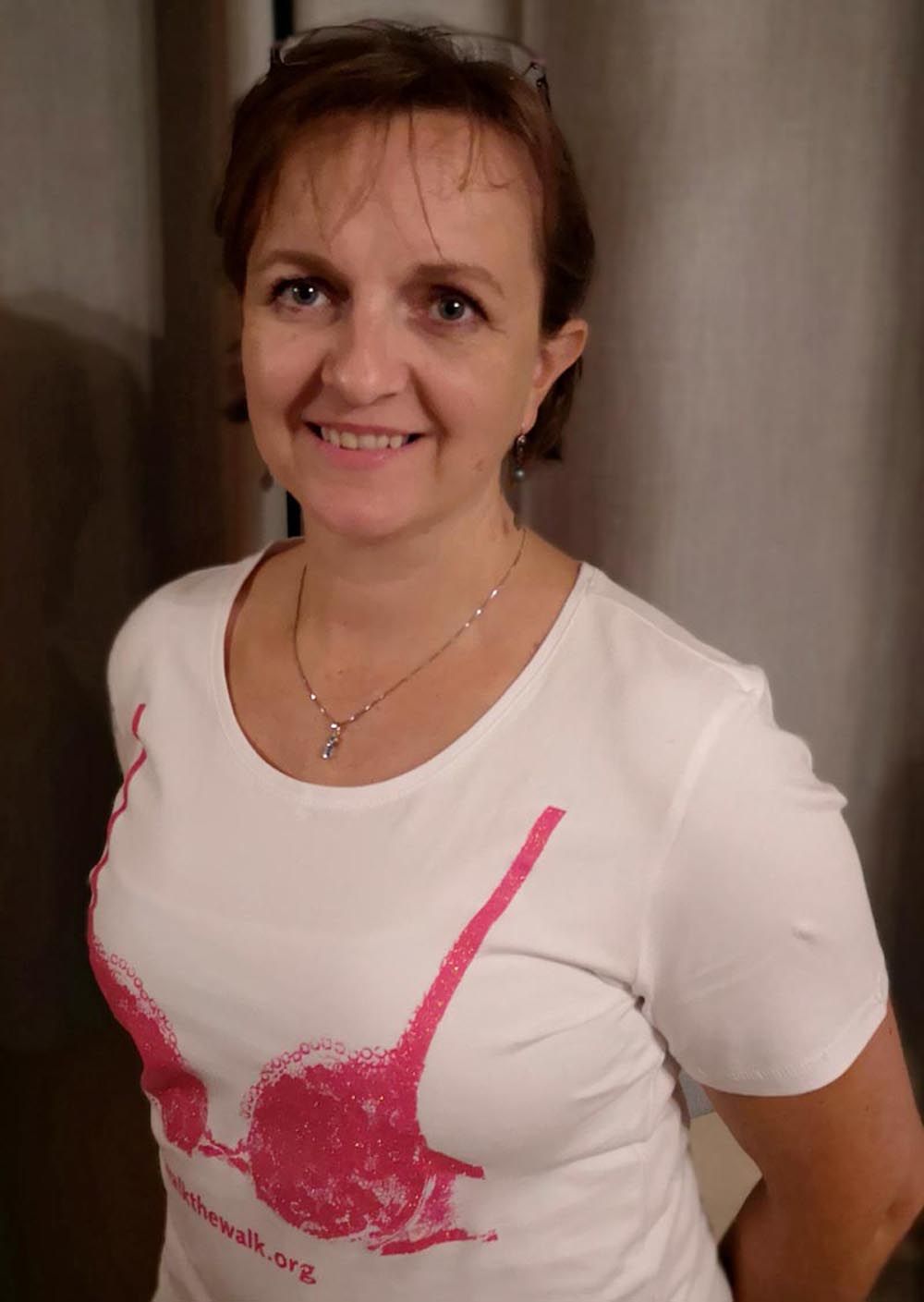 Glenda training for The MoonWalk (PA REAL LIFE/COLLECT)
Just before Christmas 2016, Glenda had the lump cut away and further tests run to see if the disease had spread any further.
She then faced a tortuous wait over the holiday season for the results, finally getting confirmation in January 2017 that, thankfully, it had not.
In March of that year, she started a course of radiotherapy, the side effects of which she found much easier to cope with than chemo.
Then, that June, she went under the knife once more to remove her ovaries after genetic testing – carried out as a routine precaution given her family history – showed she may be at heightened risk of developing ovarian cancer in the future.
She explained: "It wasn't either the BRCA1 or BRCA2 genetic mutation, which are the most well-known ones. Medics saw I had another odd mutation and recommended that, once I reached menopausal age, I removed my ovaries as a precaution.
"In the meantime, I could have injections every four weeks, until I reached the menopause. But after a couple of sessions, I started thinking about how much it was going to cost the NHS to keep having them for years to come, and figured I may as well just have the surgery."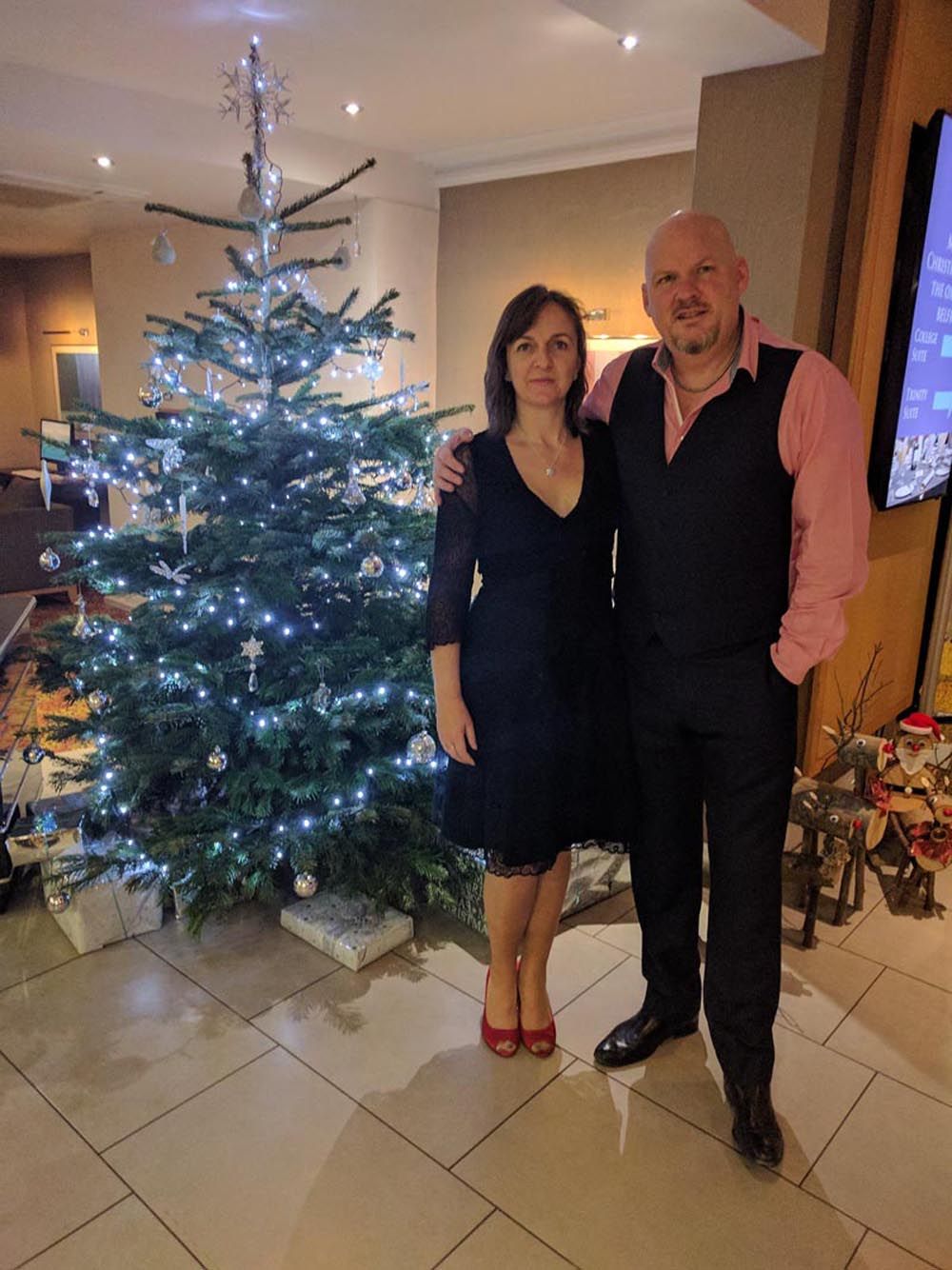 Glenda and Gareth (PA REAL LIFE/COLLECT)
Finally, in March 2018, after she had recovered from radiotherapy, she had her DIEP flap surgery at Queen Alexandra Hospital, Portsmouth.
She added: "They literally cut me from hip to hip. The operation lasted about six hours in total, and that was with two surgeons working on me."
Now recovering well, Glenda, wants other women to be aware of the less well known signs of breast cancer, like the dented skin.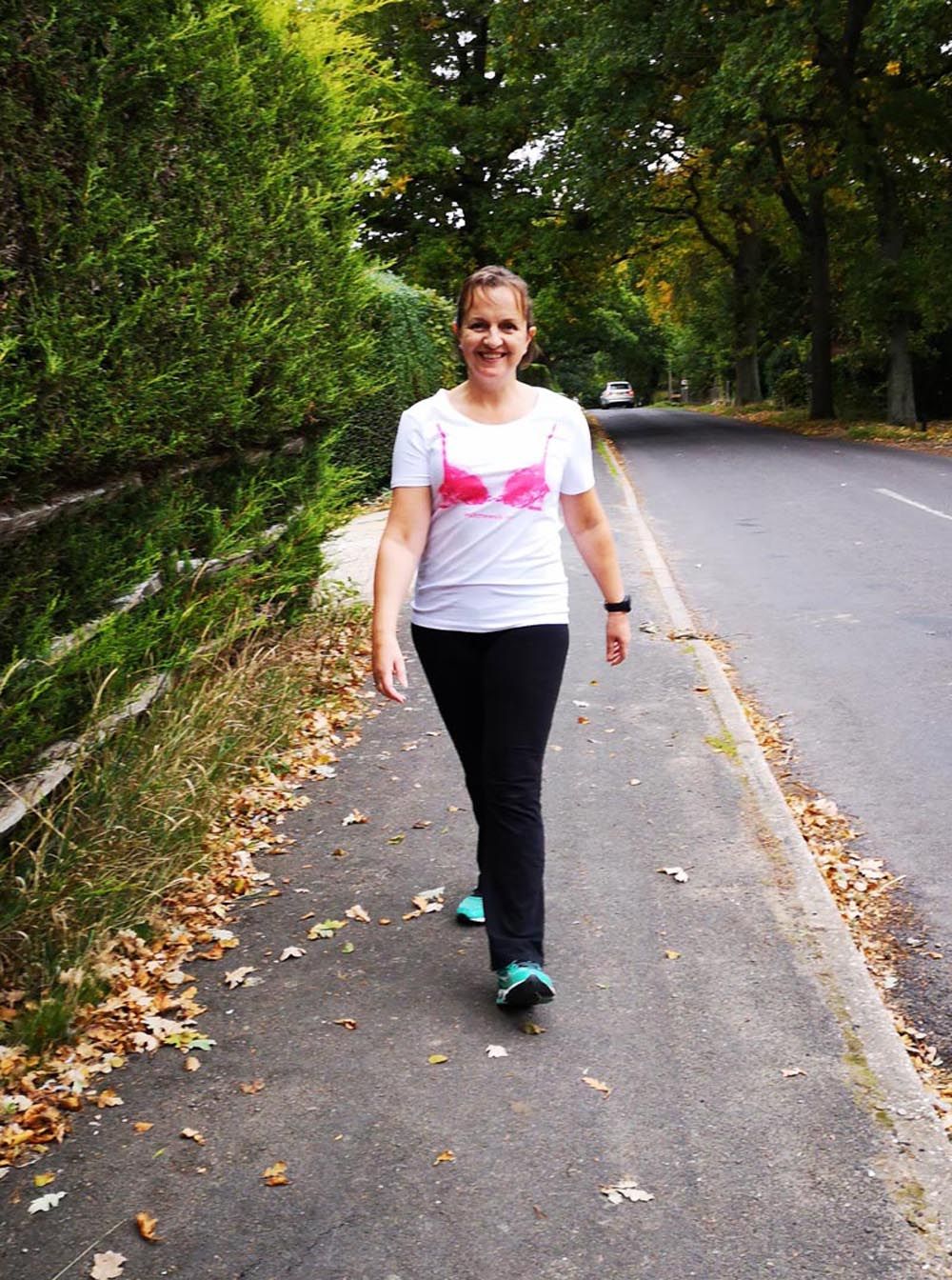 Glenda training for The MoonWalk (PA REAL LIFE/COLLECT)
Now hoping to take part in the Walk the Walk charity's annual TheMoonWalk in May 2020, which sees thousands of men and women take to the streets and walk through the night in specially decorated bras, she said: "Throughout all of this, my mantra has been to have no regrets. I didn't want to look back and think, 'If only I'd had that treatment.'
"I vowed to do whatever it took to get through. My family was an amazing support too. It was incredibly difficult for them, especially Gareth, who was juggling work and the kids with everything that was happening to me.
"I would love to one day take on TheMoonWalk. It would be both in memory of my mum, and a great way of challenging myself and showing that cancer can be beaten."
The MoonWalk London 2020 takes place on Saturday, May 16th. To find out more or to sign up to take part click here