Prominent Republicans have long railed against the peaceful demonstrations of professional athletes against systemic racism and racial bias in law enforcement, most notably in reaction to players kneeling during the National Anthem.
Texas Republican Senator Ted Cruz took aim at these demonstrations in the NBA when he shared a piece from far-right Fox News host Sean Hannity which noted that viewership of the NBA finals had decreased.
Cruz used this as evidence of public disdain for peaceful demonstrations from athletes.
That's when Mark Cuban, owner of the Dallas Mavericks, took Cruz to task for the tweet.
Cuban said that Cruz was actively hoping for diminished employment security for NBA workers while Cruz's state of Texas has three NBA teams.
Unlike a number of NBA team owners, Cuban has expressed support for the Black Lives Matter movement as well as demonstrations from NBA players, whose opinions are frequently dismissed by Republicans who think they should "shut up and dribble."
Cruz took umbrage at Cuban's response and assured that he rooted for the success of Texas' NBA teams.
He then claimed that the NBA was hell bent on insulting its own fans.
Cuban didn't mince words in his response.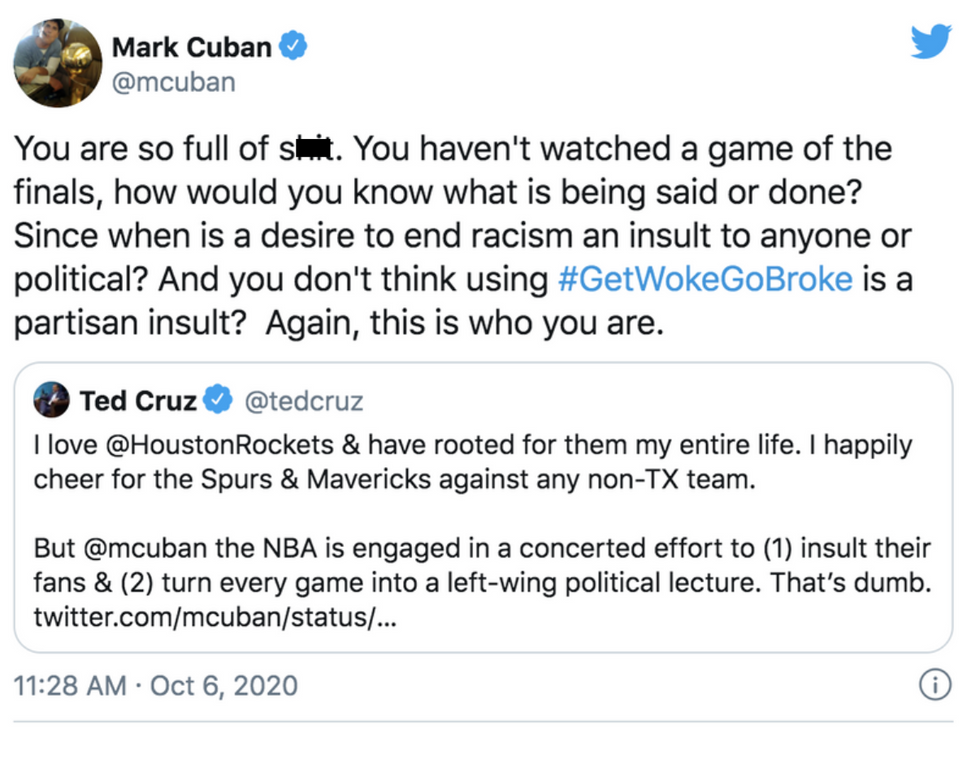 @mcuban/Twitter
The interaction only devolved from there.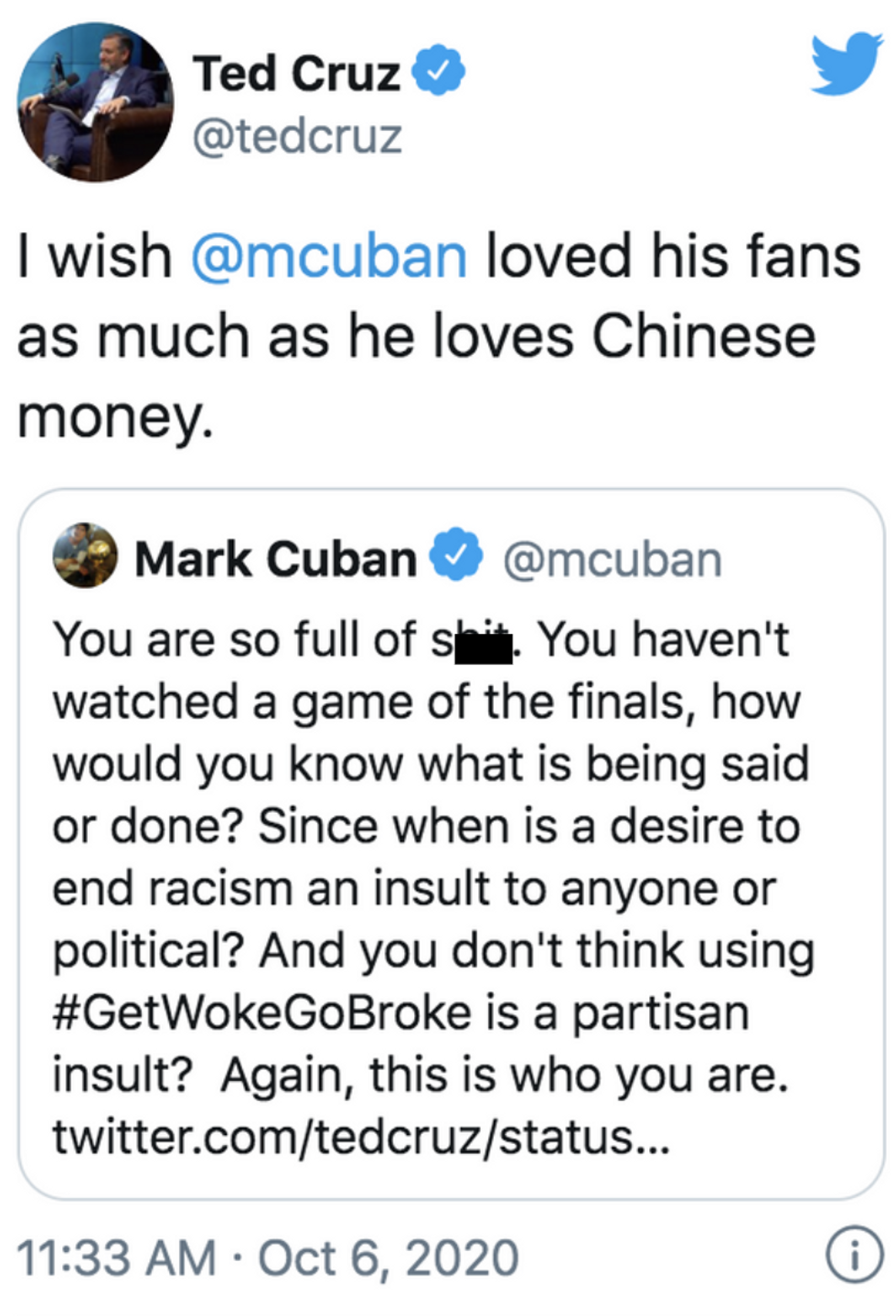 @tedcruz/Twitter
People largely sided with Cuban and began mocking Cruz.
Cruz's tweet wishing that Cuban "loved his fans as much as he loves Chinese money" drew a number of comebacks.
Ouch.