A man was left homeless after spending his entire life savings on the "freedom convoy" in Ottawa, Canada.
And, as he told CTV Ottawa, he deeply regrets his decision.
Thrown Under The Bus By Freedom Convoy | Supporter Now Broke & Homeless - Martin Joseph Anglehartyoutu.be
Beginning this past January, thousands of Canadian long-haul truck drivers began occupying Canada's capital city of Ottawa in protest of Covid-19 vaccine requirements.
And though Martin Joseph Anglehart claimed he never "had a stance" on mandates regarding masks and vaccines, he felt compelled to join what became known as the "freedom convoy" after Covid-19 restrictions prevented him from visiting a dying friend in the hospital.
As a result, he shut down his web development business and relocated from his home in Fort McKay, Alberta, to join the protestors in Ottawa.
"I thought that [it] was a cause that was bigger than me."
"And I thought … it was worth the effort to go."
According to his bank statements, in addition to purchasing food and fuel, Anglehart soon found himself transferring thousands of dollars to his fellow protestors.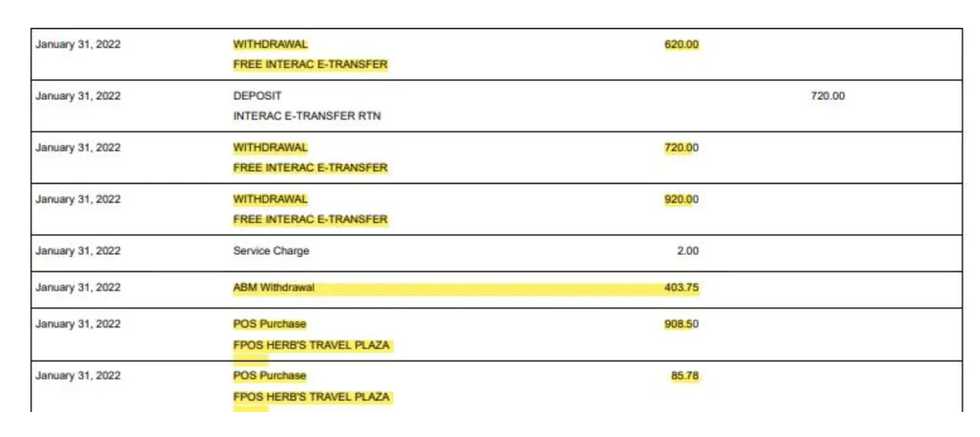 Martin Joseph Anglehart
Anglehart expected to be reimbursed for his expenses through the many online crowdfunding pages in support of the convoy.
However, Anglehart soon found his bank account frozen following the "Emergencies Act", which froze the assets of over 250 names and businesses linked to the convoy.
And after Ontario Premier Doug Ford labeled the convoy an "illegal occupation" on February 11, Anglehart was arrested.
He was later released on the condition that he leave Ottawa immediately and must remain at least 100 kilometers outside of Ottawa.
In addition to his Dodge Caravan being seized and remaining in Ottawa, Anglehart lost almost all of his life savings of $13,000.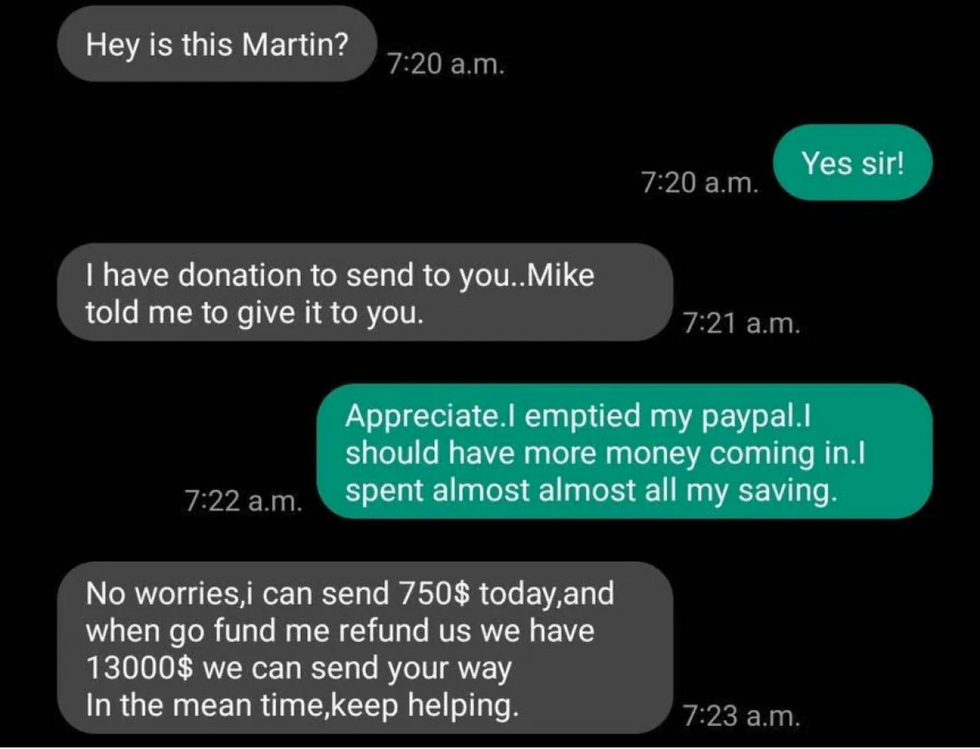 Martin Joseph Anglehart
Anglehart was also later evicted from his home, his landlord having reportedly disapproved of his "point of view" regarding the convoy.
Anglehart currently lives in his SUV, and, as one might expect, he deeply regrets all of his involvement in the protest.
He even expressed remorse to the people of Ottawa for all the chaos to which he contributed.
"I would like to apologize to [the] people in Ottawa."
"I'm sorry … All I wanted was to help people."
As Anglehart's story gained more and more attention, Twitter users were quick to express their reactions—and he received fairly little sympathy.
However, there were a number of tweets which questioned the validity of Anglehart's story.
A video response from one of his fellow protestors claimed that Anglehart's story was "not true" and that he was given thousands of dollars by other members of the convoy.
While a few other posts suggested that this wasn't the first time Anglehart claimed he lost his life savings and made a public plea to earn sympathy and support.

Whatever the truth behind Anglehart's story, there are those who believe he won't be the only one to find himself in such a precarious situation.
Joao Velloso, a law professor at the University of Ottawa, told the CBC that there were likely many who spent well above their means to partake in the convoy, simply to be a part of something.
"You may have people that [were] seeking a sense of community."
"Everybody was tired of the pandemic … And you see people for the first time in two years … I can totally understand that."
"We are not talking about people with a lot of resources."
"They have their trucks, they have some funds … [but] the vast majority of the protesters …[were] middle class, sometimes low middle class."
Velloso also highlighted a $300 million class action lawsuit filed by Ottawa residents and businesses against the protestors, which would likely bankrupt the majority of people named.