Nine Louisiana State University students were arrested Thursday, February 14th on charges of hazing. All nine students were members of the Delta Kappa Epsilon fraternity, where the alleged hazing took place.
According to The Advocate, arrest records indicate that "DKE members operated under a code of silence meant to conceal abusive hazing rituals that led to the arrest of nine current and former students this week."
---
Those arrested included Charles Eugene Brakenridge, 23; Blake Andrew Chalin, 20; Cade Rain Duckworth, 23; Gaston Thomas Eymard, 23; Shakti P. Gilotra, 22; Joseph Dylan Harkrider, 19; Malcolm Richard McNiece, 23; Alexander Joseph Rozas, 23; and Garrett Joseph Sanders, 21. Duckworth and McNiece were not currently enrolled as students this semester, but the others were.
Mugshots of the nine can be viewed below: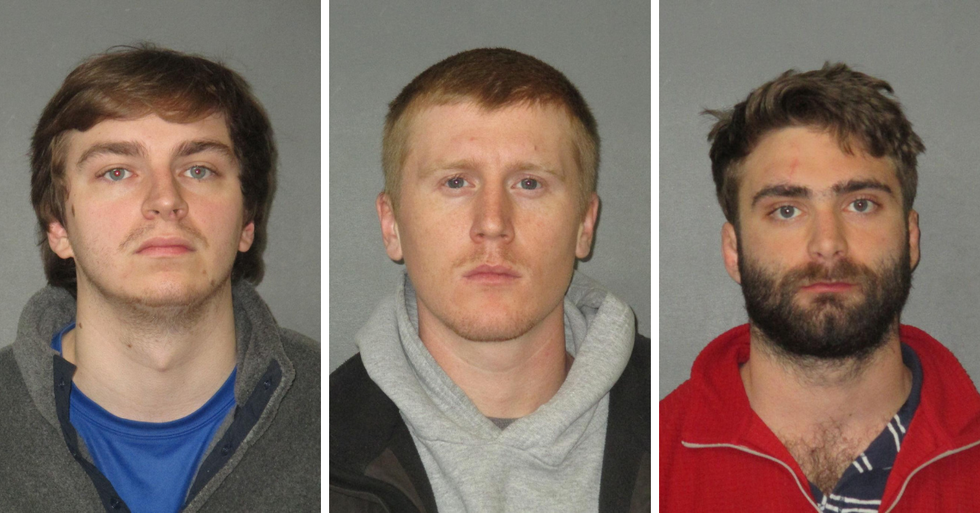 Left to Right: Brakenridge, Duckworth, and EymardEast Baton Rouge Sheriff's Office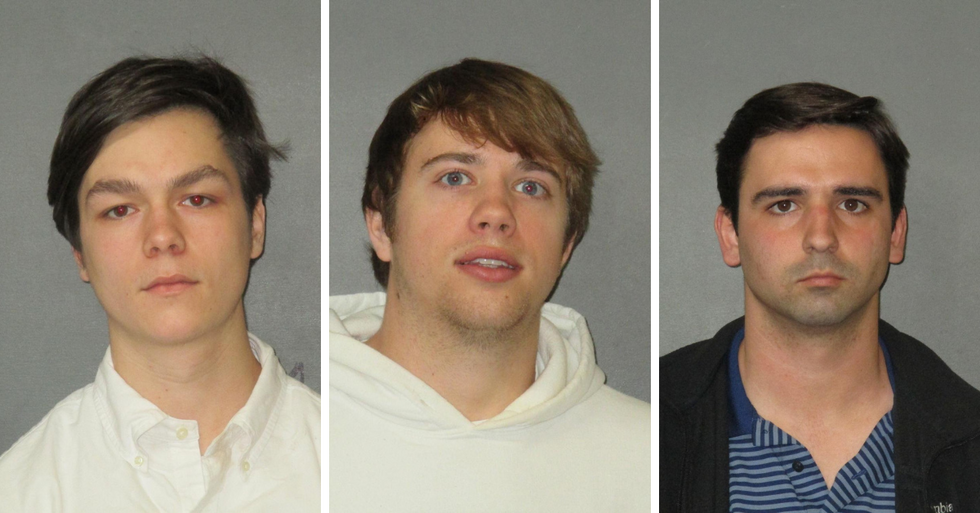 Left to right: Harkrider, McNiece, and RozasEast Baton Rouge Sheriff's Office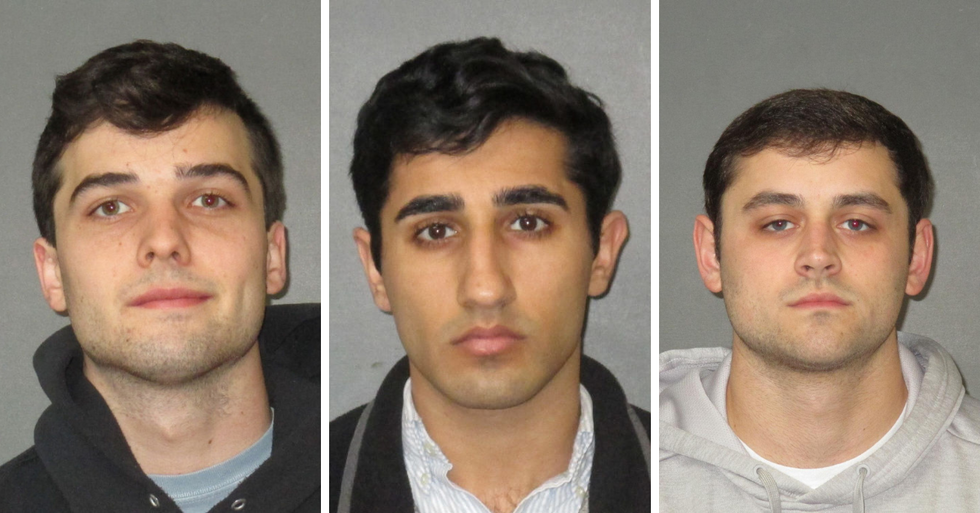 Left to right: Chalin, Gilotra and SandersEast Baton Rouge Sheriff's Office
The incidents of violent hazing these men are accused of participating in happened last fall. The exploits included multiple horrendous acts like forcing pledges to submit to being urinated on, beaten with pipes and kicked with steel-toe boots. One student reported having been doused with gasoline.
Another pledge was forced to "strip down to his underwear and climb into an ice machine that was half filled with water and half still frozen ice," where he was forced to remain for over 30 minutes. He reported that he did not attempt to escape because he felt he would have been beaten for doing so.
After being allowed to leave the ice machine, the student was forced to "lie on a basketball court covered in broken glass."
The students arrested face an array of charges, Duckworth faces felony charges for battery and false imprisonment, as well as three counts of criminal hazing. Eymard, McNiece, and Gilotra face felony battery charges. The others face misdemeanor criminal hazing charges.
Delta Kappa Epsilon chose to close its LSU chapter last month, nearly 100 years after the chapter opened, due to the chapter's violations of the fraternity's hazing and alcohol policies.
Delta Kappa Epsilon Executive Director Doug Lanpher said of the incident:
"Our number one priority is that our chapters foster safe environments, and through our investigation, we found that the student members made choices inconsistent with the policies and values of Delta Kappa Epsilon. DKE does not tolerate this kind of behavior in the fraternity and holds its chapters and members accountable for the choices they make."
This was not the first time criminal hazing has come to light at LSU. Maxwell Gruver, 18, died in 2017 due to a hazing incident while pledging the Phi Delta Theta fraternity. His blood alcohol content was 0.495 when he died, and it was determined that his cause of death was "acute alcohol intoxication with aspiration."
This resulted in four members of the fraternity being indicted on hazing charges, out of the 10 members originally arrested; one was also charged with negligent homicide.
Twitter users were quick to condemn the men's behavior, and question why hazing is still a thing.
@nypost Man we really need to do something about Hazing like why is this still a thing

— christopher .N. (@christopher .N.) 1550348167.0
Can someone who is apart of Greek Life at LSU explain to me how things like this are still happening when Max Gruve… https://t.co/7ZfN16wIfS

— Caitlin LaComb (@Caitlin LaComb) 1550295351.0
@nypost Can we just get rid of hazing culture?

— SaintNyshon. (@SaintNyshon.) 1550323995.0
@bonita_bottom @nypost Bringing out character can be done without inflicting bodily harm, psychological trauma, or… https://t.co/XDeEWCietz

— Bologna Joe (@Bologna Joe) 1550422872.0
@nypost Lmao there's people in the comments justifying Greek life — why accept the pledges to "test their strengths… https://t.co/3OaRwlQ0JF

— Sherry (@Sherry) 1550343577.0
Several people called for strong sentences for these offenders.

@nypost prison please

— foster. 🥰💞♌️ (@foster. 🥰💞♌️) 1550331209.0
Kappa Delta Epsilon choosing to close their LSU chapter is a good first step, but more must be done to prevent these sorts of incidents from happening in the first place. They cause pledging students physical and psychological harm, and do nothing to indicate a student's worthiness or integrity.