Despite the very real threat posed by the global pandemic, many Chicago residents broke social distancing rules to hold massive house parties on Saturday, April 25.
---
After photos and videos of the parties emerged on Sunday morning, Chicago Mayor Lori Lightfoot has spoken out against the gatherings, sayings hosts and partygoers could face punishment.
Disdain for the parties spread on social media after a 23-minute Facebook Live video showed the huge groups of people refusing to stay the recommended six feet away from each other.
The videographer of the video can be heard saying:

"You can't even move in this b*tch."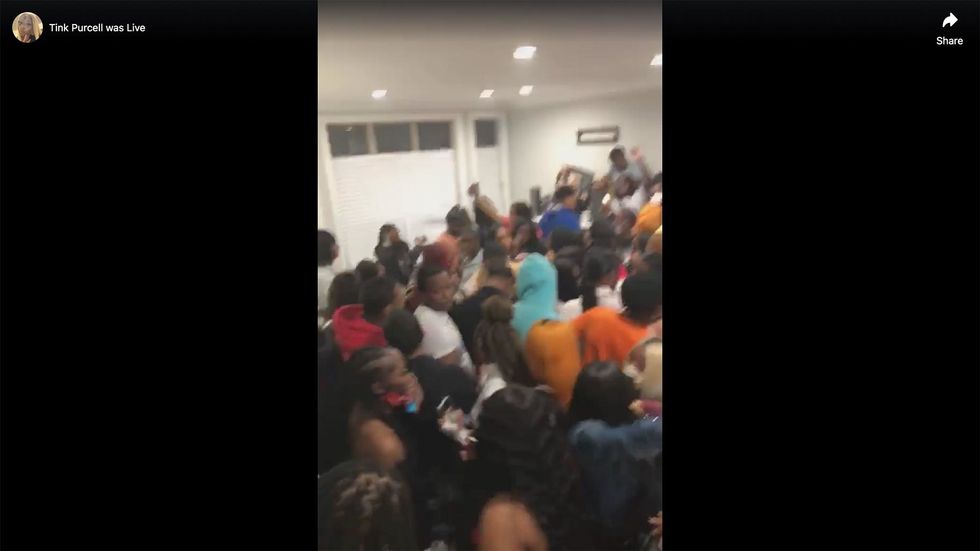 WTTW
Mayor Lightfoot denounced the the video on Twitter.
Gov. J.B. Pritzker also spoke out against the party-goers, saying they had "they've violated the trust of their friends and family." The possibility that the virus may have spread among these partygoers isn't only dangerous for them, but also for everyone close to them.
Pritzker also said:

"You're literally putting everyone around you in danger. You are. They are putting you in danger. And, very importantly, all of those people are putting their families and their friends who are not there with them in danger."
Though some of the partygoers posted to social media saying they felt fine, Pritzker explained that many people who have contracted the virus can feel normal even as they've become contagious.

"You'll go home. You'll feel fine. And you might give it to people at home. You'll see your friends, you'll feel fine, you give it to one of your friends, or more, and then you are a spreader of COVID-19. The whole purpose of social distancing, of wearing masks, of staying at home, in fact, is that we don't want to spread this to our loved ones or to others in the community."
Putting aside the very real danger of spreading the virus, however, there are also legal ramifications for lawbreakers. The Chicago Police posted a warning on Twitter saying they were investigating the party.
Pritzker also referenced law enforcement in his statement.

"If they refuse and if they repeatedly refuse, there is the ability by the police officers to charge them with reckless conduct and take them into custody. Though again we have discouraged police from doing that because we believe that people will in general follow the rules."
For the safety of the entire city, Lightfoot encouraged Chicago residents to send law enforcement word about upcoming parties, citing a website tips could be sent to.
For the safety of you, your friends, and your family, please continue social distancing until health experts have deemed it safe to begin gathering once again.