There genuinely are good people in the world.
---
A recent story on Imgur has shown that there can always be a silver lining.
Imgur member tigerlilytoph has come out with a story surrounding a woman they worked with. The poster, a loan counselor, had a client who was going through a tough period in her life.
The woman in question was meeting with the loan counselor, as she could not pay off a loan she took for herself during this dark time. She had recently escaped an abusive relationship, and had to get out as quickly as she could.

This is detailed in her written statement.
The letter reads:
"I needed to hide money to be able to leave a relationship that had become abusive once we moved in together. Once it crossed the physically abusive line, I slept in my car. This was on 1/4/2019. On 1/12/19 I was laid off. I am working again now and am trying to pay everything back. The money I had saved, instead of paying, got me out of the car and renting a room. I had to do it."
The woman completely sacrificed her credit to get motel rooms, and get herself away from danger. The loan counselor took the woman's story to heart, and made it a point to help her out.
"I had to do it," the loan counselor said in a statement:
"I just got off the phone with this woman who's loan was several months delinquent. She said she willingly sacrificed her credit in order to pay for other things like a motel room in order to keep herself safe from her abusive ex-boyfriend. When I told her we could fix it easily, and without paying anything, she started crying (so of course I cried, too, at my desk). We got her fixed up, and she (and her credit) are going to be alright.
"Loans are scary, dealing with money is daunting, but for some people, there are far worse monsters to deal with than a delinquent loan. I can't imagine writing the above. What if I have a daughter some day? God.
"A lot of people avoid my calls, and some are flat out rude or verbally abusive, so my guard is a bit raised whenever I get someone on the phone. Calls like this remind me to be gentle with people."
After receiving this woman's call, the loan counselor told her that her company would fix it quickly and easily, and without having to pay anything.
Many have shown support for the counselor's good deed:
"You are a beautiful person to cry with her on the phone."
"Glad there are some good people like you out there. Ive been dealing with collectors ever since I had an emergency surgery I couldn't afford."
"This is the kind of financial institution I would do business with."
It's amazing the way hearing these stories can speak to the heart. It just goes to show that there are genuinely good people in our world, amidst all of the uncertainty within our society. Let's hope that more people take after this generous person.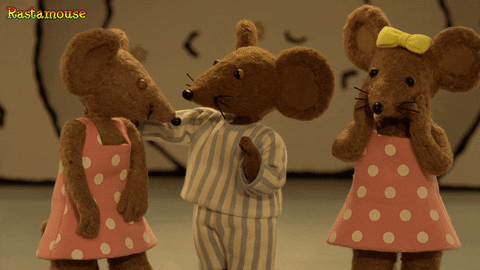 GIPHY