Kid Rock's response to the backlash surrounding the homophobic tirade he went on when he caught a fan filming him during a set in Tennessee was disappointing to say the very least.
In true high-school bully fashion, Fobert "Bob" Ritchie (Kid Rock's real name) posted a tweet signed by "real him" to justify misconduct by his stage persona.
"If Kid Rock using the word f*ggot offends you, good chance you are one," the singer wrote.
"Either way, I know he has a lot of love for his gay friends and I will have a talk with him. Have a nice day. -Bob Ritchie"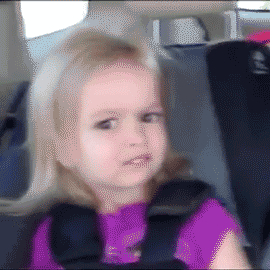 Meme Wtf GIFGiphy
Kid Rock, who has been vocal in his support of former President Donald Trump, is not necessarily a surprising person to be using homophobic slurs, but the double-down of his Twitter response has people rolling their eyes.
Ritchie, who often touts his Kid Rock persona as an everyman redneck, actually hails from a very large estate north of Detroit, Michigan.

This puts Ritchie neither as an "everyman" nor as a "redneck," as geographically his home is Midwestern rather than Southern. The property most recently sold for close to $700,000 in 2018.
Ritchie is also no stranger to slurs, using the n-word quite a few times throughout his collected works.
He has also been escorted off-stage at events before, such as in 2019 when he went on a racist rant against Oprah Winfrey and Joy Behar.
He has also called Reverend Al Sharpton a "tax-evading, race-baiting clown."
At this point, is it even news if Kid Rock says something ridiculous and then pulls a childish defense of it?