Day one of the Tournament of Champions on Jeopardy! left viewers speechless after none of the contestants were able to answer a question connected to President Donald Trump.
Adding to the shock was the fact the cream of the crop was in the running.
---
Emma Boettcher—who beat James Holzhauer and ended his impressive 32-game winning streak back in June 2019—chose the category "Lawyers, Law & Legality" for $800.
The clue was:
"This lawyer's star rose while repping Stormy Daniels but fell after he was accused of trying to extort millions from Nike in 2019."
Watching the stumped contestants—which included Francois Barcomb—became the proverbial record scratch that stunned viewers.
Host Alex Trebek eventually provided the answer.

"His name, quickly forgotten obviously, Michael Avenatti."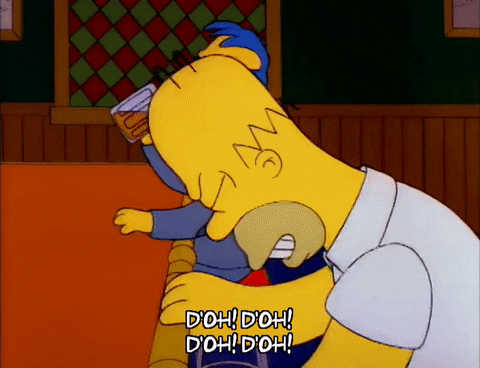 Giphy
For those who have been living under a rock, Michael Avenatti was the attorney who represented adult-film writer, producer and actress Stormy Daniels in her lawsuits against Donald Trump. Avenatti was later indicted for tax evasion, extortion, fraud and embezzlement.
Twitter quickly responded to the lack of knowledge of somewhat current affairs.

Ignorance is bliss.
Others backed the contestants, saying it's hard to keep up with all the news of corruption tangentially related to Trump, let alone politics depicted on social media.
A lot has happened since Avenatti was even in the news.
At the end, Holzhauer laughed all the way to the bank with his $250,00 grand prize as the winner of the Tournament of Champions on Friday night.

His combined winnings now total $2,712,216 and is the third-highest total in the game show's history behind Ken Jennings' $3,370,700.

Love Jeopardy!? You can play the game at home with the Jeopardy! Card Game, available here.