This time of year sees no shortage of creative ideas as legions of revelers across the country masquerade in some brilliant disguises.
While there are those who go the easy route and slap on an outfit as a famous celebrity, there are those who go the extra mile for their transformation.
For instance, you can say actress and singer Janelle Monáe, was in her "element" this Halloween.
The Fifth Element, that is.
Monáe turned heads this year when they showed up as Diva Plavalaguna from the 1997 cult classic sci-fi film The Fifth Element starring Bruce Willis, Gary Oldman, Chris Tucker and Milla Jovovich.
"It's Halloween and I'm in MY ELEMENT THE DIVA PLAVALAGUNA," she exuberantly tweeted on Saturday night.

If your recollection of the character from the film is a bit rusty, these photos will solve that issue instantly.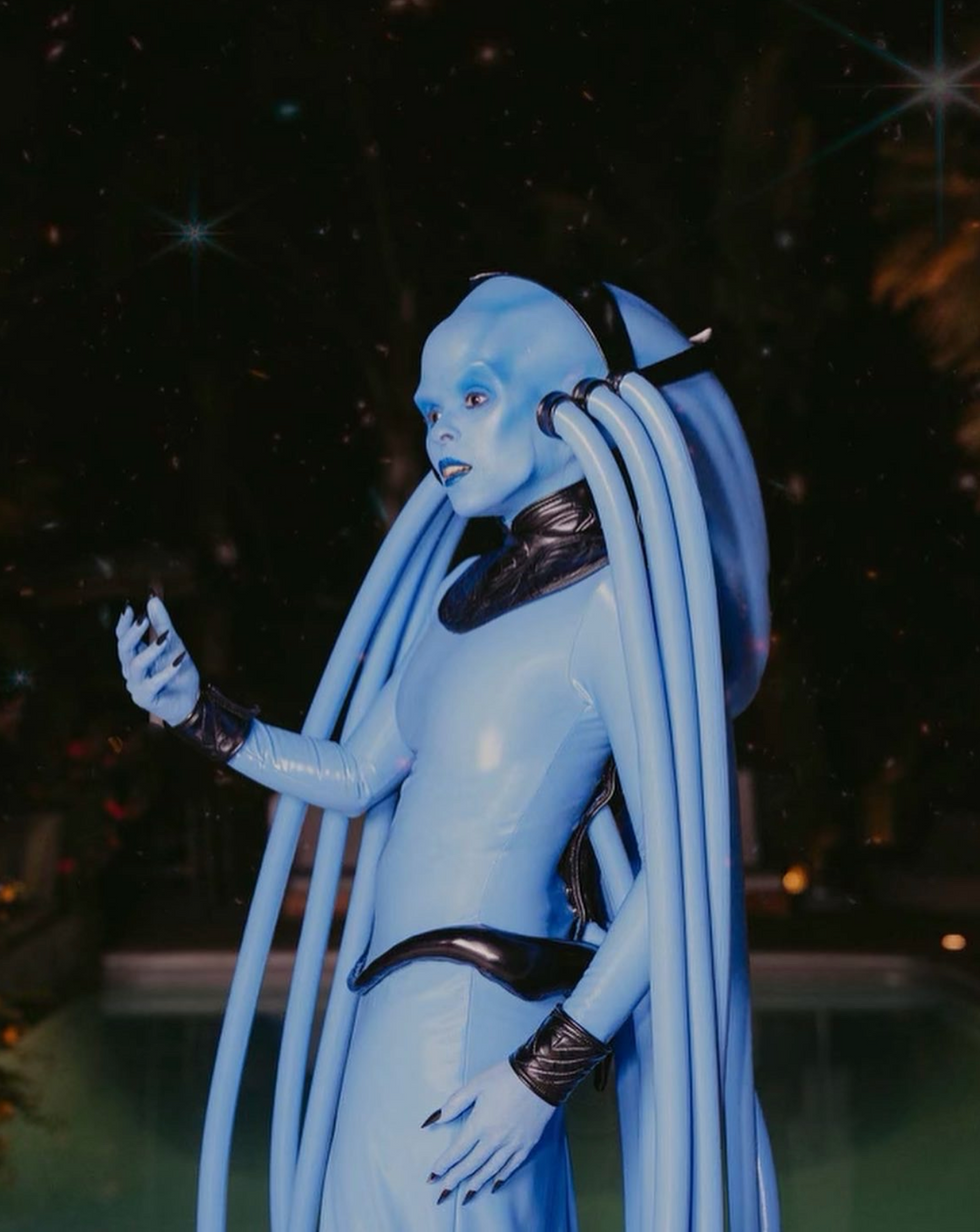 @JanellMonae/Twitter
On Instagram, they credited Alex Navarro Designs for the alien costume and makeup artists Niko Gonzalez, Cat Paschen and DYAD make-up and FX studio.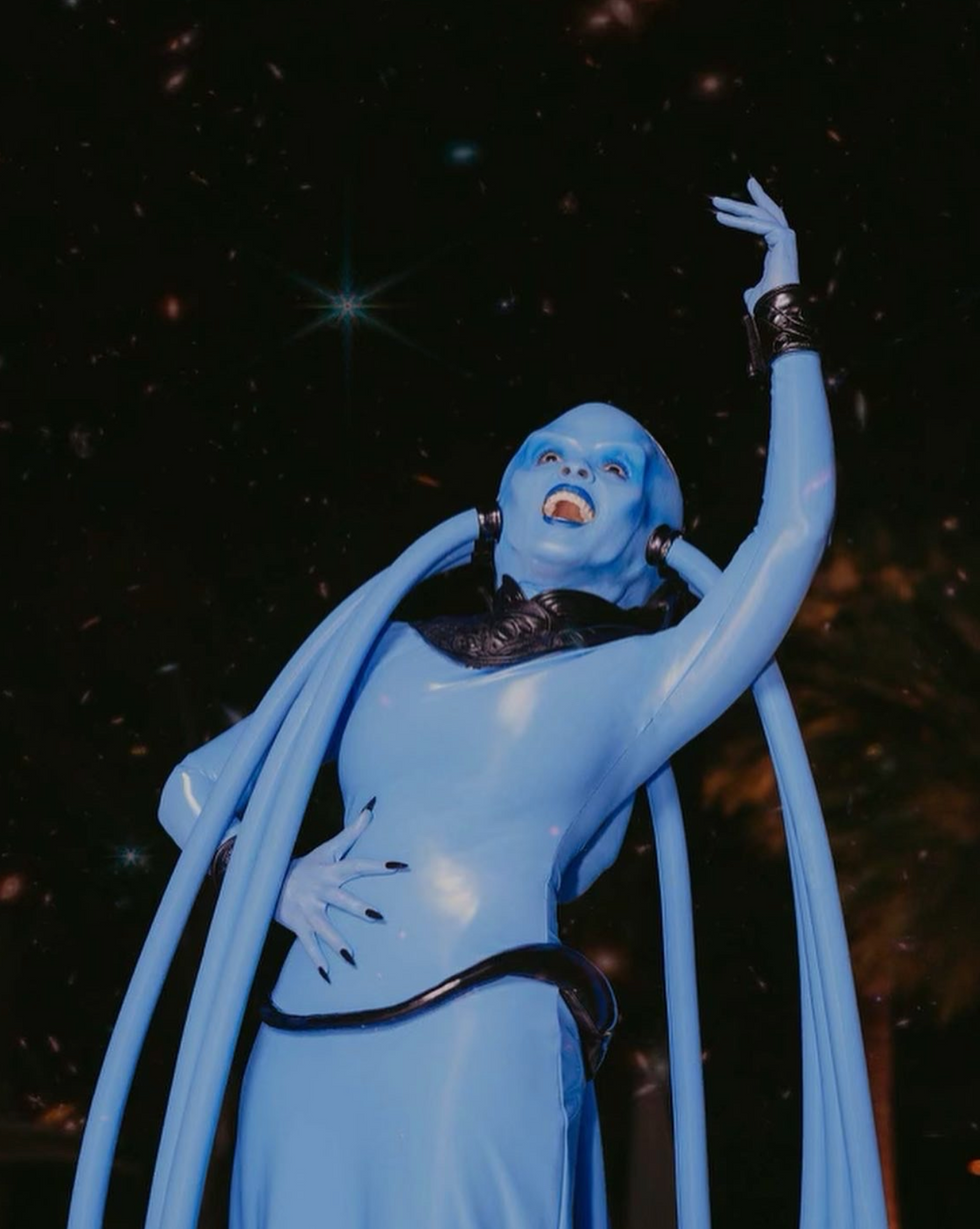 @JanellMonae/Twitter
The fabulous headpiece was courtesy of Sarah Sokol Millinery.

Alexandra Mandelkorn was responsible for the styling.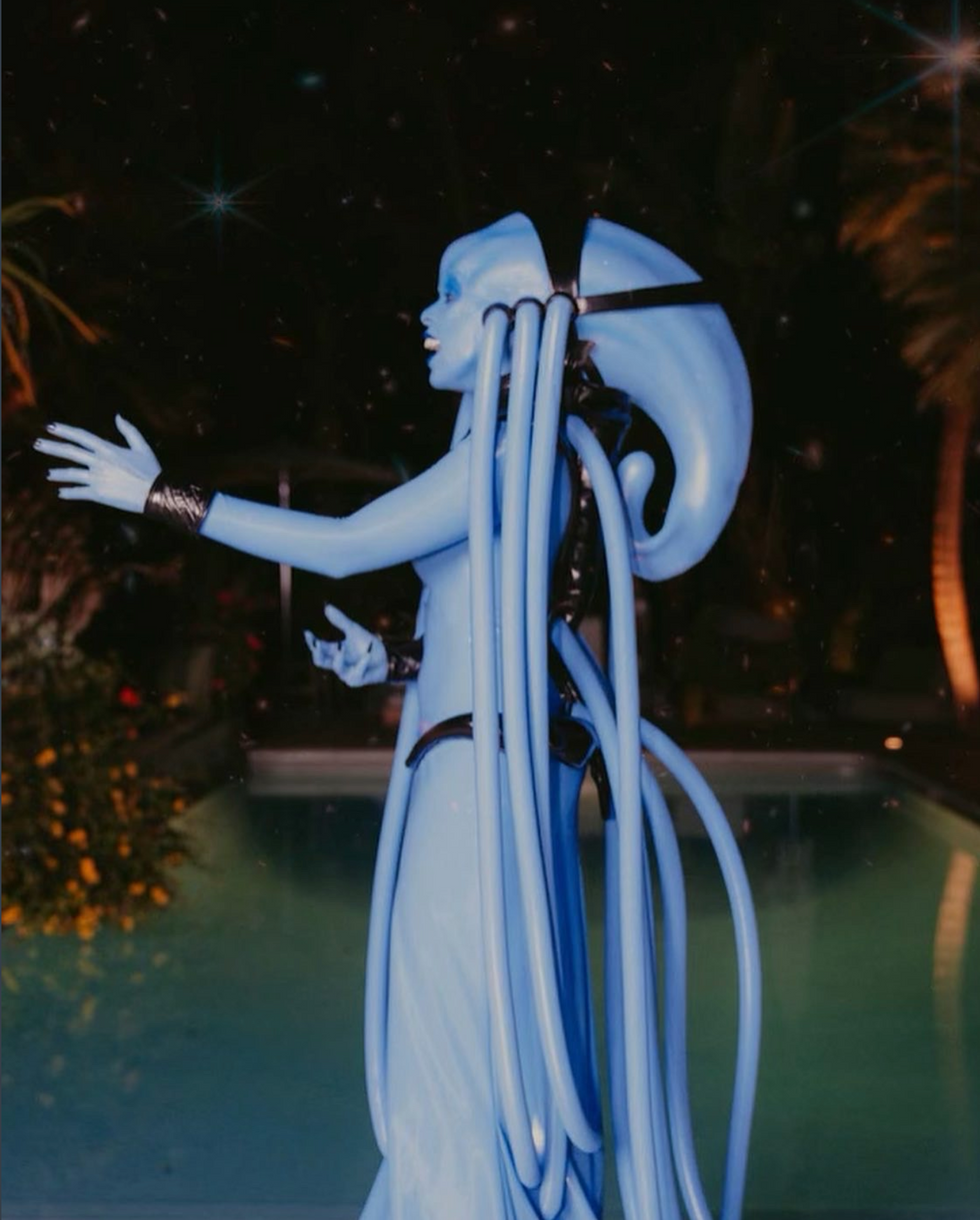 @JanellMonae/Twitter
@JanellMonae/Twitter
People's minds were blown.

After more than two decades since the movie was released, audiences are still talking about the brief scene in which Diva Plavalaguna did the "Diva Dance," which was performed by Albanian opera singer Inva Mula-Tchako.

Fun fact:
To achieve the otherworldly-sounding song in the sequence, film composer Eric Serra said he intentionally wrote the futuristic pop-opera in a way that is technically impossible for humans to sing due to the rapid succession of notes.
Mula-Tchako had to sing the notes individually, which were later digitally arranged.

Here is a GIF of the character from the film.
Yeah, Monáe nailed Halloween this year.